EKA INTENSIVE ESTONIAN
LANGUAGE AND CULTURE COURSE
Estonian Academy of Arts
"Tere hommikust!" is an excellent start for a successful conversation in Estonia. 50 new foreign students took part in EKA's intensive Estonian language and cultural summer course.
Foreign students, who will be here either for a shorter or a longer period and students who are interested to know more about our culture and language arrived here 3 weeks before the school year. The course lasted a total of 13 days (August 15-31), with free weekends in between. The course was well designed to offer a wide-range experience. Mornings began with the language courses (all students were divided into 4 groups), where they were learning how to introduce themselves, sing some well-known children songs or discuss about the history (Did you know, that in Estonia we have meteorite craters, which impact force was also felt in Greece?).
After lunch the course continued with a cultural program by the critic and lecturer at our Faculty of Architecture Gregor Taul. The guided tours led students to different districts (Old Town, Kalamaja, Lasnamäe), museums (Estonian Architecture Museum, KUMU) and film screening with the discussion. These gatherings were good conversation starters with fellow students and new coursemates.
Though students are from different countries (from Europe and further) and they are studying in different fields, this course welcomed them warmly to Estonia. They are familiar with the city, understand Estonians' mindset and feel most confident to start their discussion with Estonians with "Tere hommikust!".
The program is financed by the ERASMUS program and European Universities alliance Transform4Europe.
Author of the pictures, Denis Talár, Interaction Design (MA) student commented "The thing I liked the most about the course was that Gregor was able to answer all of our questions. He has a lot of knowledge, not only about art but also history and culture. I encourage next course attendees to ask as much as they can to get the most out of this course."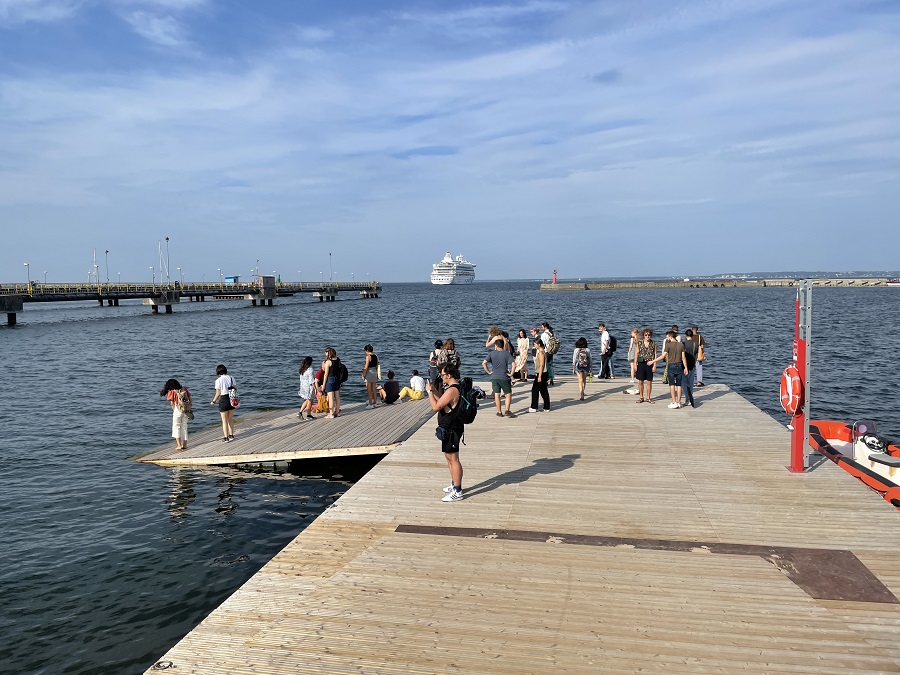 Noblessner's Quarter | Picture by Denis Talár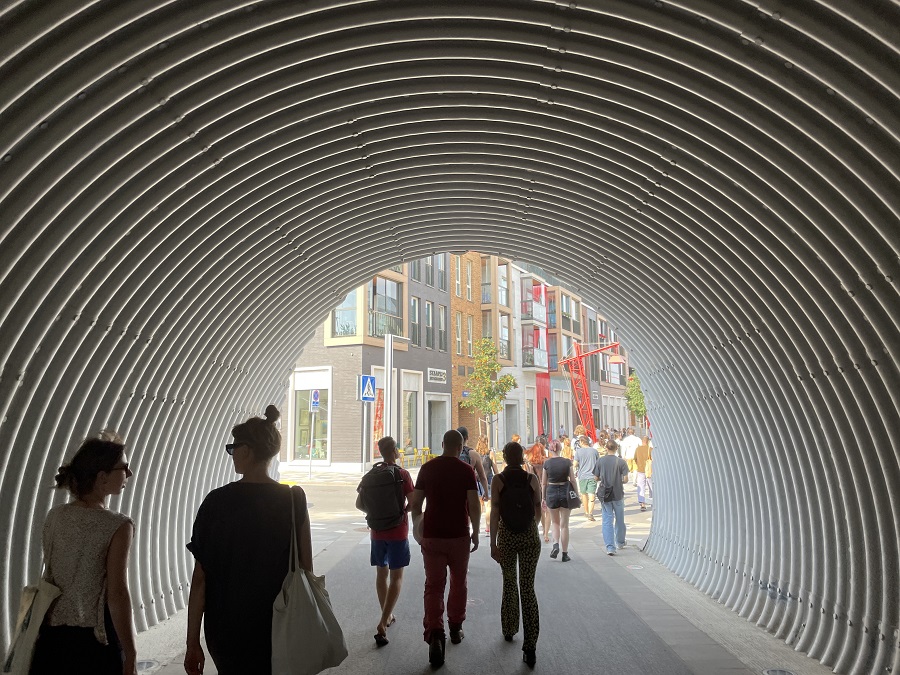 Noblessner's Quarter | Picture by Denis Talár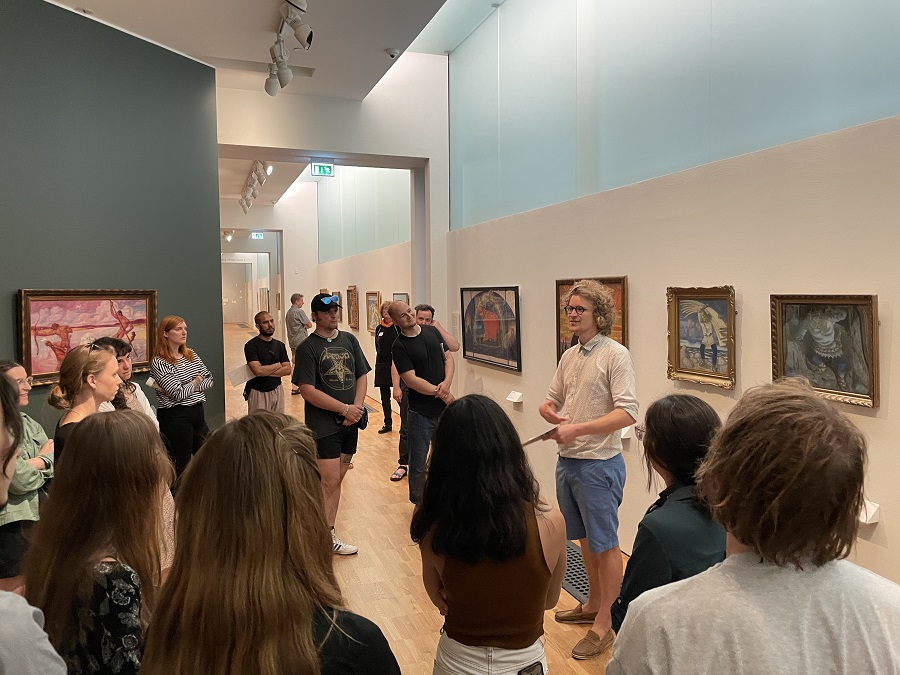 KUMU museum visit, tour guide Gregor Taul | Picture by Denis Talár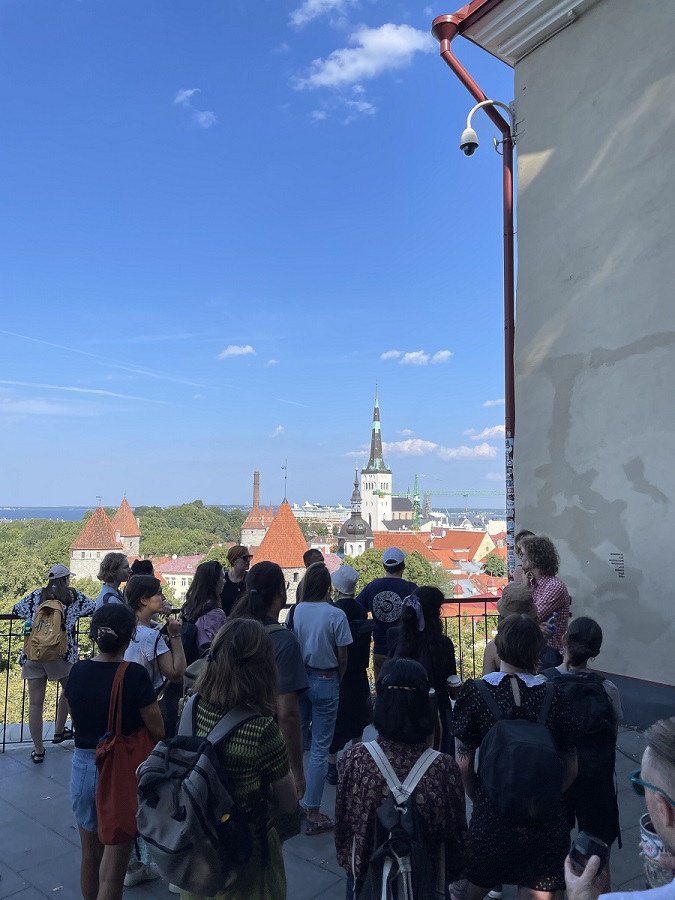 Tallinn Old Town | Picture by Denis Talár
Tour at EKA's building | Picture by Denis Talár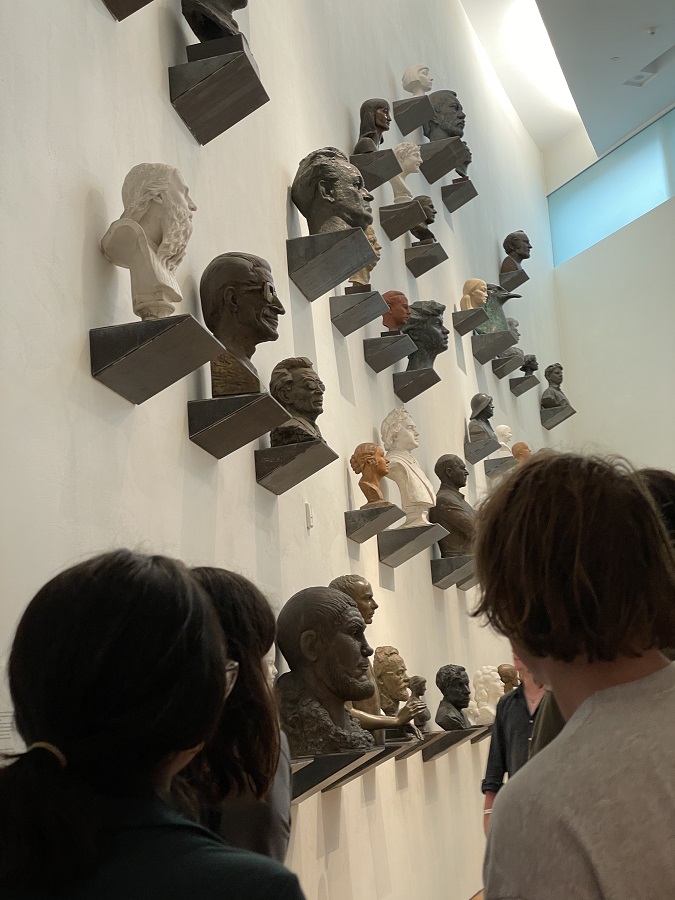 KUMU museum visit | Picture by Denis Talár
CONTACT
Saarland University
The Coordinating organisation
e-mail: transform4europe@uni-saarland.de


---
INTRANET FOR JOINT VIRTUAL OFFICES
© Prepared by the University of Silesia

The content of this website represents the views of the author only and is his/her sole responsibility. The European Commission and the Agency do not accept any responsibility for use that may be made of the information it contains.