KEY-NOTE SPEAKER:
PROF. GINTAUTAS MAŽEIKIS
Transform4europe International
Conference-Hackathon for INNO-METHODS
THE THIRD WAVE OF CRITICAL THEORY AND CRITICAL PEDAGOGY WORKSHOPS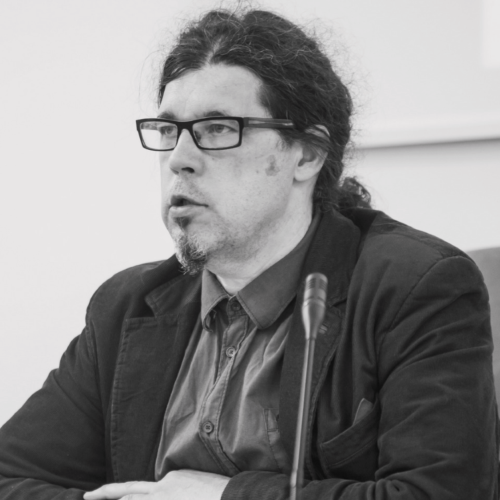 Prof. Gintautas Mažeikis – philosopher, Head of the Social and Political Critique Centre at Vytautas Magnus University. His research is mainly devoted to Critical Theory and Symbolical Thinking in political philosophy, cultural studies, social work, and activism. His books analyse problems of propaganda, villainy, evil, and cultural politics.
Based on the reasoning of Theodor Adorno, Henry Giroux and Axel Honneth, new critical issues of pedagogy are analysed. The main question raised is: How could the Soviet and Russian pedagogy educate a Putinist person: immoral, ideologically engaged, thinking in the context of grand narratives, guided by historical and geopolitical paralogisms and sophistry, ready to despise and kill people of other nations?
The question arises whether the Lithuanian education system, which still holds many Soviet and post-Soviet attitudes, where instrumental thinking, apparatus subordination and the cult of achievement flourish, is sufficient to resist not only the aggression of external totalitarianism but also the origin of internal totalitarianism.
CONTACT
Saarland University
The Coordinating organisation
e-mail: transform4europe@uni-saarland.de


---
INTRANET FOR JOINT VIRTUAL OFFICES
© Prepared by the University of Silesia

The content of this website represents the views of the author only and is his/her sole responsibility. The European Commission and the Agency do not accept any responsibility for use that may be made of the information it contains.