T4EU WEEK
LECTURE BY BENEDIKT
SCHNELLBÄCHER, PHD
"An introduction to knowledge entrepreneurship"
10 May 2022, KATOWICE
Educating knowledge entrepreneurs – people equipped with the latest knowledge, responsible for their surroundings, and ready to face the current and future civilisational challenges is the motto of our European University. A great opportunity to take a closer look at this concept was Transform4Europe Week at the University of Silesia.
On 10 May, as part of the educational stream, a meeting with Benedikt Schnellbächer, PhD, from the Universität des Saarlandes took place. During the lecture entitled "An introduction to knowledge entrepreneurship," participants had the chance to find out how innovation adoption models are developed and what barriers might stand in the way of this process. They also were presented with examples of transformation strategies currently being developed and tested.
Description of the lecture
Nowadays, our society faces challenges of a magnitude and variety rarely seen before. New technologies, pollution, and migration patterns, just to name a few. The increasing pressure results in the necessity of transforming present business models.
Within the disciplines of innovation management and entrepreneurship, many strategies and instruments were developed allowing for the implementation of innovative ideas and facilitating change. However, in the view of ecological, social, and digital transformation, the respective models and instruments appear to fall short in enacting change, appropriate to the speed and significance of the challenges we are facing.
Knowledge entrepreneurship serves as an approach adjusted for those challenges. This new concept aims to equip individuals with the skills to implement transformational changes.
The lecture introduced innovation adoption models and barriers to innovation. It served as a great opportunity for participants to learn more about knowledge entrepreneurship and its strategies, which are already being developed and tested.
Benedikt Schnellbächer, PhD
Benedikt Schnellbächer is an Assistant Professor at the Faculty of Human and Business Sciences at USAAR and Head of the Junior Professorship of Business Management and Digital Transformation in Entrepreneurship. The focus of his research revolves around how prospective founders create digital startups and how individuals in established organisations can explore and exploit technological opportunities for digital transformation. Two pronounced themes of Benedikt Schnellbächer's research are how entrepreneurs design and develop digital business models and how organisational structures can be designed to enable individuals to enact technological change and thus long-term success. To examine these topics and also further them in practice, he cooperated on research projects with partners in this area (CISPA Helmholtz Center for Information Security, Ministry of Health, Social Affairs, Women and the Family). His work received several renowned awards, such as the Academy of Management Conference Best Paper Award and was published in highly ranked publications such as the Journal of Technology Transfer, Business Strategy and the Environment, International Journal of Innovation Management, and the European Management Journal.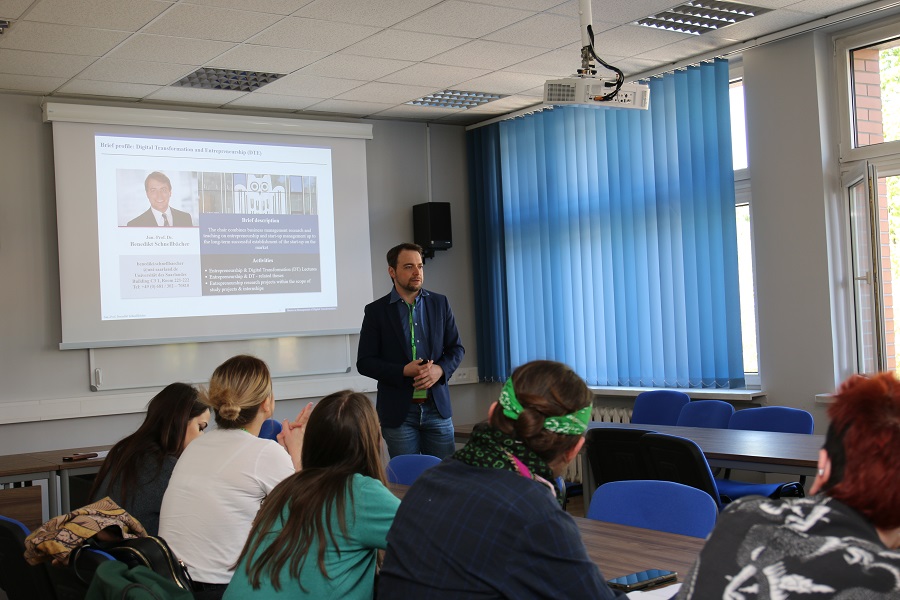 Photo by Katarzyna Stołpiec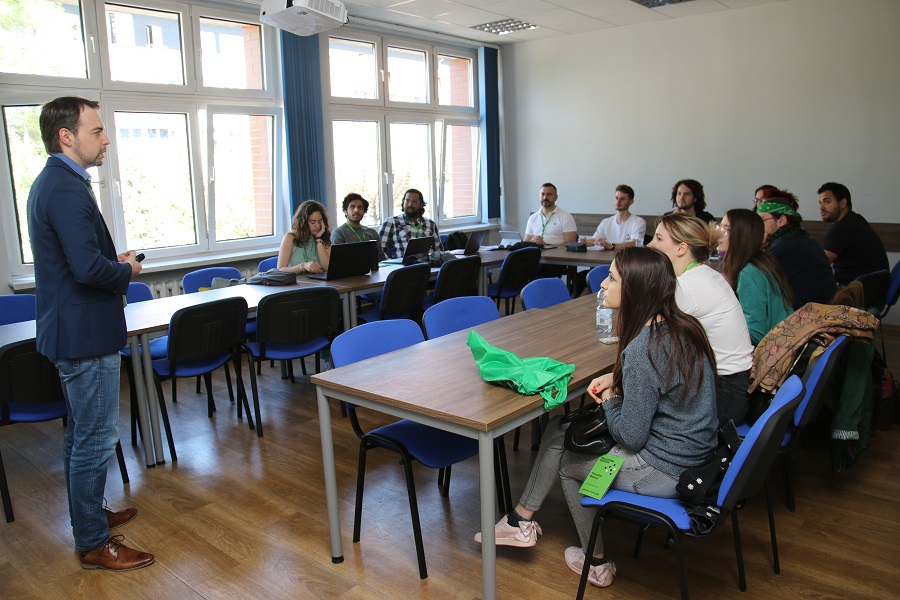 Photo by Katarzyna Stołpiec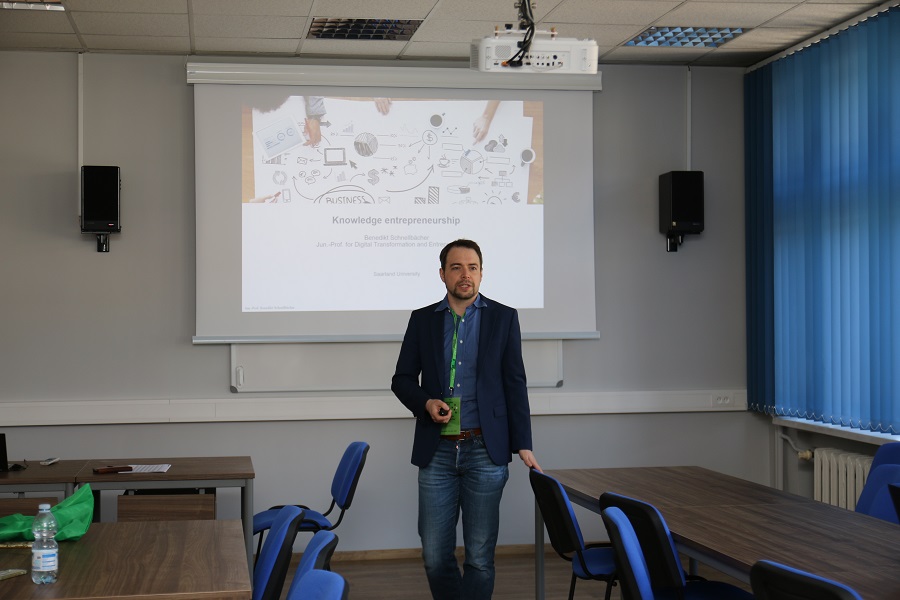 Photo by Katarzyna Stołpiec


CONTACT
Saarland University
The Coordinating organisation
e-mail: transform4europe@uni-saarland.de


---
INTRANET FOR JOINT VIRTUAL OFFICES
© Prepared by the University of Silesia

The content of this website represents the views of the author only and is his/her sole responsibility. The European Commission and the Agency do not accept any responsibility for use that may be made of the information it contains.