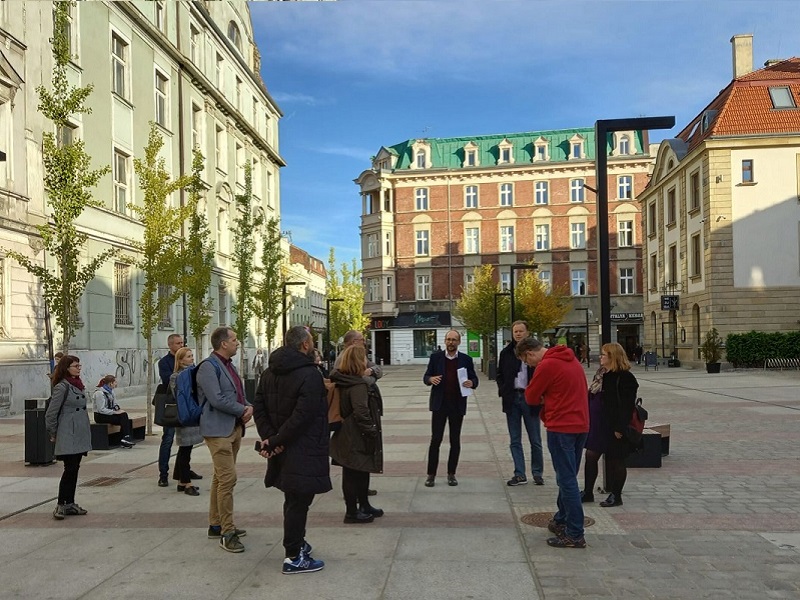 TRANSFORM4EUROPE:
GUESTS FROM KAUNAS VISITING THE UNIVERSITY OF SILESIA IN KATOWICE
Joint degree programmes, recognition of diplomas, courses and modules, as well as didactic, scientific and artistic cooperation – these are the main topics that will be discussed during the visit of representatives of the Vytautas Magnus University at the University of Silesia in Katowice.
The visit started on 19 October and is an opportunity for numerous meetings and talks with the community of our university, including rectors and deans, academic teachers and administrative staff. The guests from Lithuania were welcomed by Prof. Ryszard Koziołek, the Rector of the University of Silesia; Prof. Tomasz Pietrzykowski, the Vice-Rector for International and Domestic Cooperation; and Prof. Małgorzata Myśliwiec, Associate Professor, the leader of the Alliance from the University of Silesia.
The visit to Katowice was also an opportunity to go sightseeing. The history of the city was introduced by Jerzy Gorzelik, PhD, Associate Professor, art historian and lecturer from the Faculty of Humanities. In turn, a part of the delegation from Kaunas will go to Goczałkowice to meet Andrzej Woźnica, PhD, DSc, Associate Professor, the Director of the Silesian Water Centre. The place of the meeting is not accidental. The scientists will not only talk about scientific cooperation but also see the USKA II University Research Ship.

Photo by the University of Silesia
The delegation of the Vytautas Magnus University representatives at the University of Silesia in Katowice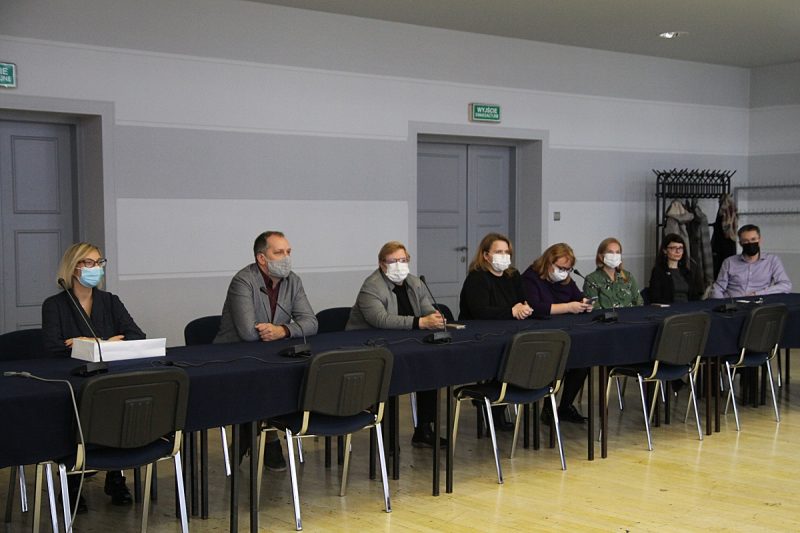 Photo by the University of Silesia
Our University has been visited by representatives from faculties of humanities, social sciences, natural sciences, and art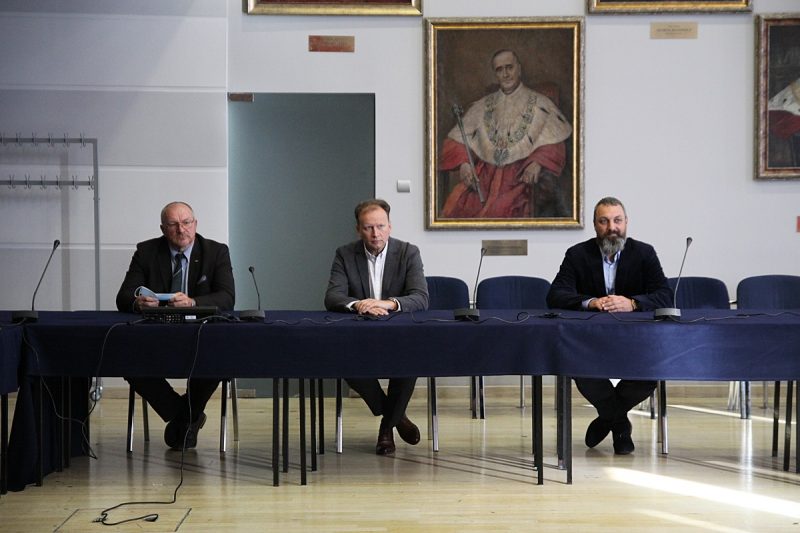 Photo by the University of Silesia
The guests arrived on 19 October…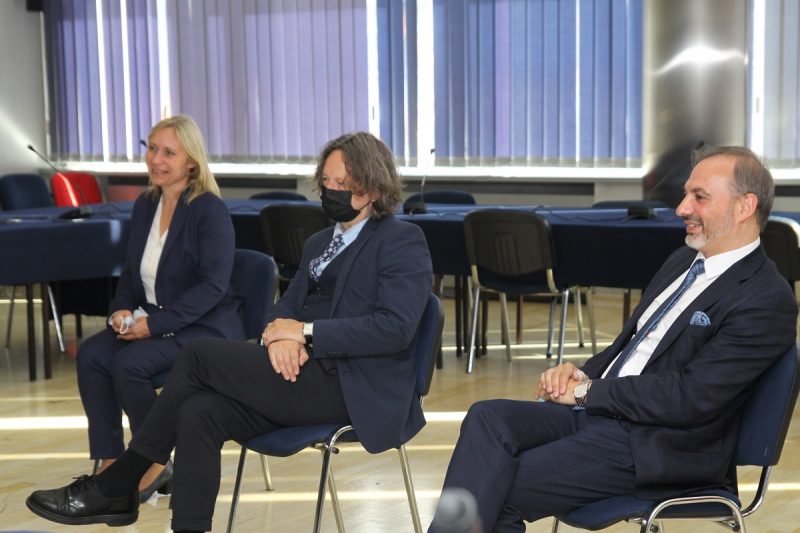 Photo by the University of Silesia
…and were welcomed by: Prof. Ryszard Koziołek, the Rector of the University of Silesia; Prof. Tomasz Pietrzykowski, the Vice-Rector for International and Domestic Cooperation; and Prof. Małgorzata Myśliwiec, Associate Professor, the leader of the Alliance from the University of Silesia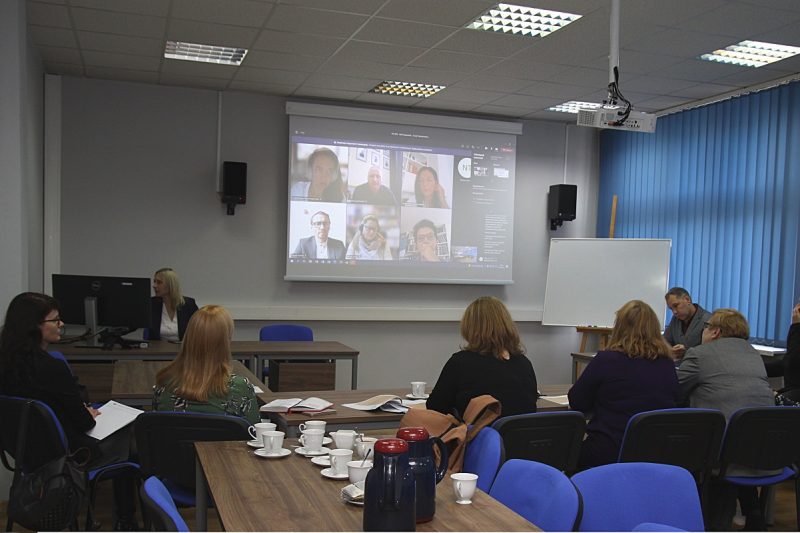 Photo by the University of Silesia
The visit has been an opportunity for numerous meetings with representatives of our academic community. The topics of the talks were joint degree programmes, recognition of diplomas, courses and modules…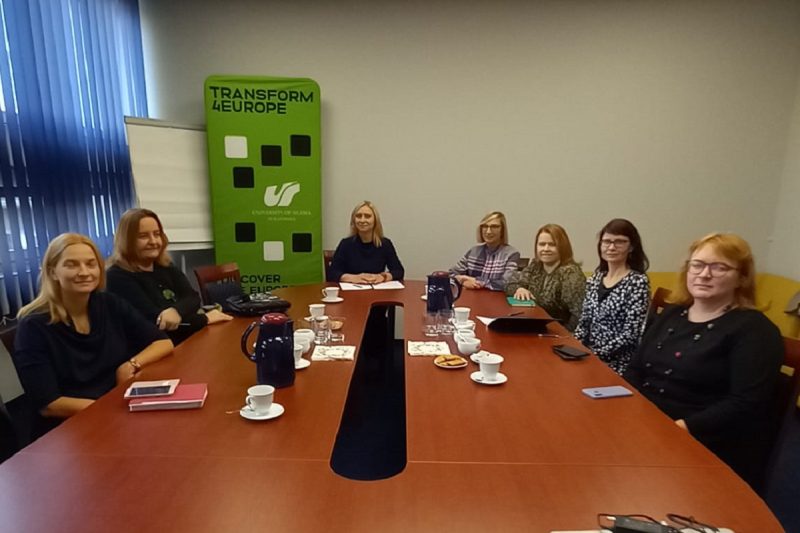 Photo by the University of Silesia
…as well as didactic, scientific and artistic cooperation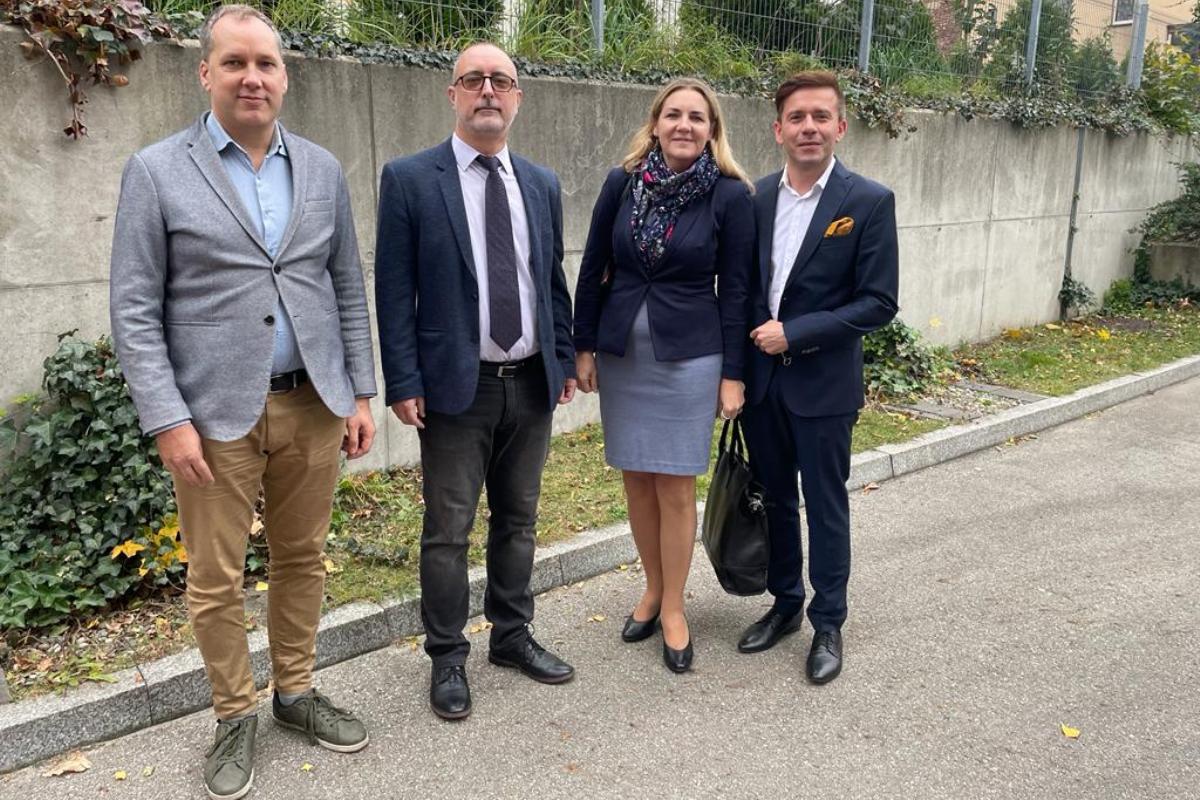 Photo by the University of Silesia
The representatives of the Vytautas Magnus University In Kaunas visited, e.g. the Faculty of Humanities in Sosnowiec…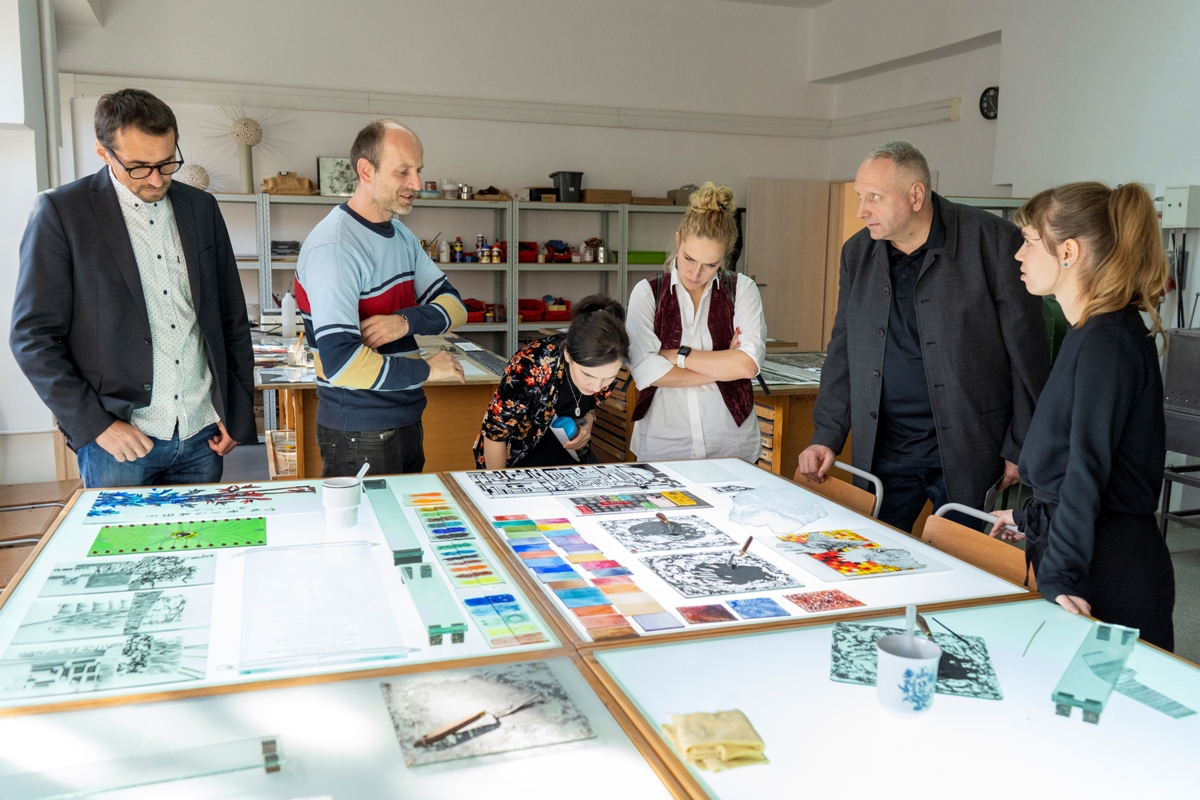 Photo by Mateusz Taranowski
…and the Faculty of Arts and Educational Science in Cieszyn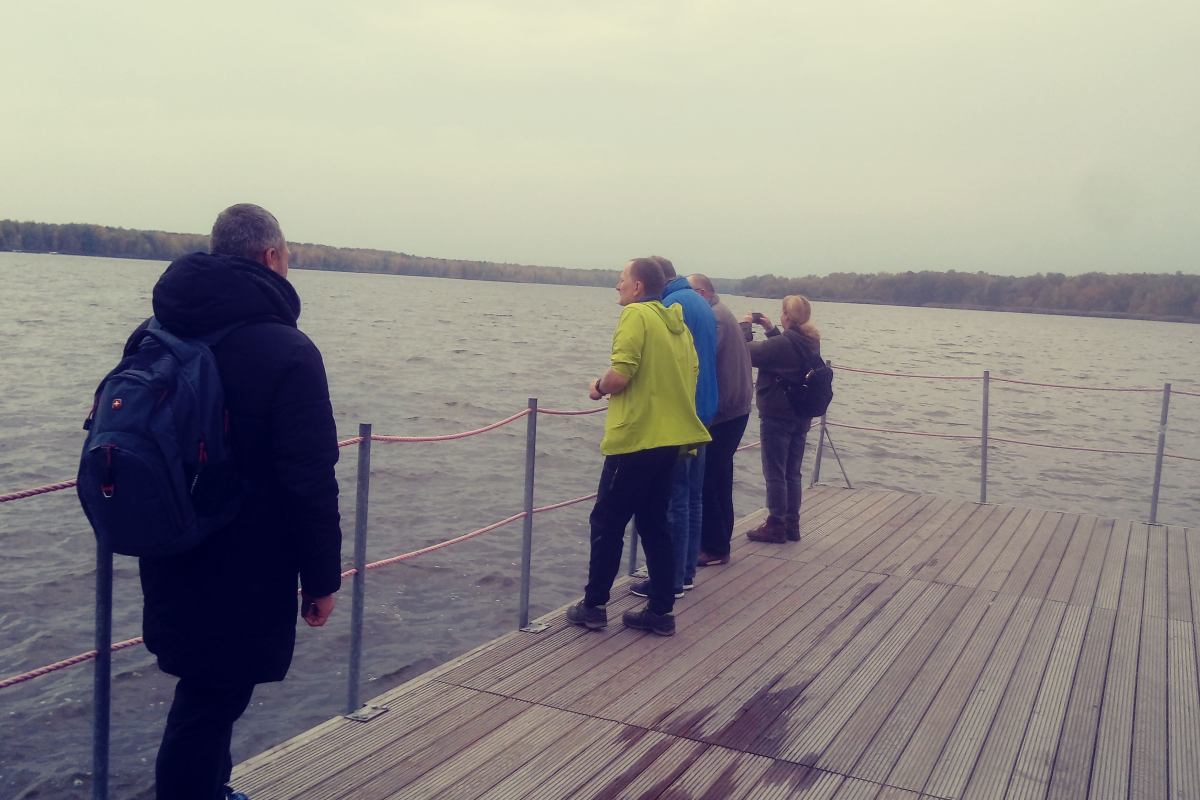 Photo by Marcin Lipowczan
Some of the visitors boarded the USKA II University Research Ship, and the meeting was a great opportunity to talk about the cooperation with the scientists from the Silesian Water Centre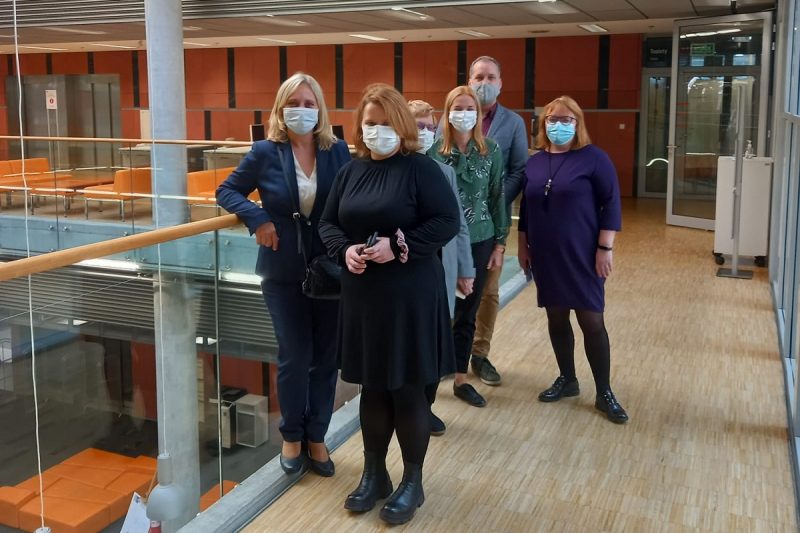 Photo by the University of Silesia
The guests visited the Scientific Information Centre and Academic Library…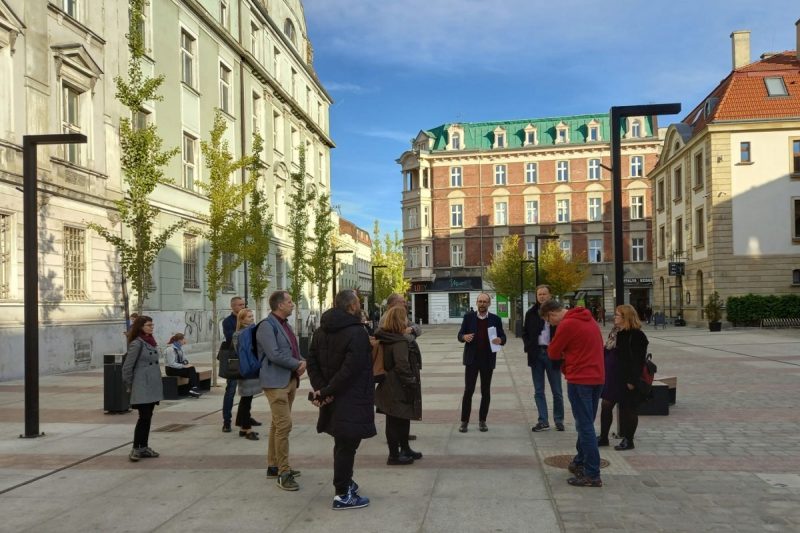 Photo by the University of Silesia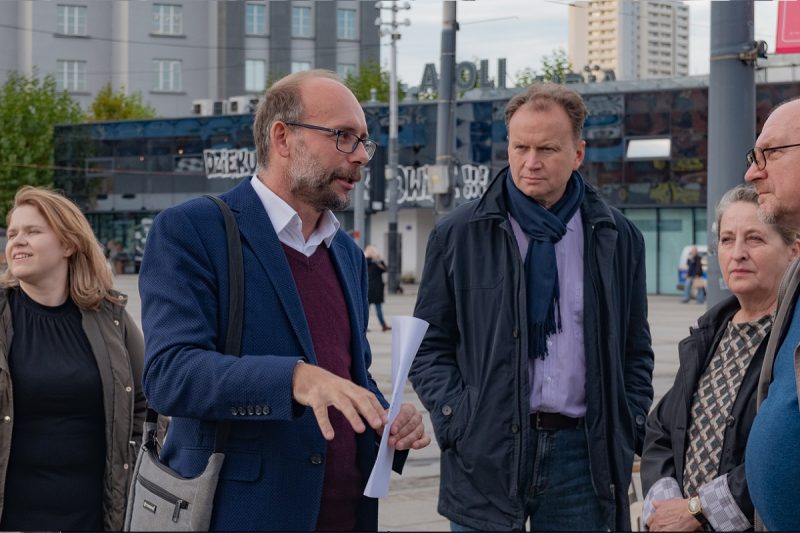 Photo by Matylda Klos
The history of the city was introduced by Jerzy Gorzelik, PhD, Associate Professor, art historian and lecturer from the Faculty of Humanities