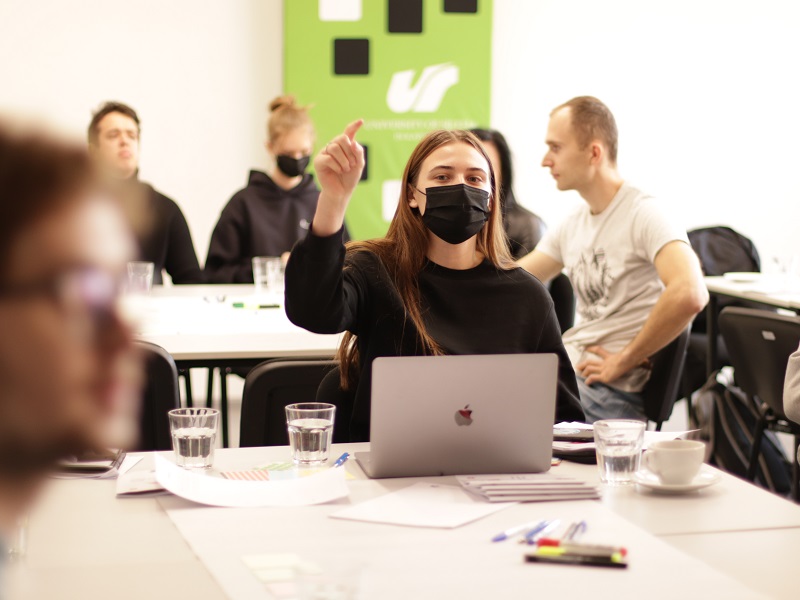 TRANSFORM4EUROPE:
STUDENTS AND STAFF OF THE ESTONIAN ACADEMY OF ARTS AT THE UNIVERSITY OF SILESIA IN KATOWICE
Students and staff of the Estonian Academy of Arts in Tallinn, for the first time, visited the University of Silesia within the Transform4Europe Alliance. The students from Tallinn took part in two thematic sessions, during which they will discuss particular stages of academic mobility. The talks took the form of workshops and brainstorm in order to give information on solutions that can be beneficial for future mobility within the Transform4Europe: the European University.
On the other hand, the staff went to Cieszyn where they met scientists and artists representing the Institute of Music and the Institute of Fine Arts. The visit was an opportunity for talks and sightseeing in one of the most climate cities in our region. The programme featured a concert by students from the Faculty of Arts and Educational Science.
During the second day of the visit, our guests met with scientists from the Silesian Centre for Education and Interdisciplinary Research in Chorzów and took part in meetings organised by the Krzysztof Kieślowski Film School. This part of the programme featured the sightseeing of one of the most often awarded buildings of the University of Silesia and a show of two shorts by students of the Film School.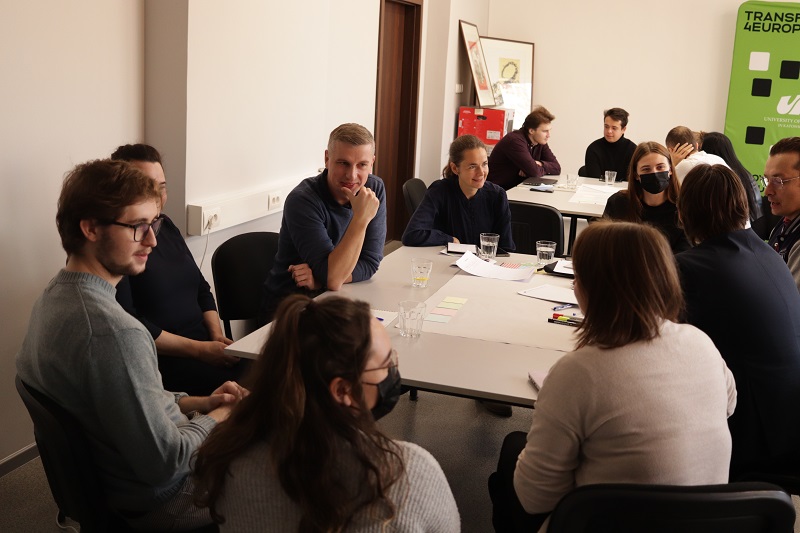 Photo by Małgorzata Dymowska
The visit lasted for three days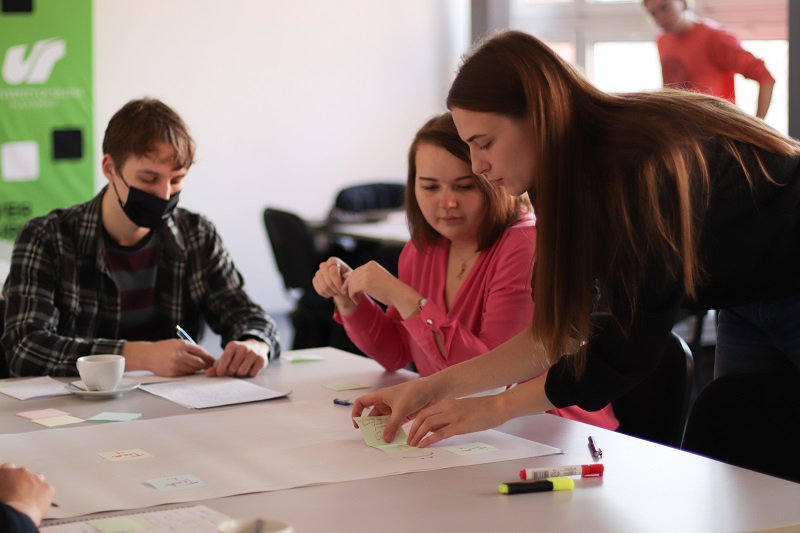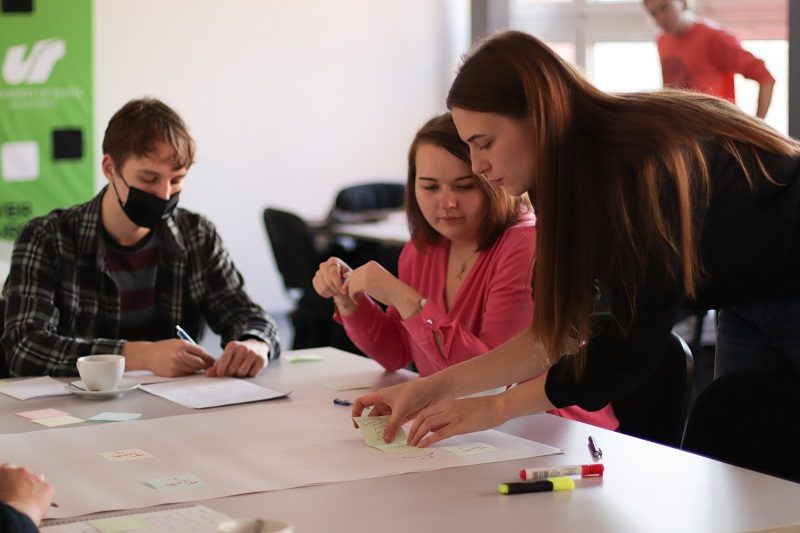 Photo by Małgorzata Dymowska
The students from Tallinn took part in two thematic sessions…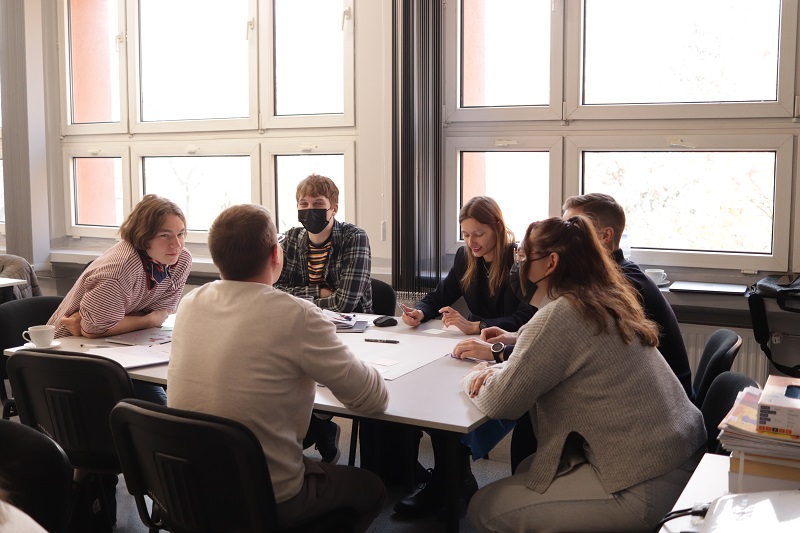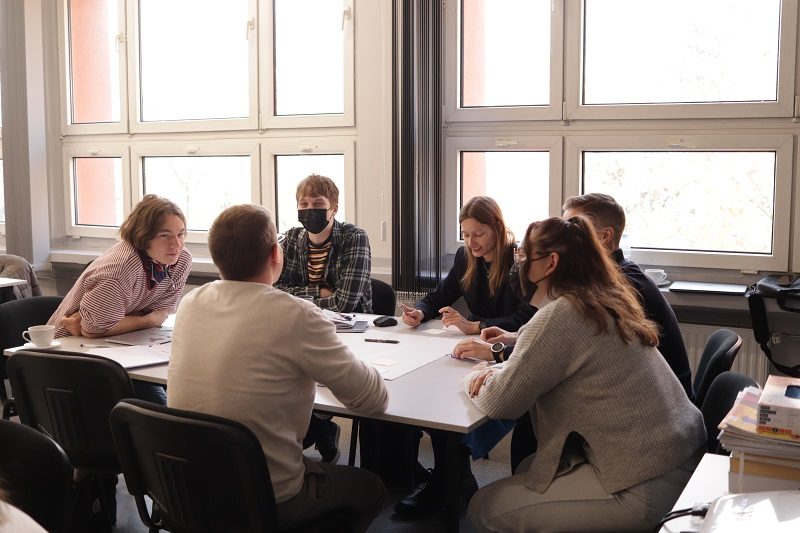 Photo by Małgorzata Dymowska
…during which they could learn trivia about Katowice and Poland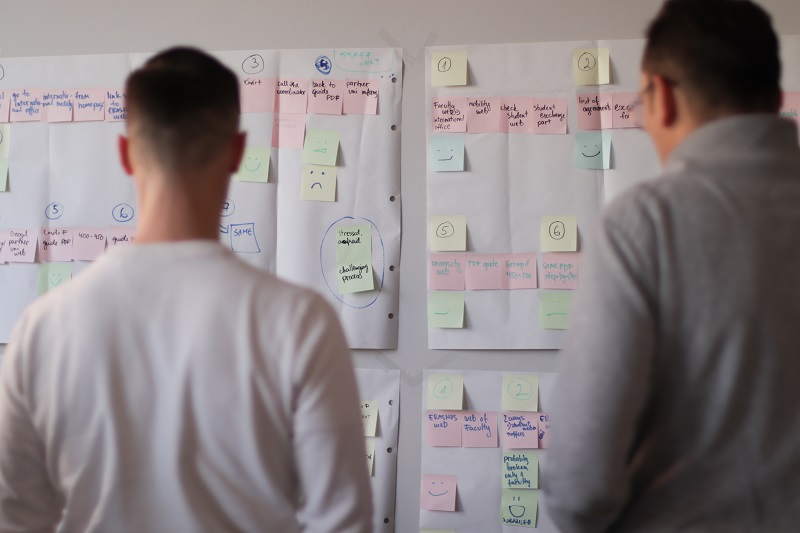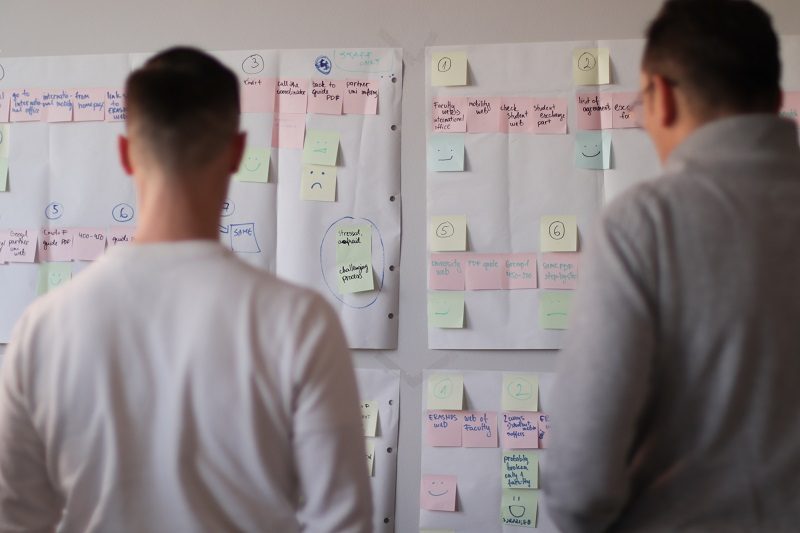 Photo by Małgorzata Dymowska
The participants discussed individual stages for the development of academic mobility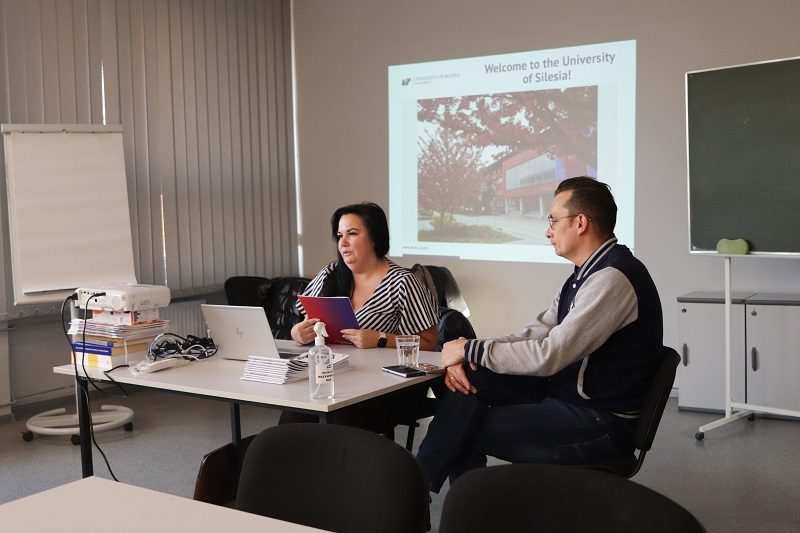 Photo by Małgorzata Dymowska
Katarzyna Topolska from the Student Activity Office delivered a presentation about the University of Silesia and activities undertaken for the student community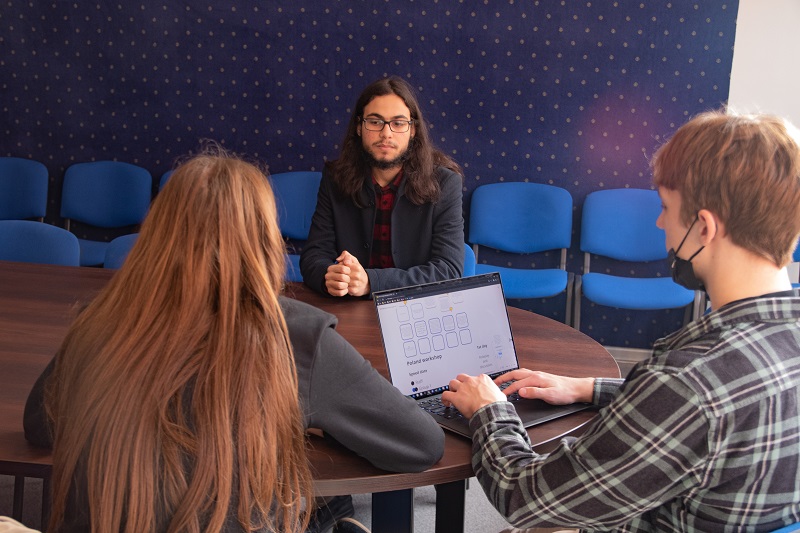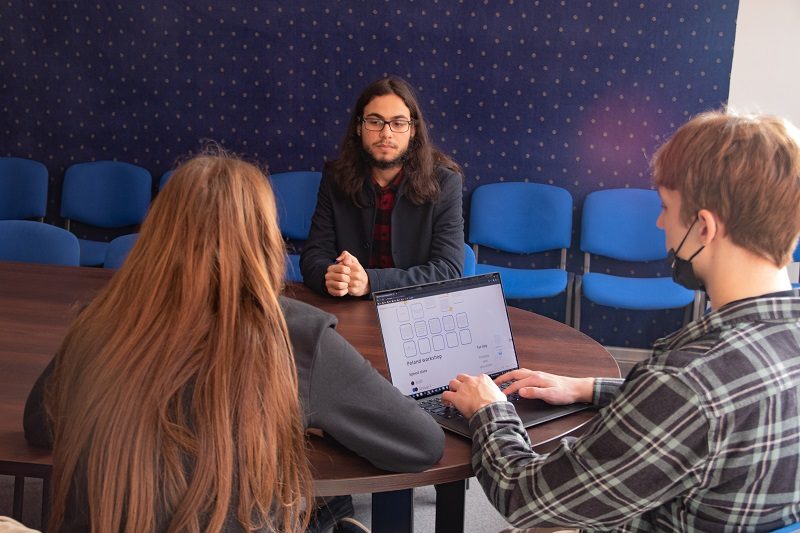 Photo by Matylda Klos
The meeting featured interviews with Erasmus students and the Erasmus+ programme coordinators at the International Relations Department
Photo by Matylda Klos
The visit was an opportunity to discuss the effects of workshops and verify the knowledge about academic mobility initiatives to analyse the need of creating technology solutions facilitating mobilities within the Transform4Europe consortium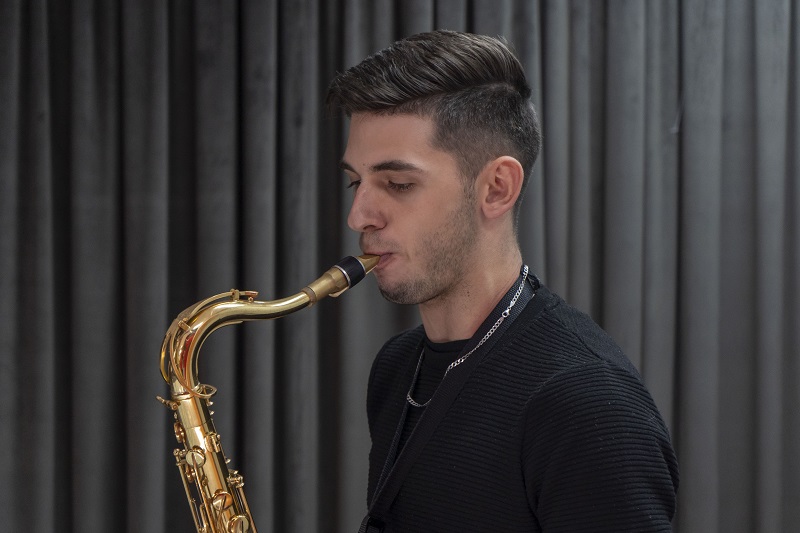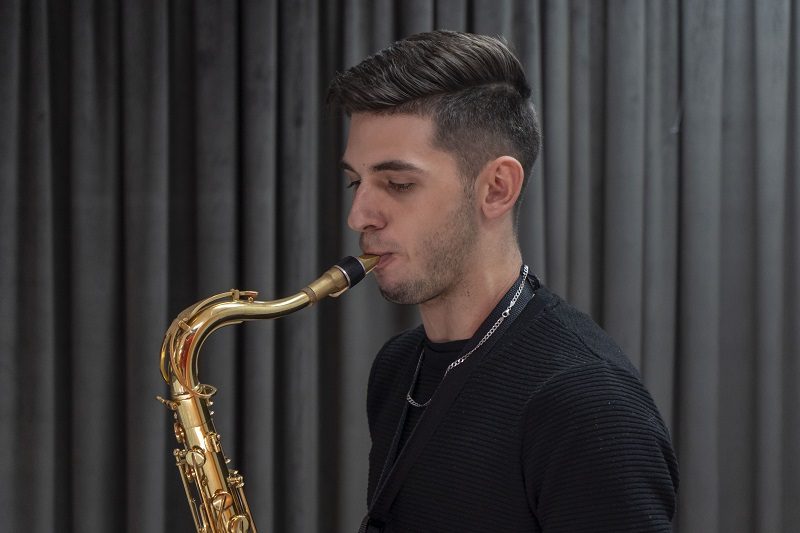 Photo by Mateusz Taranowski
The staff went to Cieszyn where they met scientists and artists representing the Institute of Music…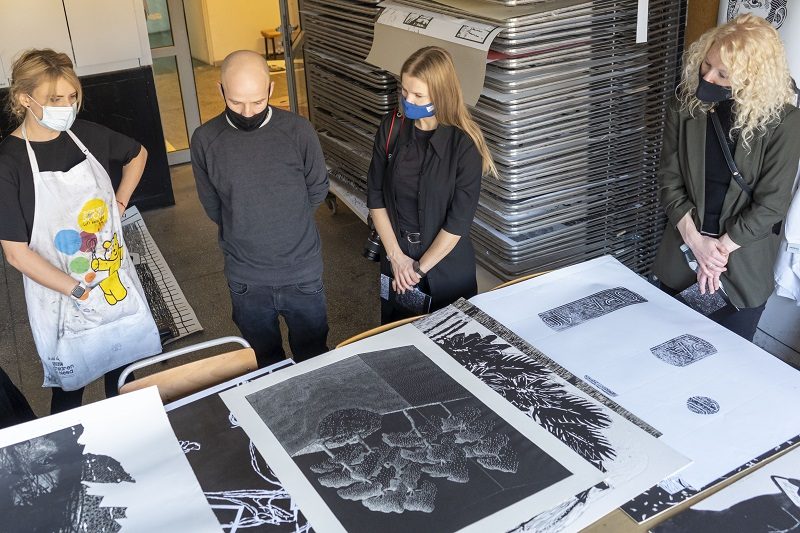 Photo by Mateusz Taranowski
…and the Institute of Fine Arts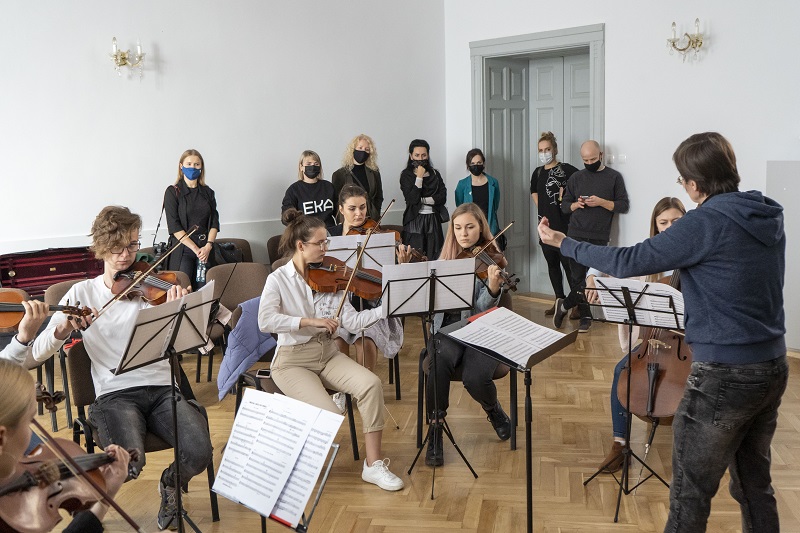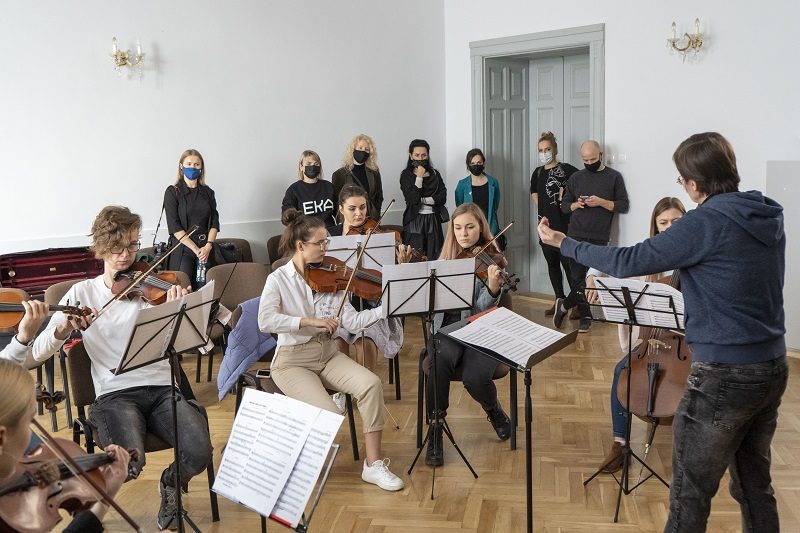 Photo by Mateusz Taranowski
The programme featured a concert by students from the Faculty of Arts and Educational Science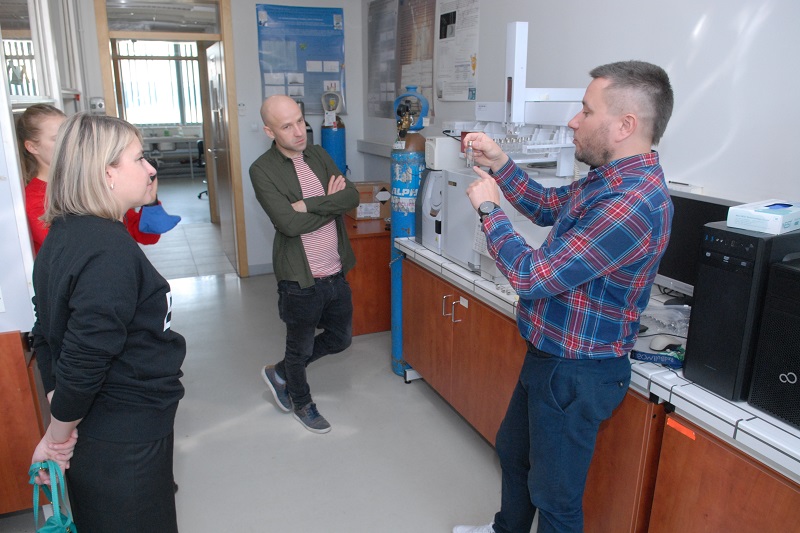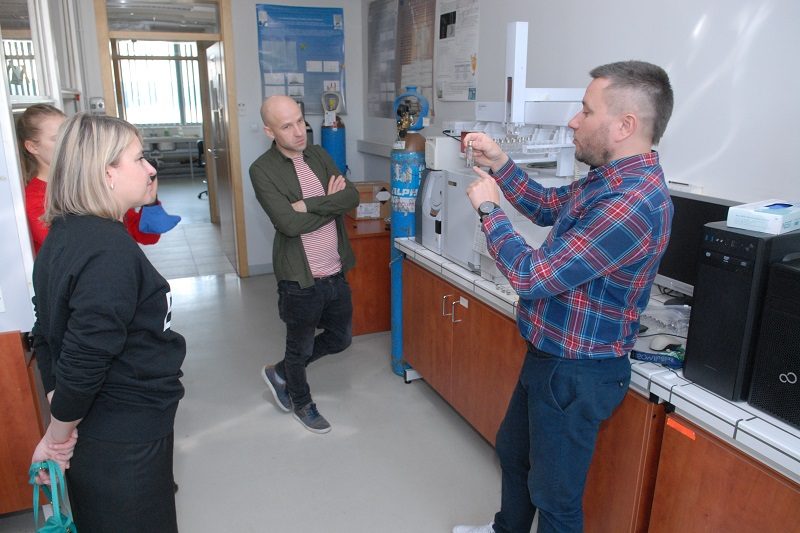 Photo by Mirosław Grzegrzółka
During the second day of the visit, our guests met with scientists from the Silesian Centre for Education and Interdisciplinary Research in Chorzów…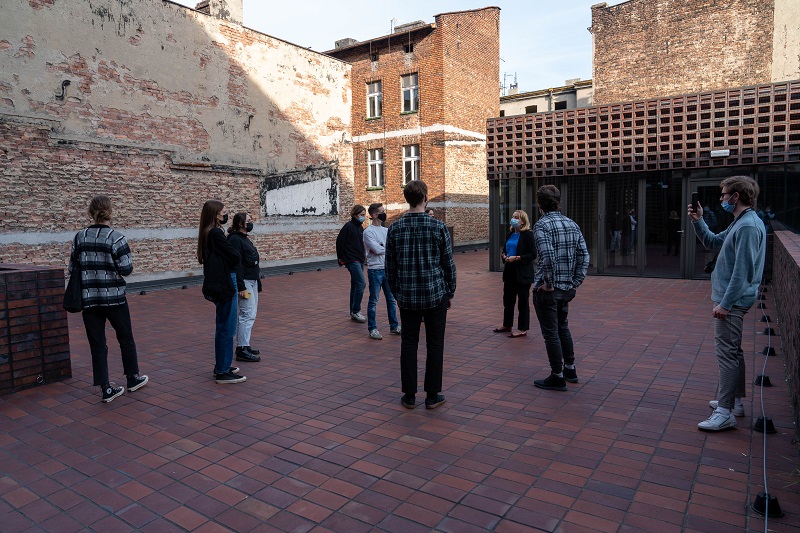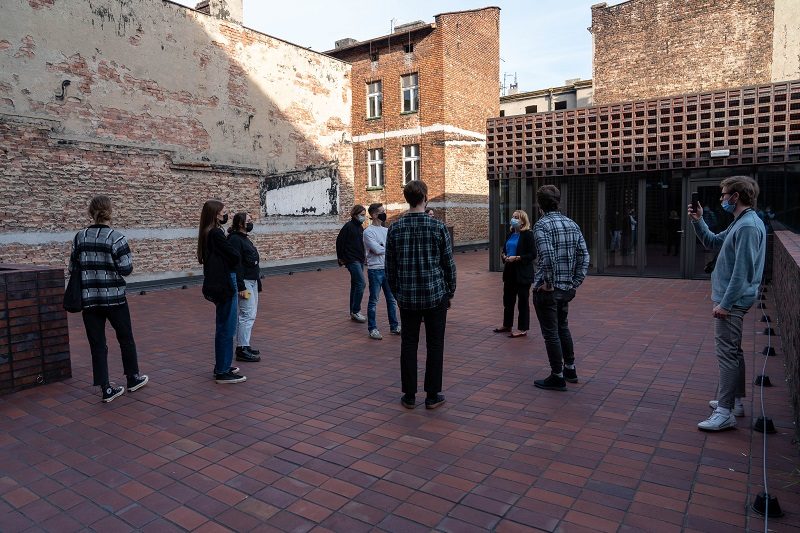 Photo by Krzysztof Szlapa
…and visited the Krzysztof Kieślowski Film School…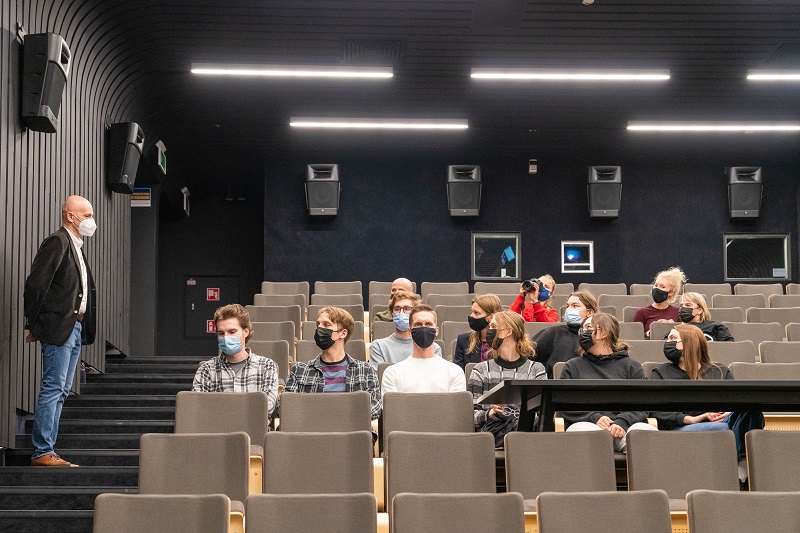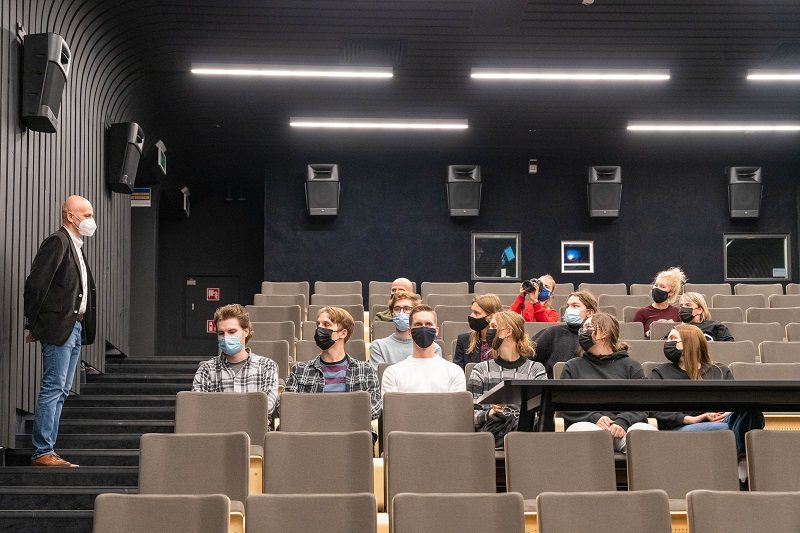 Photo by Krzysztof Szlapa
…where they had an opportunity to watch two shorts by the students of the Film School: Mother's Day and Vyraj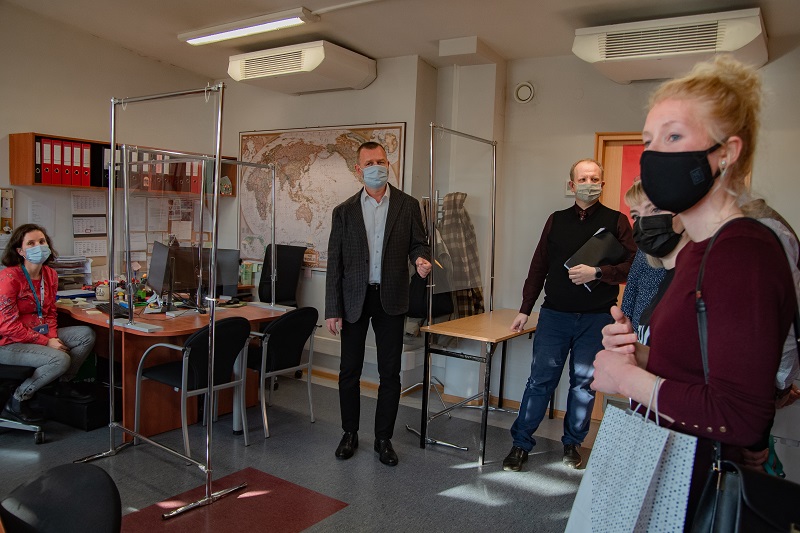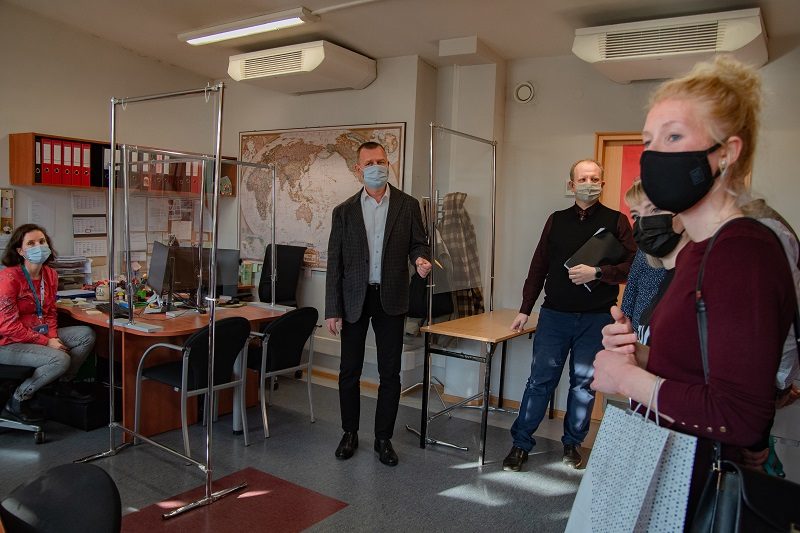 Photo by Matylda Klos
The three-day visit programme was an opportunity for the meeting with staff from the International Relations Department, which featured the guests from the Estonian Academy of Arts in Tallinn and the Vytautas Magnus University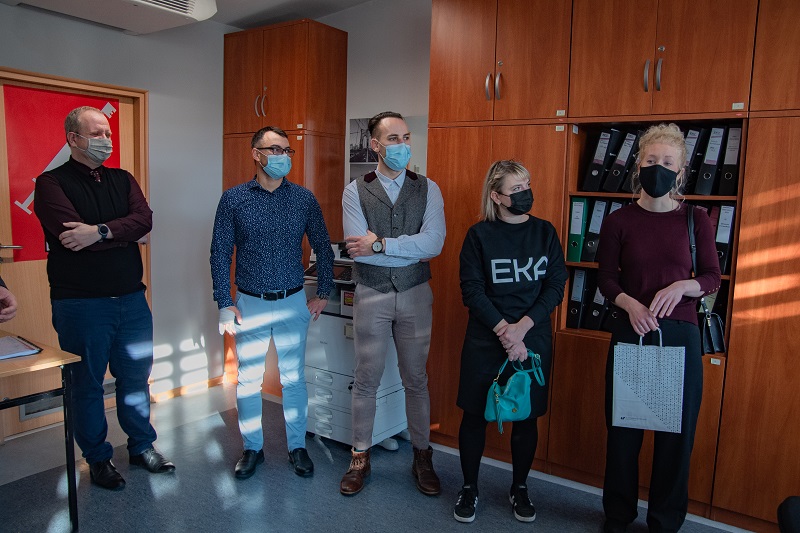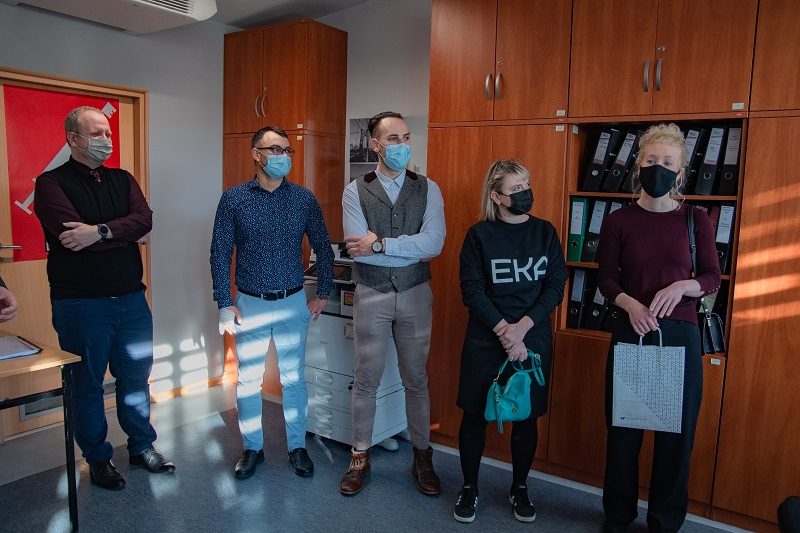 Photo by Matylda Klos
The meeting concerned sharing experiences related to the Erasmus+ programme