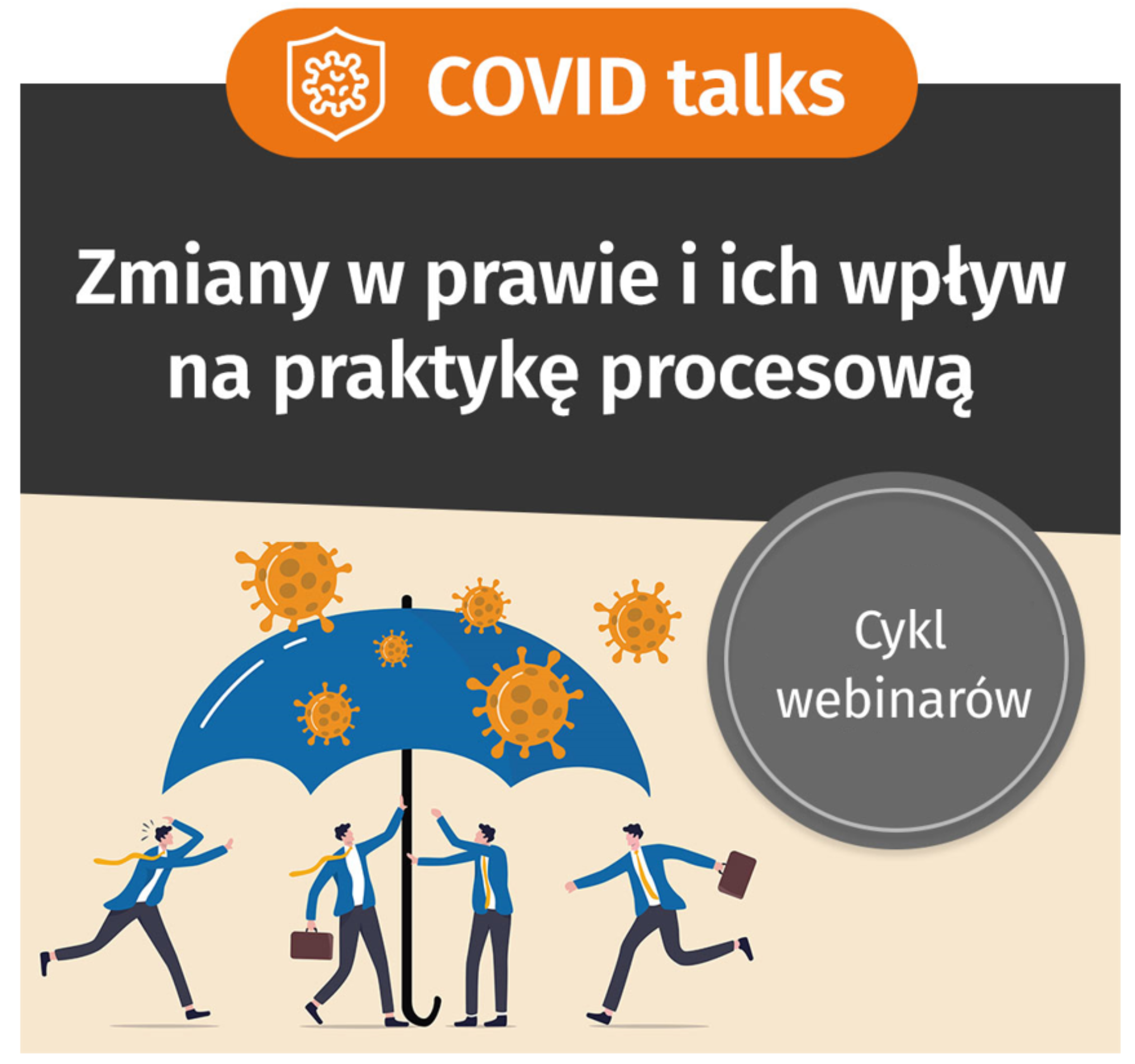 The special epidemic situation with which we have been dealing for nearly two years has resulted in the introduction of many previously unknown solutions into the Polish justice system.
COVID TALKS is a series of online meetings carried out by the Wolters Kluwer publishing house in cooperation with the Interdisciplinary Centre for Research on Judicature These meetings will be dedicated primarily to representatives of legal practice – lawyers, attorneys-at-law, judges, bailiffs, restructuring advisors, as well as everyone interested in the issues of the practical impact of the COVID-19 epidemic on the functioning of the justice system – in particular on criminal and civil procedures
We cordially invite you to take part in the interviews conducted by our experts.
Details are available on the publisher's website.