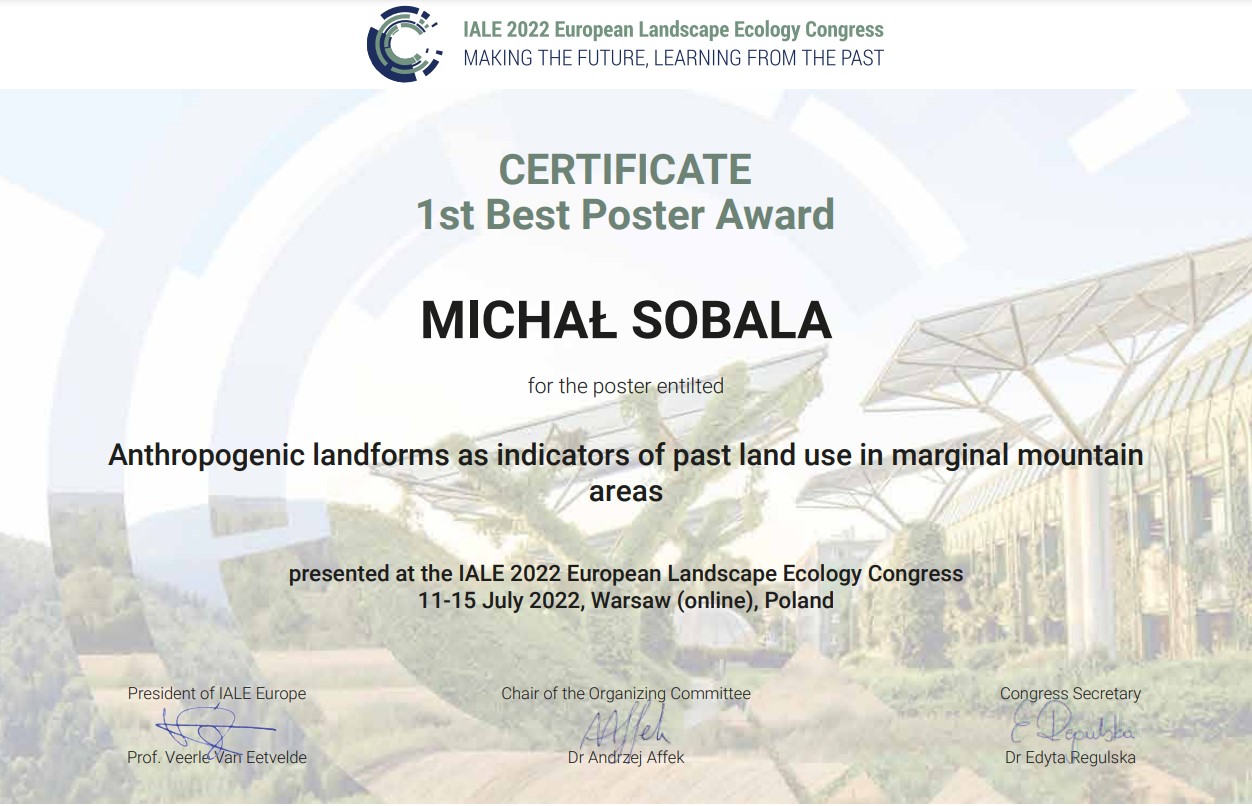 Dr Michał Sobala was placed first in the competition for the best poster presented during the European Congress of Landscape Ecology IALE 2022, which took place on July 11-15th. The poster showed the study results on the possibility of using information about the location of anthropogenic landforms in past land use detection. Thereby, the author points to the possibility of verifying the content of archival maps, which are the most popular source of knowledge in landscape change studies.
The video poster, which is a part of the presented poster, can be found at: https://www.youtube.com/watch?v=5YlNQ8f6Lu0
The European Congress of Landscape Ecology IALE2022 was attended by about 400 scientists from 55 countries worldwide. It aimed to highlight the role of landscape ecology as the transdisciplinary platform linking past, present and future. This approach is especially needed when facing global challenges such as climate crisis, biodiversity loss, environmental pollution, mass migration and urbanization.