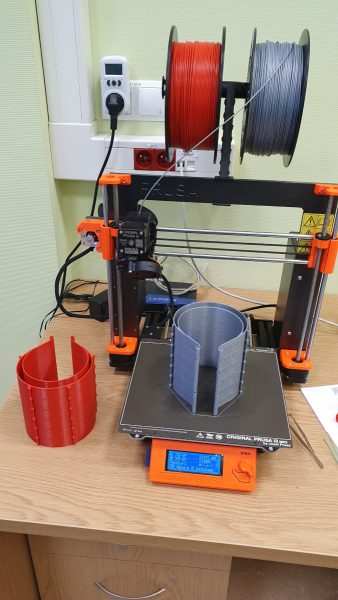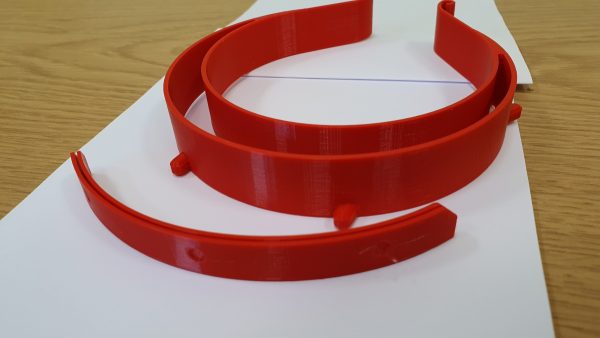 3D printing is currently a widely used technique having a number of diverse applications. For several weeks the Institute of Earth Sciences FLS is in the possession of a Prusa i3 MK3s printer, one of the most popular 3D printers utilizing an FDM printing technique. The equipment is set up in the Paleontological Laboratory (203A). The printer was purchased with the printing of paleontological object models in mind, but it will serve all the employees of the Faculty.
Currently, the device serves the whole academic society of the Silesian University, as it is used for printing of protector visors for the University employees. In a near future, the machine will be supplemented by additional modules allowing remote control with a preview of the printing progress and correctness, also at night, thanks to IR cameras.
Soon there will be announced a proposed engineering thesis subject employing the 3D printing technology for designing didactic models of selected fossil groups.
The employees, Ph.D. candidates, and students interested in cooperation are asked to contact dr. Dawid Surmik (dawid.surmik@us.edu.pl).