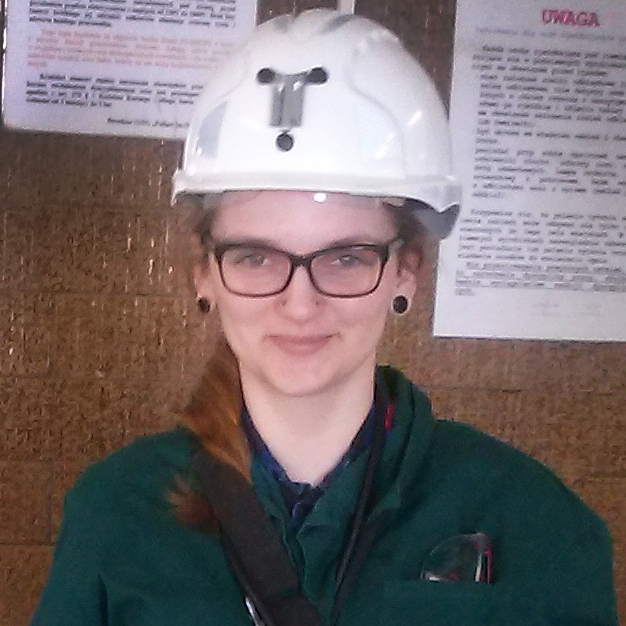 photo from the private archive

After getting my Master's degree in Sociology, I said to myself: "Well Marta it's time to settle down, work, home, family, cat, regular watering of flowers…". As it usually happens to me, I did the opposite…
CERN MY STORY


---

After getting my Master's degree in Sociology, I said to myself: "Well Marta it's time to settle down, work, home, family…cat, regular watering of flowers…". As it usually happens to me, I did the opposite and decided to start studying Physics. After the first lecture, I knew that I was in a place where I wanted to stay for a long time. And so it happened, I am just finishing the second year of PhD studies at the University of Silesia.

Since my sophomore year, I have been involved in a research group* centered around the NA61/SHINE experiment at CERN. During my BSc and MSc thesis, I worked on topics unrelated to the experiment. In contrast, most of my group mates were actively involved in the research carried out in Geneva, so I was always up to date with the results currently being analyzed and with future plans. The passion, knowledge, and positive approach to life of our group have solidified the idea that I don't want to look for a job in a corporation or any other company after I graduate with a Master's degree in Physics. Because where else at a group meeting when you say you have just one question about your work or one new result, an hour-long passionate discussion mixed with jokes and anecdotes begins, and time seems to stand still.

After starting my PhD, I joined a group* dedicated to developing and designing the detection system of the NA61/SHINE experiment. I am currently involved in designing and constructing a beam position determination detector built with scintillating fibers. Building a detector is an absorbing activity that helps you develop as a scientist. It combines skills in engineering design, computer simulation, electronics, as well as knowledge of the physics of the interaction of ionizing radiation with matter and optics. I think it is only when you apply the knowledge in practice that you can really understand and put together all the elements you learn during your studies. An additional satisfying aspect of the construction of a detector are situations when in a construction store, someone of the opposite sex asks you with evident satisfaction, "What are you doing digging around in those screws? Is your lawnmower broken?" you can then answer "Actually no. I am building a detector of ionizing radiation based on scintillating fibers, which will be used in an experiment at CERN, and I am looking for….(here you can give some normal names)". The satisfaction is priceless.

I still have my first visit to Geneva ahead of me. This July will be my first time visiting the place and meeting people I've so far only talked to over the internet. I can't wait 😊.

---

* The research group I belong to, "Collisions of heavy ions at intermediate and high energies", is coordinated by Seweryn Kowalski, PhD, DSc. This group is part of the Institute of Physics research team: "Nuclear Physics in Interaction Studies and its Applications". It is involved in several international projects, including the NA61/SHINE experiment.