As part of the 2022 European City of Science celebrations, the 2022 EuroScience Open Forum (ESOF) science conference was held in Leiden, the Netherlands, from 13 to 16 July 2022. On 15 July 2022 an associated ESOF 2022 Regional Site conference was held In Katowice, a city to be awarded the title of the European City of Science. The programme included, among other things, over a dozen thematic sessions. The "Make brain, do not drain – facing the dilemma of scientific excellence" panel was attended by ICSD representatives. The meeting was devoted to the challenges posed by the outflow of academic staff to institutions, regions and countries offering more attractive working conditions to qualified experts. Speakers discussed, among other things, whether European universities can still compete with the world's most prestigious institutions and how to encourage academic staff to stay at their home universities.
The panel was attended by:
Prof. Barbara Kożusznik – Director of the Interdisciplinary Centre for Staff Development at the University of Silesia (host),
Prof. Richard Griffith – Florida Institute of Technology, USA (online),
Grzegorz Filipowicz – Director of ForFuture, President of the Polish Society HR Business Partner,
Prof. Małgorzata Kożusznik – Ghent University, Belgium,
Mateusz Paliga, PhD – University of Silesia, Katowice,
Katarzyna Więcek-Jakubek – Head of the HR Department, University of Silesia in Katowice.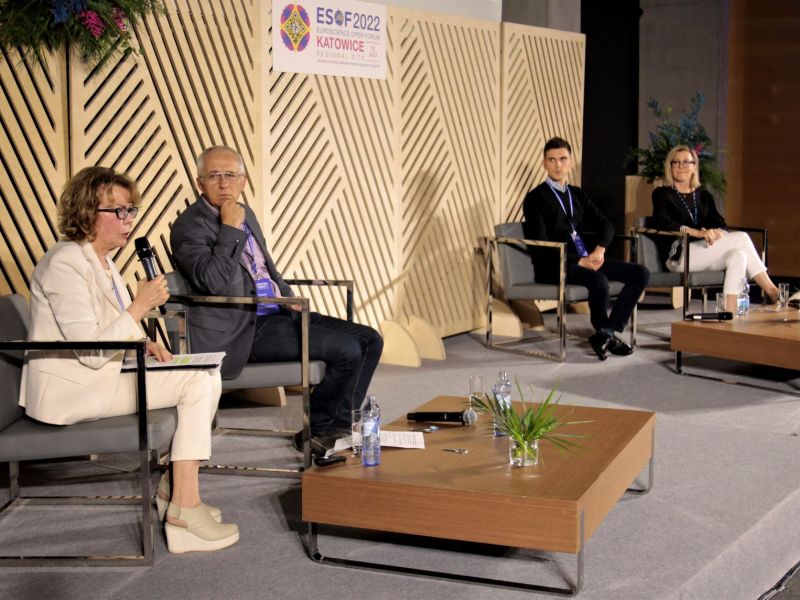 Participants in the "Make brain, do not drain – facing the dilemma of scientific excellence" panel (from left): Prof. Barbara Kożusznik, Grzegorz Filipowicz, Mateusz Paliga, PhD, and Prof. Małgorzata Kożusznik | photo by Tomasz Grząślewicz