From July 3 to 21, 2023 The Faculty of Science and Technology welcomed 20 students from around the world. The students participated in the second edition of the Interdisciplinary International Silesian Summer School VINCI Dive into Science. Among the participants of the Vinci Summer School were citizens of such countries as Spain, Serbia, Nigeria, Hungary, Georgia, Mexico, Ukraine, the Philippines and Portugal.
Within the scope of four disciplines: computer science, physics, chemistry and materials science and engineering, the students explored topics of their choice in lectures, research workshops and seminars. They learned about the activities of the SOLARIS National Synchrotron Radiation Center in Krakow. They also studied the Polish culture and language and visited the richness of the Silesian and Malopolska regions.
The calendar
03/07/2023 – VINCI Summer School starting,
04/07/2023 – labtour,
07/07/2023 – Polish culture classes,
08/07/2023 – visiting Katowice and Nikiszowiec,
14/07/2023 – the coal mine Guido tour,
14/07/2023 – the field game "Together we will build the future",
v7/07/2023 – visiting Krakow,
20/07/2023 – at the Synchrotron SOLARIS in Krakow,
21/07/2023 – student presentations. Closing ceremony.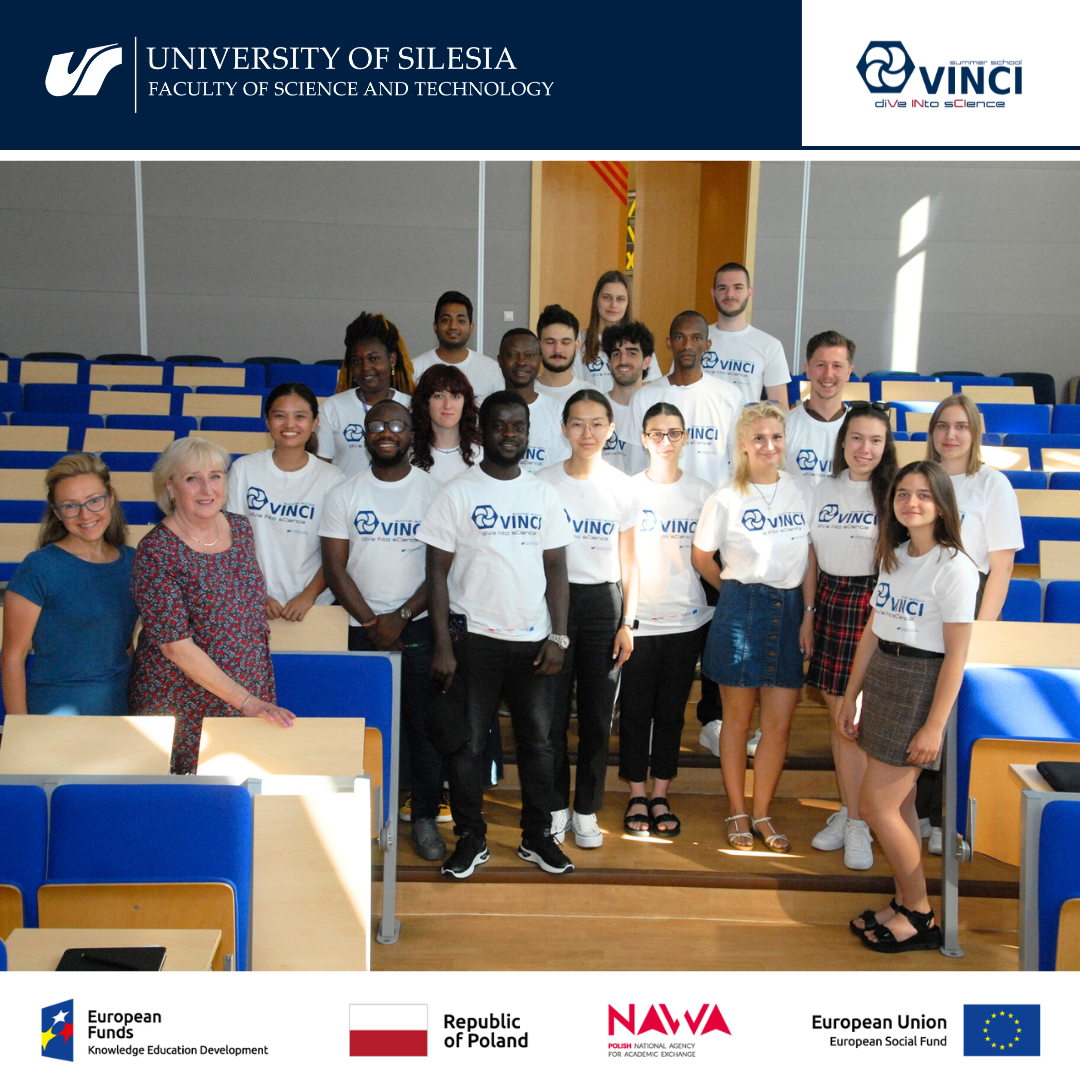 Photos:
Anna Bajorek
Karsten Glovka
Joanna Grelska
Mirosław Grzegrzółka
Ema Maričić
Alicja Menżyk
Agnieszka Nowak-Brzezińska
Katarzyna Schmidt
Magdalena Szklarska
Beata Zielosko