---
The Research Centre for Public Policy and Regulatory Governance constitutes a university-wide, interdisciplinary organisational unit of the University of Silesia in Katowice, which conducts a scientific and research activity on the most significant regulatory problems and challenges within the sphere of public policies. Research projects which are initiated, coordinated and supported in the Centre aim to support the quality enhancement of solutions and decisions being a part of regulatory and legal aspects of public policies – especially within the scope of regional, urban and metropolitan policy, regulatory aspects of bioethics, solutions and anti-corruption policies in administration as well as within organisation and functioning of science and higher education system.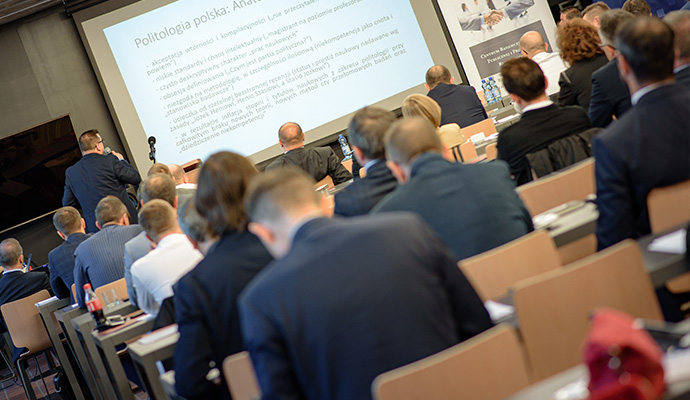 Photo: Julia Agnieszka Szymala


The Centre offers access to the highest quality specialists with diverse scientific backgrounds and practical experience, especially within the law, social sciences, administration, psychology and ethics.
The offer of cooperation with the Centre is targeted at entities from the institutional surroundings of the University of Silesia in Katowice, including public, economic, and local-government administrative bodies, the ones responsible for the practical resolution of regulatory and other kinds of problems they face in the course of the creating, conducting, and evaluating public policies within their respective purview.
Photo: Julia Agnieszka Szymala
CONTACT
---
RESEARCH CENTRE FOR PUBLIC POLICY
AND REGULATORY GOVERNANCE
ul. Bankowa 5
40-007 Katowice
cbpr@us.edu.pl
tel. 693 440 530
archive website: www.cbpr.us.edu.pl