The Faculty of Humanities of the University of Silesia in cooperation with the Marshal's Office of the Silesian Voivodeship announces the admission for the seventh edition of 2023/2024 two-semester, interdisciplinary Postgraduate Studies: Regional Knowledge.
The studies are characterised by:
– interdisciplinarity and diversity,
– Silesia, Zagłębie, Żywiec region, Częstochowa region,
– lectures, seminars, trips, educational games,
– academic classes and practical testing of acquired skills,
– new competencies, interesting news, modern approach,
– the possibility of co-financing studies.
ATTENTION! Teachers teaching in schools in our voivodeship can receive funding from the Marshal's Office of the Silesian Voivodeship.
Teachers who want to use the co-financing from the Marshal's Office and the commune, please contact the unit responsible for running schools and educational institutions in the commune, and ask whether the commune is able to accept financial assistance from the Marshal's Office and provide us with this information along with the documents required for admission to Postgraduate Studies.
We are waiting for applications from 1 June to 22 September 2023.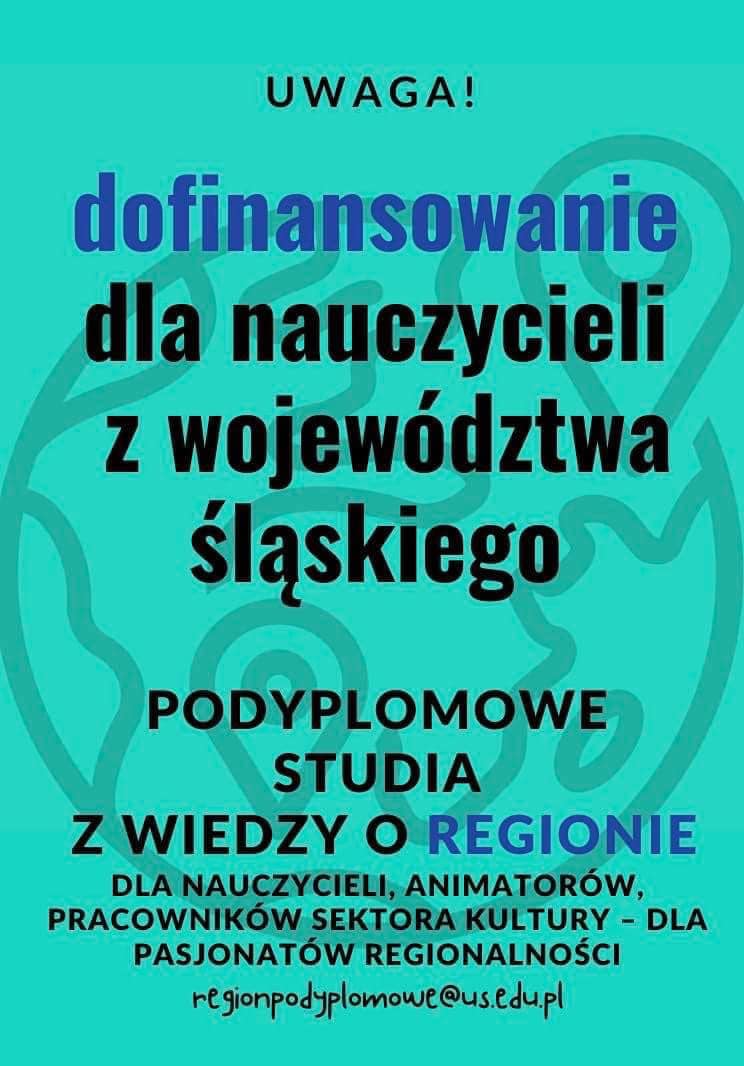 ATTENTION! You can apply for studies online:
https://irk2.us.edu.pl/en-gb/offer/POD-2023/programme/W1-NPWR19/
Detailed information can be found on the website: https://www.studiapodyplomowe.us.edu.pl/en/podyplomowe-studia-z-wiedzy-o-regionie/
After qualifying for studies, the candidate submits the following documents by 29 September 2023:
GDPR clause for postgraduate students
photocopy of the university diploma
application for admission to studies addressed to the Rector of the University of Silesia
referral (in the case of referral to postgraduate studies by an external institution, specifying the amount of co-financing as well as the address and NIP of the institution)
other necessary documents for the chosen studies, specified in the announcement of the application for postgraduate studies
questionnaire
if the candidate has a university degree obtained abroad:
certification of a university diploma in the form of legalisation or apostille;
sworn translation of the diploma into Polish;
certificate of recognition of a higher education diploma issued abroad or the candidate's statement on the obligation to provide such a certificate within 30 days from the date of its receipt (if the higher education diploma is subject to recognition – certificate of diploma recognition or candidate's statement on the obligation to provide a certificate of recognition of the diploma within 30 days from the date of its receipt).
Payment: PLN 1,800 / semester. Payment in installments!
(for persons benefiting from co-financing, a one-off payment for procedural reasons related to public finances)
Photoreports, reports and mini-reports from the conventions of previous editions can be found on our Facebook profile: https://www.facebook.com/pg/regionpodyplomowe/posts/
Contact:
Faculty of Humanities
University of Silesia
ul. Uniwersytecka 4
40-007 Katowice
room A07
(Secretary Office is open from Monday to Friday, from 10 a.m. 3 p.m.)
tel. 32 200 9424
e-mail: regionpodyplomowe@us.edu.pl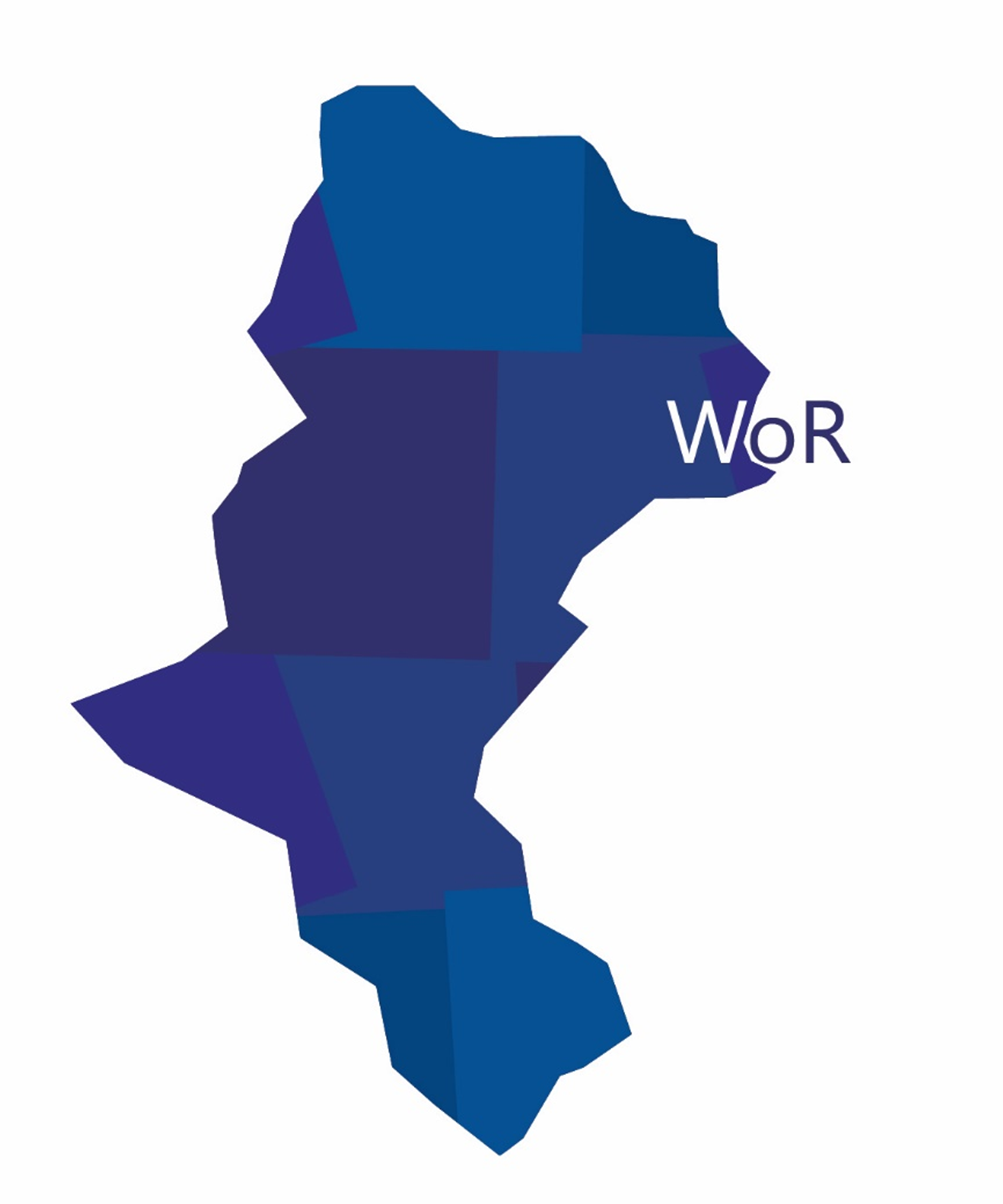 Zobacz nasze miasta akademickie!