INTERCOM – Intercultural Communication and Diplomacy
Intensive International Programme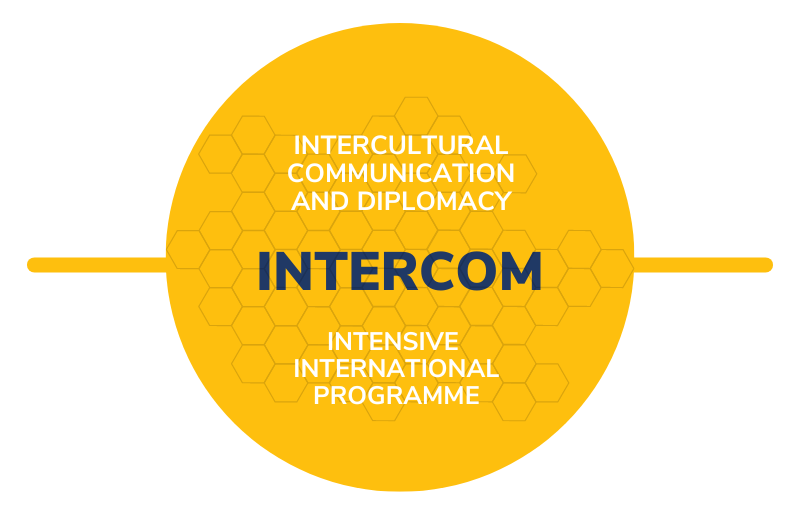 INTERCOM – Intercultural Communication and Diplomacy is an intensive blended programme which is dedicated to students of humanities and/or social sciences. The aim of the programme is to bring together students from EU and non-EU countries and to provide them with a broad introduction to intercultural communication and diplomacy, as well as familiarize with Polish culture.
By the end of the programme you will have mastered key-concepts and gained the practical know-how on intercultural communication, diplomacy, and international affairs. The 10-day study at the University of Silesia in Katowice includes practical workshops, classes, seminars and interesting sightseeing tours which will broaden your knowledge about Poland and the region.
The programme is a great chance to improve you knowledge, skills and competences, meet students from different countries, get familiar with the University of Silesia – one of the biggest and most important universities in southern Poland, and learn about Polish culture.
INTERCOM is dedicated to students from EU and non-EU countries who have completed at least 1 year of 1st cycle studies or are in the process of completing 2nd cycle studies or PhD candidates (in humanities and/or social sciences).
About the programme
The programme includes 6 modules with introductory classes and workshops during which students participate in discussions, lectures by foreign experts, seminars and classes promoting Polish culture.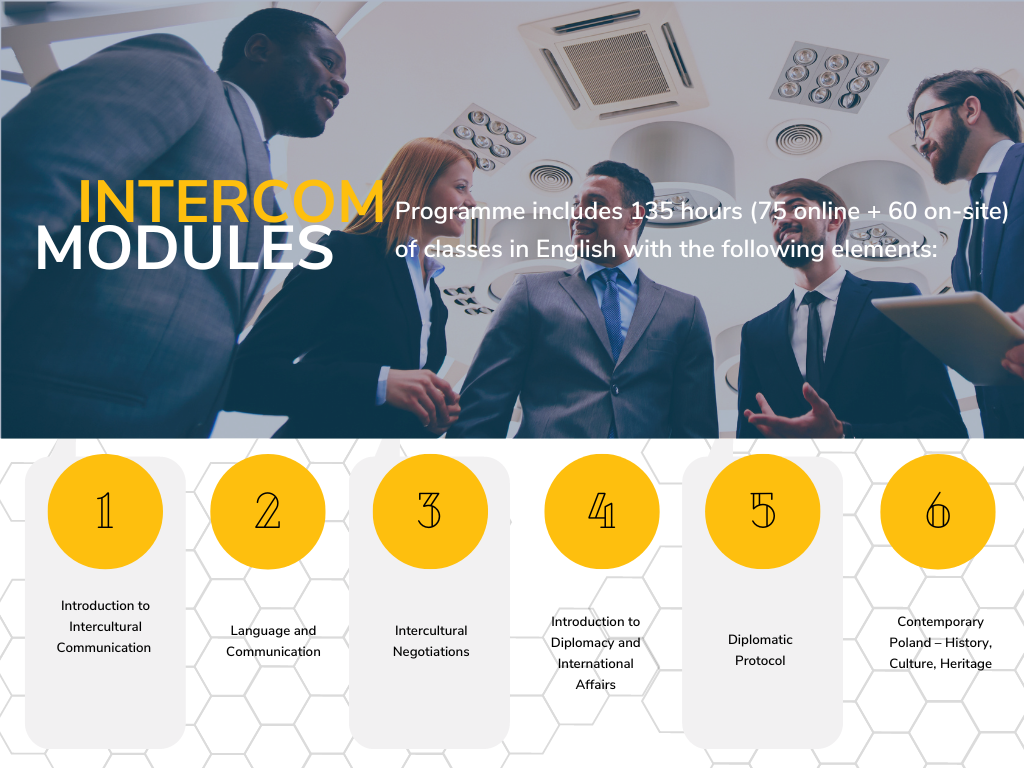 Benefits
Completing 6 unique modules
Certificate supplement – 11 ECTS
Certificate of completion
Attractive excursions promoting both Polish culture and the region of Katowice