The experience of war, the necessity to leave the place of residence and contact with death are traumatising not only for direct victims, but also for people who follow media reports on this subject or have contact with people experiencing the immediate effects of war. Children and adolescents and teachers who look after them also have to face the problems resulting from the tragic events in Ukraine. To help them get used to the subject of war and deal with it, Psychology students from the University of Silesia have prepared a series of 4 guides, intended for students of all ages and their teachers. I talk to Julia Celban, co-author of one of the guides, about their content, the reasons for their creation and how to deal with difficult situations.
Patrycja Szostok-Nowacka: How did it happen that students of psychology decided to develop these guides?
Julia Celban: The idea arose during the classes on the methodology of the work of a psychologist, carried out as part of the teacher training block. Professor Elżbieta Turska and Professor Joanna Mateusiak discussed the possibility of preparing this type of materials as part of the course credit. We liked the idea so much that we not only decided to do it, but even extended the original concept and prepared as many as four guides.
Patrycja Szostok-Nowacka: I know that these studies contain a solid dose of psychological knowledge, but also a number of exercises. Who are they actually intended for?
Julia Celban: Initially, we thought that we were developing guides for children from Ukraine, supplementing them with solid knowledge, and expanded the target group to include teachers and educators. Observing the reactions of children to the events in Ukraine, we come to the conclusion that Polish children also need support in coping with this difficult situation. Ultimately, these are textbooks for schools and kindergartens, they can be used by children and adolescents, as well as students and pupils.
Patrycja Szostok-Nowacka: I know that you are students of psychology. You certainly have a good substantive basis for the preparation of such tools, but you had to use some sources, right?
Julia Celban: It was quite tedious work, but the material was provided by our lecturers themselves during the classes so far. We relied on the knowledge of developmental psychology to know the specificity of the age groups for which these guides were created. We used the "anti-crisis first aid kit" prepared by Anna Pyszkowska, PhD, a scenario of dealing with discrimination developed by Agnieszka Skorupa, PhD, and Michał Brol, PhD, a book by Jagoda Różycka, PhD, "Good health. Health from the perspective of positive psychology" or materials provided by Maciej Andrzej Maciejewski, MA. I think that the studies themselves prepared us well for this task. In addition, we used other literature and the Internet, all sources are provided in our guides.
Patrycja Szostok-Nowacka: Is dry knowledge enough to be able to apply it to a specific crisis situation? The experience of war and contact with refugees is a new experience for us.
Julia Celban: Probably the practical experience is also useful. I myself work as a volunteer with children, I also helped refugees from Ukraine as part of volunteering in Caritas. I am pleased to host a couple of refugees from Ukraine in my apartment. I can say that I know the situation not only from the theoretical point of view. By helping refugees, I have often had the impression that by doing simple things, such as delivering clothes, food or giving shelter, we are more than meeting the expectations of our guests from Ukraine. They do not require much, they want to be independent, to find themselves in a new reality. However, I do expect that support in dealing with the psychological effects of war experiences may be necessary, at least for some. Polish children also need it.
Patrycja Szostok-Nowacka: Speaking of which – how are the refugees from Ukraine doing? Is it possible handle all this, to function normally, when you had to leave your own home, live in a foreign country, be dependent on the help of others, and in addition not knowing if you would ever come back to your home?
Julia Celban: It's difficult, but many people do. I think that the most important thing in dealing with trauma in their case is some kind of routine. Leaving yourself at least a substitute for old activities and habits. Many Poles are surprised, for example, that women from Ukraine, despite the difficult situation, still take care of themselves, have well-groomed nails, etc. And this is the only thing that is left of their old habits! They also try to stand on their own feet as quickly as possible, find something to do, live as normally as possible. That is why they often even refuse help, they want to be independdent.
Patrycja Szostok-Nowacka: After all, it is not easy for us to understand them. They often don't look poorly or unhappy, they have expensive clothes, they are proud…
Julia Celban: As with all stereotypes, here too the best way to eliminate the us-them border is through contact. By meeting them, talking and collaborating, we learn them, we simply see them as people. It helps.
Patrycja Szostok-Nowacka: You live with a couple from Ukraine. Did this experience help you to develop the handbook?
Julia Celban: Absolutely. It is not only about getting to know their perspective and possible problems. Maryna, who lives with me, is a graduate of Polish philology. She translated the exercises from the handbook into Ukrainian. Thanks to this, young people who still have problems with our language will be able to use them on their own..
Patrycja Szostok-Nowacka: So what will we find in these guides? How can they help?
Julia Celban: These are tools that facilitate psychoeducation in various age groups. They contain knowledge in the field of developmental psychology and help to understand the experience of war, trauma as well as mourning and the ways of its going through. We also included information on PTSD (post-traumatic stress disorder). The most important, however, are the exercises they propose, which may be part of classes with students, containing simple instructions for carrying them out in individual types of schools.
Patrycja Szostok-Nowacka: Thank you very much for the interview and, of course, for the tutorials. I encourage you to use them:
Poradnik dla nauczycieli przedszkola
Poradnik dla nauczycieli i młodzieży
Poradnik dla nauczycieli klas 1-4
Poradnik dla nauczycieli klas 5-8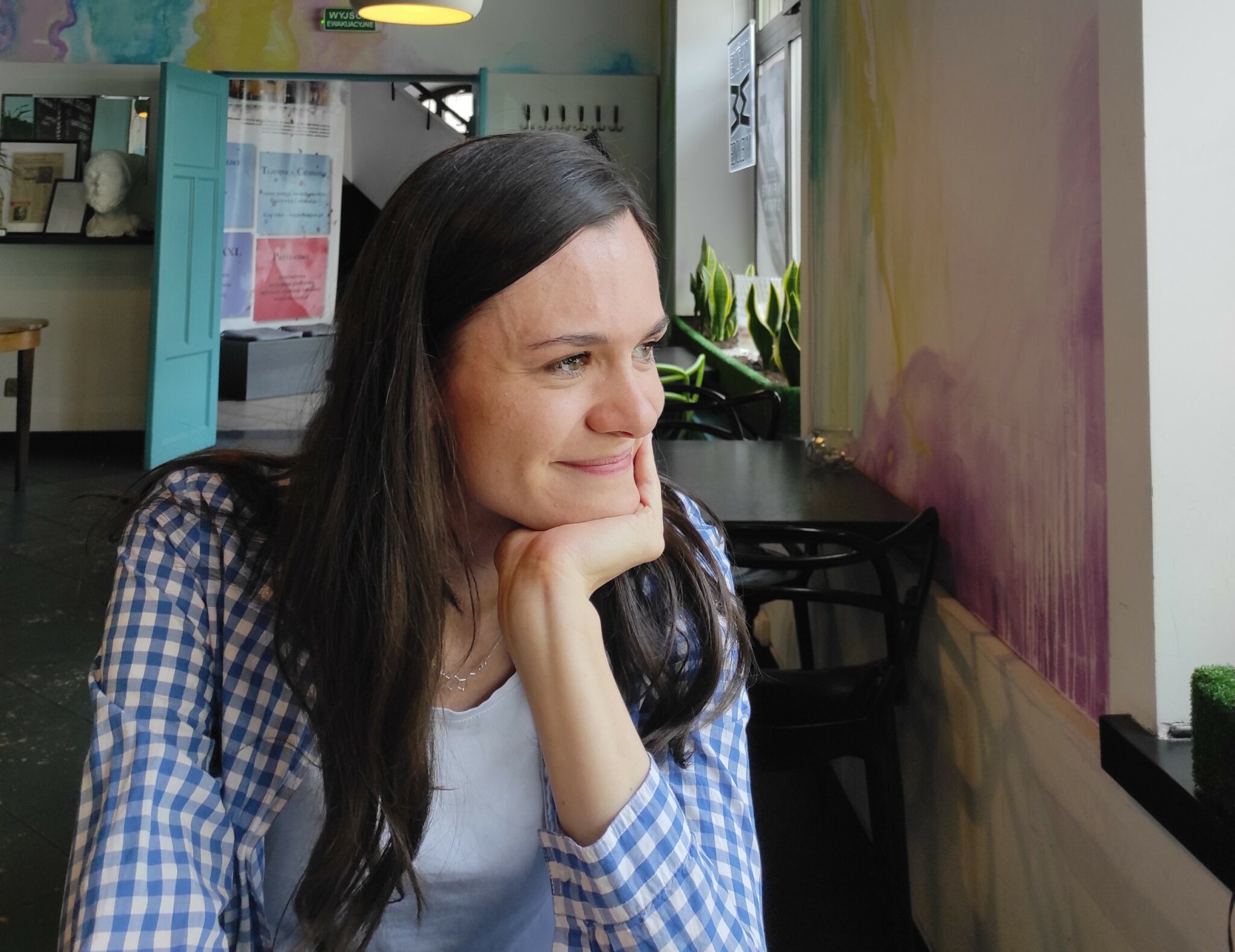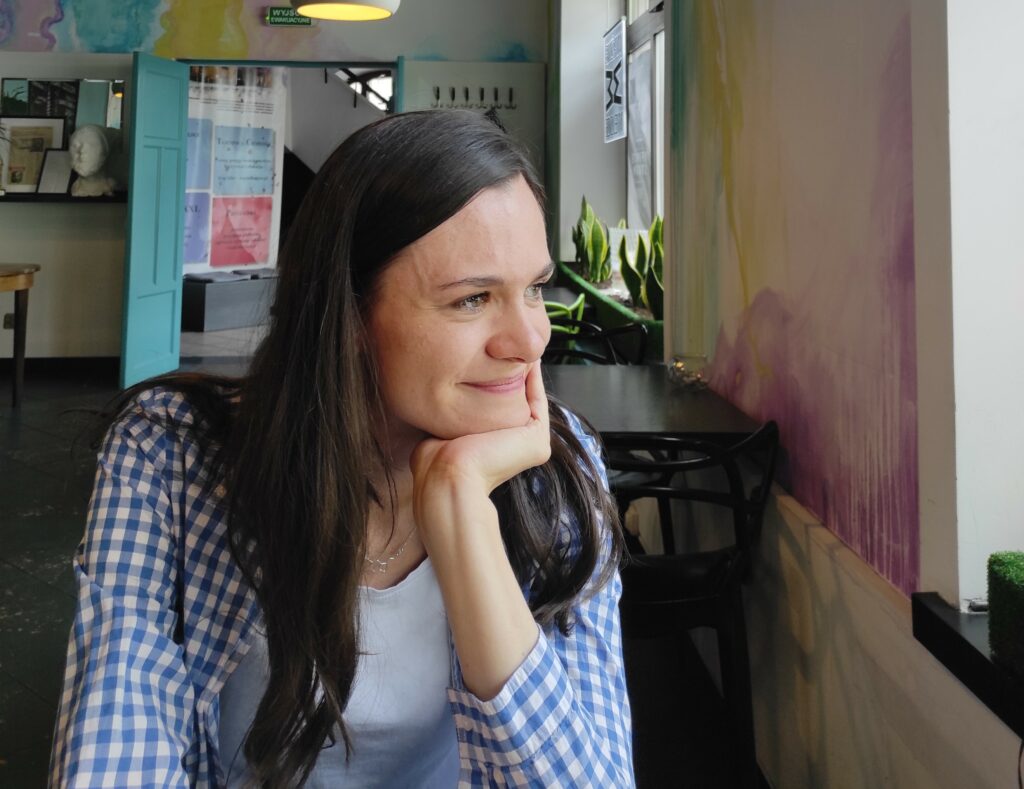 Julia Celban