Mikael Colville-Andersen, a Danish urban designer participating in the UN-Habitat World Urban Forum in Katowice, was a guest at the University of Silesia on 28 June 2022. The Dane is an urban mobility expert famous for promoting bike transport for many years. His opinions presented in the book "Copenhagenize – the definitive guide to global bicycle urbanism" are widely commented upon by urban development specialists, and the author tries to seek the solutions to make cities more friendly and safe.
'We have been watching Mikael's activities for many years. Taking advantage of his presence in Katowice, we decided to confront him with our previous ideas for the Science Zone. The meeting was very inspiring for us. One of the things we discussed was that for projects such as Science Zone the most important thing is to communicate with the inhabitants and build a sense of shared responsibility. We all have to feel that we are owners of this project!', says Aneta Moczkowska, Plenipotentiary of the Rector of the University of Silesia for Science Zone.
During the conversation, which lasted over one hour, we managed to discuss subjects related to conceptual work on the future Science Zone, universal design in the context of future campus by the Rawa river, as well as transformation of the city space in a way that will address the needs of its inhabitants. Our guest also offered to prepare a lecture and seminar on revitalising space around the Rawa river, which is to become the core part of Science Zone, for the European City of Science 2024.
Science Zone is a joint project carried out by the city of Katowice and the universities forming the European City of Science Katowice 2024 consortium. It is intended to complement the already existing Culture Zone. Science Zone will be accompanied by the the so-called network centre of science. Apart from the University of Silesia, the consortium universities includes: Karol Szymanowski Academy of Music in Katowice, Academy of Fine Arts in Katowice, Jerzy Kukuczka Academy of Physical Education in Katowice, Silesian University of Technology, Medical University of Silesia and University of Economics in Katowice.
materials of the University of Silesia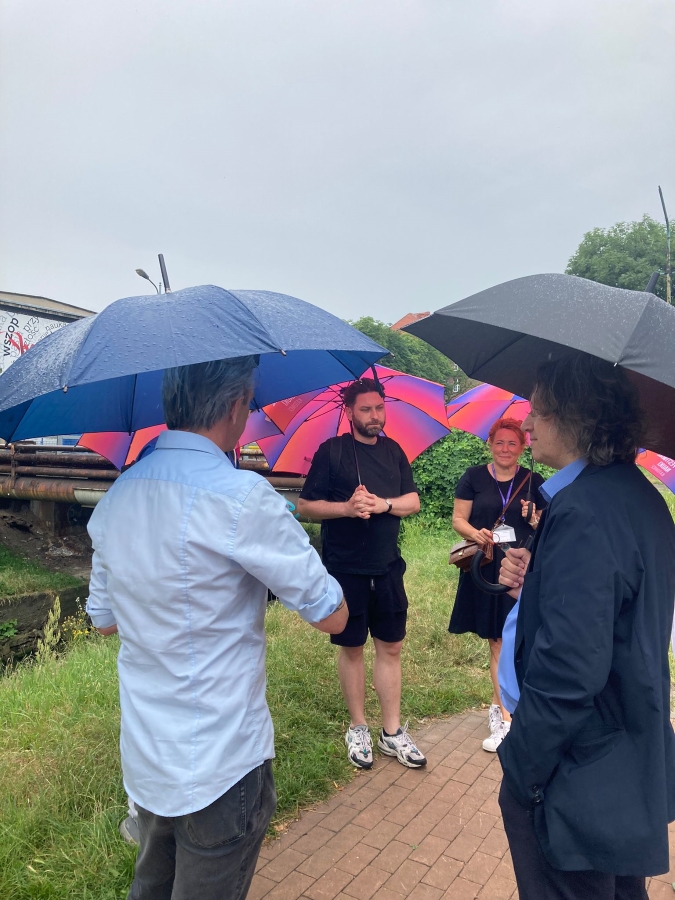 materials of the University of Silesia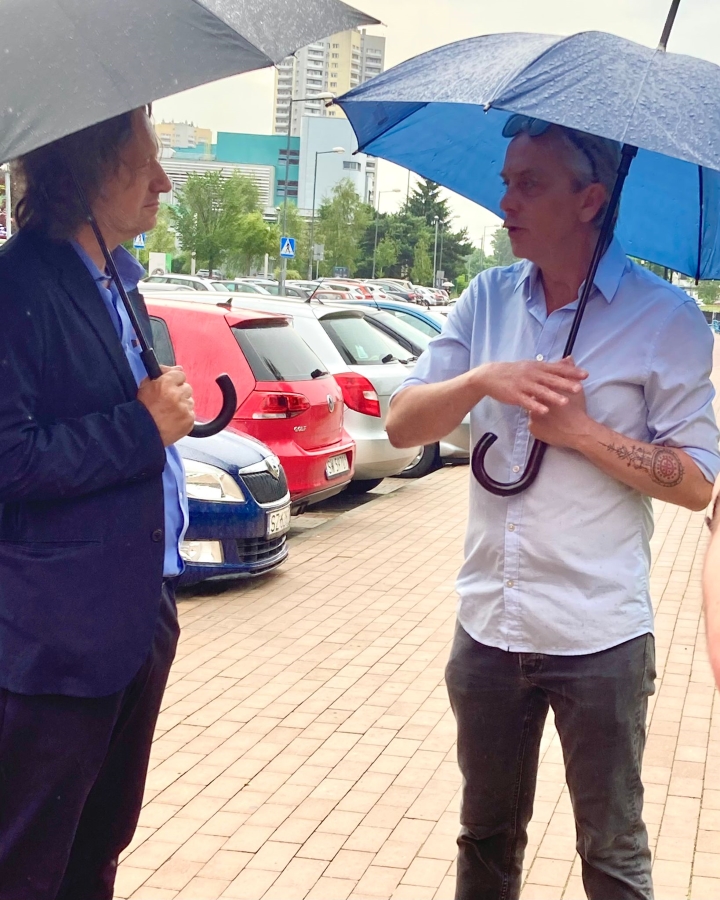 Mikael Colville-Andersen and Prof. Ryszard Koziołek, Rector of the University of Silesia | materials of the University of Silesia