The winter is inevitably coming, and in a moment we will begin to look for warm sweaters and socks. Along with the coldest time of the year the Christmas time comes as well, so soon we will also start buying presents for our relatives and friends. Black Friday in the University of Silesia Gift Shop is a perfect moment to supplement the wardrobe and prepare Christmas gifts.
It's good to visit our online shop on 27 November-4 December 2020, take a look around the virtual shelves and choose something for yourself. Due to Black Friday, we will have special discount prices – only on these days!
Why the University of Silesia Gift Shop?
The University of Silesia is not only a school of higher education, but also a solid brand that you can identify with and proudly present to the world. The University of Silesia logo on a jacket, t-shirt, tie, or even bag or wallet is a sign of prestige on the one hand, and a clear message on the other – see how cool I am! Our jackets and t-shirts are designed in line with the latest trends in the world of streetwear. What is more, a stylish and well-made clothes in all sizes, elegant wallets and bags with the University of Silesia logo, cups, mugs and pens, as well as University gadgets, are perfect ideas for a gift for your girlfriend, boyfriend, friends or family – regardless of age. Is Christmas or someone's birthday coming? Has a person close to you defended their thesis? Let's give them some pleasure by choosing something special with the University of Silesia symbol.
Not only does the shop care for a unique design of its products in good taste, but also for the quality. Therefore, the products available on the https://shop.us.edu.pl/en_GB/index website are made of the best materials and very durable.
Contact
Our online shop is available 24 hours a day: https://shop.us.edu.pl/en_GB/index.
If you have any questions, please call us on: +48-511-148-390 or send an e-mail to: sklep@us.edu.pl.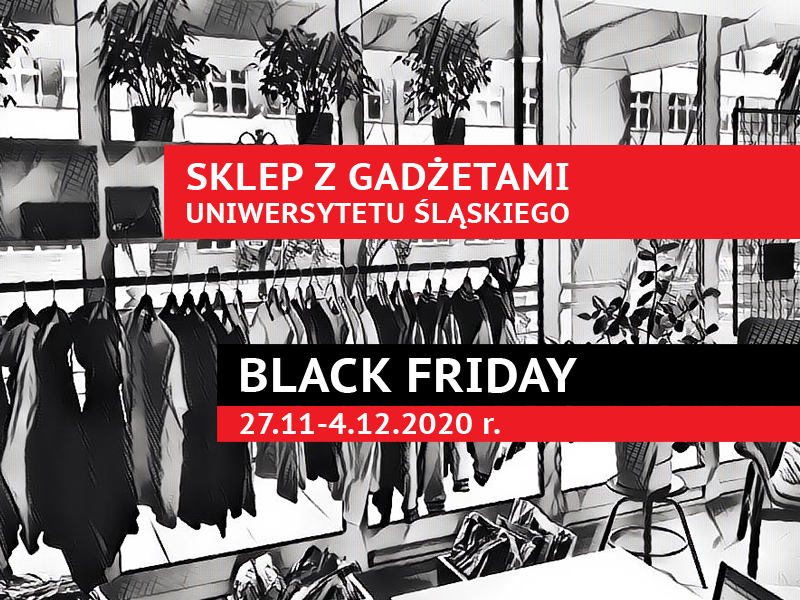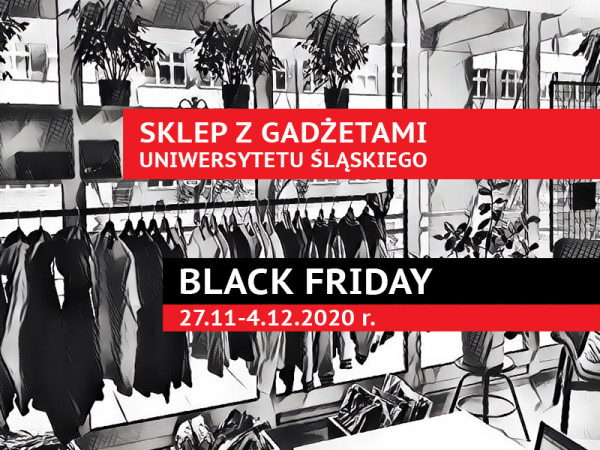 Promotional graphics, Black Friday in University of Silesia Gift Shop