Dr Monika Glosowitz from the Faculty of Humanities at the University of Silesia in Katowice has been nominated for the Poznań Literary Award – Stanisław Barańczak Scholarship for the monograph entitled "Maszynerie afektywne. Literackie strategie emancypacji w najnowszej polskiej poezji kobiet" (Affective machineries. Strategies of emancipation in the new Polish female poetry), published by Wydawnictwo Instytutu Badań Literackich at the Polish Academy of Sciences, 2019.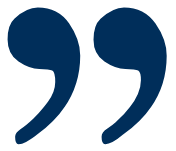 Monika Glosowitz excellently reconstructed the whole map of writing strategies in the female poetry at the turn of the 20th and 21st century. We will find here a description of a disease (including the relapse formula) based on the example of Joanna Lech, machinery of trauma and shame written through tender reading of Justyna Bargielska, anatomy of "borrowed love" by Marta Podgórnik, analysis of "affective work" in late capitalism of Kira Pietrek as well as many other daring reading pieces and interpretations.
Szymon Wróbel, member of the Chapter of Poznań Literary Award
Dr Monika Glosowitz – literature researcher, literary critic, works at the Institute of Literary Studies at the University of Silesia in Katowice. She has published her texts in "Central Europe", "Czas Kultury", "Śląskie Studia Polonistyczne" and "Tygodnik Powszechny". She has also translated texts by Michel Foucault, Rosi Braidotti, Sara Ahmed and Luce Irigaray. She defended her doctorate in humanities in the field of literary studies and gender studies at the University of Silesia and University of Oviedo.
---
Poznań Literary Award is granted in two categories: lifetime achievement (Adam Mickiewicz Award) and for authors under 35 years of age (Stanisław Barańczak Scholarship). This year's winner in the first category is poet Krystyna Miłobędzka. The results in the second category will be announced on 20 November 2020.