On 19 February we celebrate Polish Science Day. On this occasion, we have prepared a list of the most interesting lectures, which took place last October during the 5th Silesian Science Festival KATOWICE, and which can now be accessed and listened to on the ŚFN website under the "Brainary – library for the brain" tab.
We recommend ten lectures presented by Polish researchers and science communicators:
These are only some of the multimedia materials available in "Brainary – library for the brain". Other lectures recorded during the previous editions of the Silesian Science Festival KATOWICE will be successively added.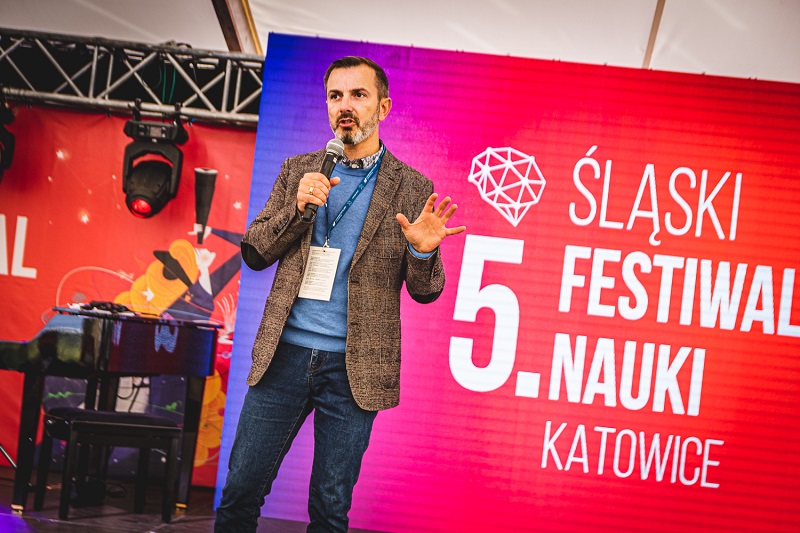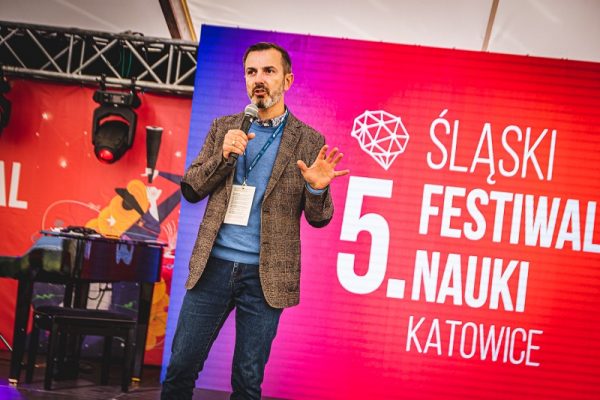 Tomasz Rożek, PhD, ŚFN ambassador. Photo by Tomasz Kiełkowski