Applications for the "Best Graduates 2021" competition are now open. As always, we are looking for exceptional graduates who have displayed outstanding academic, sports, or artistic achievements during their studies or who have worked for the benefit of the University of Silesia.
This time around final year students of 1st and 2nd cycle studies may apply for the competition on their own. The application form has also been changed – personalised questionnaires taking into account the specific character of each faculty and unit have been created. Additionally, representatives of the Open University and the School of Polish Language and Culture may also participate. You can submit applications until 12 September 2021 (application form).
The award ceremony will be held in November of this year. Winners of the competition will receive congratulatory letters and gifts. The ceremony programme also includes a knowledge quiz about the University of Silesia.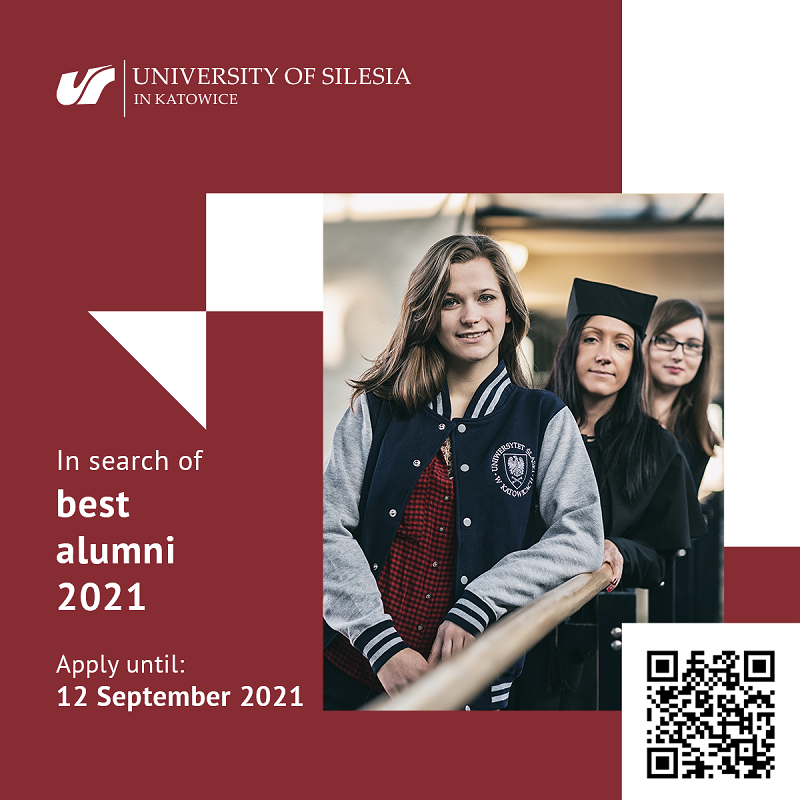 Graphics promoting the event