Arriving at the foundations of a joint European policy on research and multifaceted presence in polar areas is the main goal of the project entitled "Co-Ordinating and Co-Designing the European Polar Research Area (EU-PolarNet 2)", implemented as part of the Horizon 2020 programme. The initiative covers a joint action strategy, sustainable polar regions policy, expert scientific advice for European and national decision-making bodies, and popularisation of the conducted actions in society. The project will result in the establishment of the European Polar Coordination Office (EPCO) – an office coordinating the implementation of the European polar strategy.
This international project is headed by Nicole Biebow, PhD, from the Alfred Wegener Institute (AWI) in Germany. The initiative consortium involves 25 partners representing all EU member states and associated countries who have well-established polar programmes, including the University of Silesia in Katowice. The coordinator of the project in Poland is the Centre for Polar Studies functioning as part of the cooperation of the Faculty of Natural Sciences of the University of Silesia (leading unit), the Institute of Geophysics of the Polish Academy of Sciences in Warsaw, and Institute of Oceanology of the Polish Academy of Sciences in Sopot.
Recently as part of the project work, scientists developed two essential documents including the description of, among others, polar infrastructure, institution and organisation structure, means of funding research, and a description of international cooperation and strategy of polar activities for particular countries, including Poland. 
One of them is the "Catalogue of National Polar Programmes and Other Large-scale programmes" (download) – a crucial tool facilitating communication and supporting joint activities. The publication describes, among other things, different approaches of European countries towards polar policy. The second document is the "Directory of European Polar Research Funding Programme" (download) comprising the overview of the management, strategy, and procedures for funding polar research.
These publications aim to systematise diverse approaches of European countries to policy and strategy of polar research. The documents are complementary to one another and refer to prior publications of the EU-PolarNet 2 project.
Detailed information about the project is available at eu-polarnet.eu.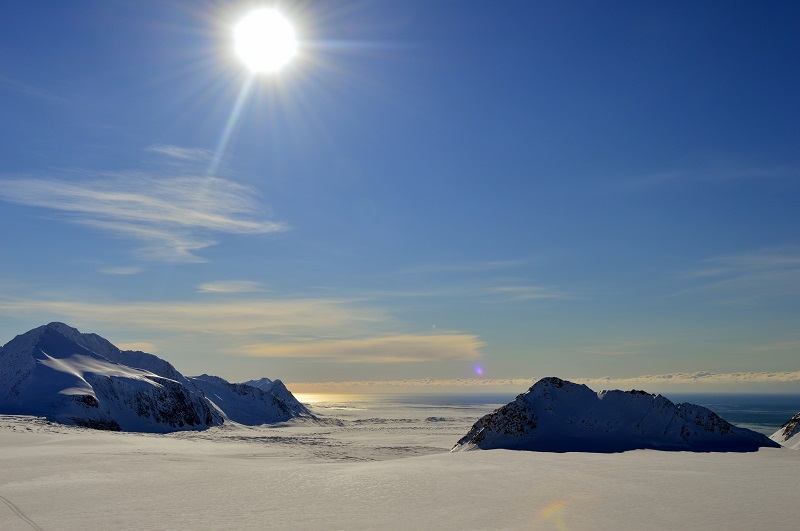 South Spitsbergen | photo from the archive of the Centre for Polar Studies