W Instytucie Matematyki Uniwersytetu Śląskiego (Katowice, ul. Bankowa 14) odbyła się uroczystość wręczenia dyplomów laureatom konkursu im. Marka Kuczmy. Tegoroczna czterdziesta pierwsza edycja konkursu rozpoczęła się w sobotę 26 listopada 2016 roku. W wydarzeniu udział wzięli prorektor ds. finansów i rozwoju dr hab. prof. UŚ Michał Daszykowski oraz prodziekan Wydziału Matematyki, Fizyki i Chemii dr hab. Tomasz Połacik.
Ogólnopolski konkurs im. Marka Kuczmy na najlepszą polską pracę z równań funkcyjnych i zagadnień pokrewnych organizowany jest nieprzerwanie od 1974 roku. Oceny prac opublikowanych z tego zakresu dokonuje trzynastoosobowe jury wybierane co dwa lata spośród specjalistów z całej Polski.
Laureatem pierwszej nagrody w konkursie im. Marka Kuczmy został Karol Baron, autor pracy "On additive involutions and Hamel bases". Drugą nagrodę otrzymali Michał Lewicki i Andrzej Olbryś za pracę "On non-symmetric t-convex functions", natomiast trzecia nagroda przyznana została ex aequo dwóm pracom, otrzymali ją Marek Cezary Zdun i Paweł Solarz – autorzy "Recent results on iteration theory: iteration groups and semigroups in the real case" oraz Wenmeng Zhang, Weinian Zhang i Witold Jarczyk – autorzy pracy "Sharp regularity of linearization for C 1,1 hyperbolic diffeomorphisms".
Szczegółowe informacje na temat konkursu można znaleźć na stronie: www.math.us.edu.pl/mkuczma.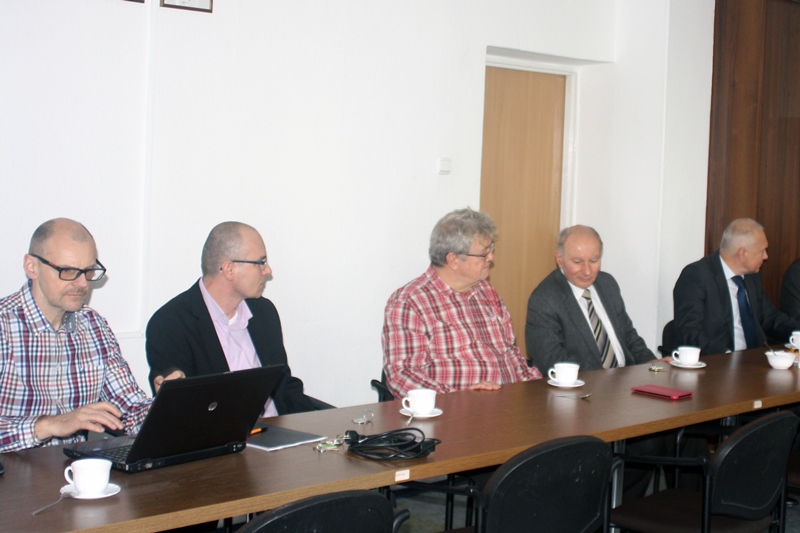 Fot. Ewa Kurzeja