Od 24 do 25 czerwca 2017 roku w Cieszynie odbywać się będzie Letnia Akademia Gier skierowana do osób zainteresowanych sztuką i grami niezależnymi. W programie wydarzenia zaplanowano m.in. tworzenie prototypów gier w międzynarodowych zespołach, wykłady i warsztaty prowadzone przez ekspertów związanych z rynkiem gier oraz ze sztuką, konkursy dla uczestników i liczne koncerty. Celem festiwalu jest promowanie działań artystycznych i naukowych związanych ze sztuką i grami niezależnymi.
Podczas Letniej Akademii Gier w Cieszynie odbywać się będą następujące inicjatywy:
LAG Arena – międzynarodowy konkurs dla uczniów szkół średnich na najlepsze koncepcje gier,
LAG Game Jam – międzynarodowe, pięciodniowe warsztaty dla osób studiujących na kierunkach i specjalnościach związanych z projektowaniem gier, a także najlepszych uczniów szkół średnich wyłonionych w konkursie LAG Arena,
LAG Edu – wykłady i warsztaty skierowane do szerokiego grona odbiorców zainteresowanych tą tematyką gier oraz sztuką,
LAG Festival –prezentacja gier niezależnych oraz wręczenie nagród,
LAG Music –koncerty realizowane w ramach części LAG Edu i LAG Festival,
LAGcon – "konwent fantasy", podczas którego będzie można zagrać w tradycyjne, analogowe gry, wysłuchać prelekcji, wziąć udział w konkursach, warsztatach, grach fabularnych i turnieju gier.

Letnia Akademia Gier jest częścią projektu "Festival of Art and Independent Games". Przedsięwzięcie realizowane przez Uniwersytet Śląski (lidera projektu), Uniwersytet w Ostrawie oraz Uniwersytet Świętych Cyryla i Metodego w Trnavie współfinansowane jest w ramach programu Unii Europejskiej "Kreatywna Europa" przy wsparciu merytorycznym Miasta Cieszyna. Projekt wspiera europejskie sektory kultury w zakresie działań międzynarodowych związanych z promowaniem tworzenia niezależnych gier artystycznych. Realizatorzy wspólnie dążą do stworzenia w Cieszynie centrum gier łączącego zarówno osoby pracujące w tej branży, jak również jej odbiorców.
Szczegółowe informacje oraz program festiwalu dostępne są na stronie: www.lagfestival.us.edu.pl.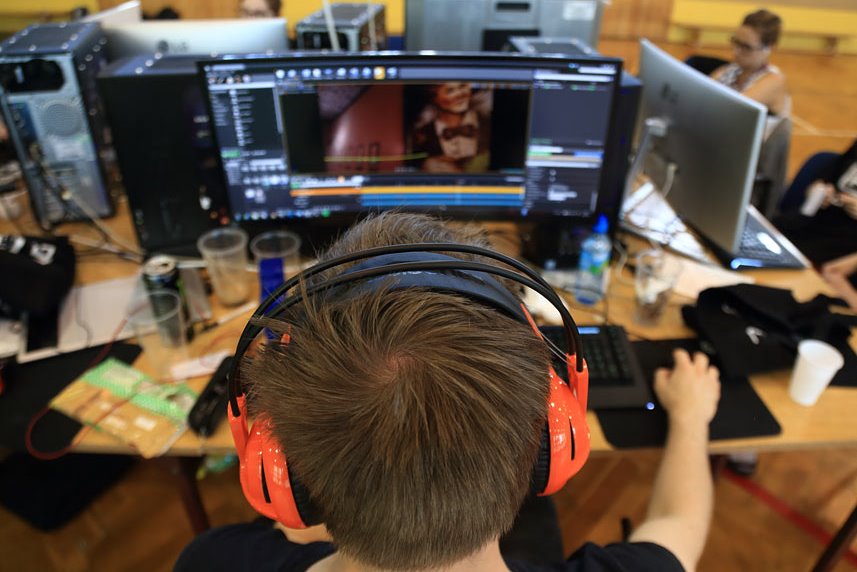 LAG Game Jam 2016
Fot. Materiały prasowe organizatorów