In 1995, Ajax Amsterdam won the Champions League having 8 academy players in their team. Today it is hard to imagine such a situation. Why is it so?
Krzysztof Łęcki, PhD, DLitt, Associate Professor, a sociologist from the Faculty of Social Sciences has examined the process of football shift from the epoch where a club was a community bringing together local society to the moment it becomes entrepreneurship, and often a global corporation. The effects of his research work are encapsulated in the book Stadiony świata (pomiędzy Gemeinschaft i Gesellschaft) he will talk about in the 18th episode of the Scientific Premiere Stage.
Wembley on each yard
In his childhood, Prof. Krzysztof Łęcki just like every Silesian boy had been spending his entire days playing football. Hundreds of matches often played on improvised local pitches called "Wembley" or "Maracana" were the base of the successes of such teams as Górnik Zabrze or Ruch Chorzów, which built their teams on players from the region. Many of them played for a club their entire career.
A symbolic end of this epoch was 1989. Poland has opened to the world and our footballers had the opportunity to seek their fortune in other countries, which formerly was on the borderline of a miracle. It was the beginning of the endless transfer movement that accelerated after Poland joined the European Union in 2004. Today, loyalty to the club is rare in the world of football, which is almost entirely dominated by money.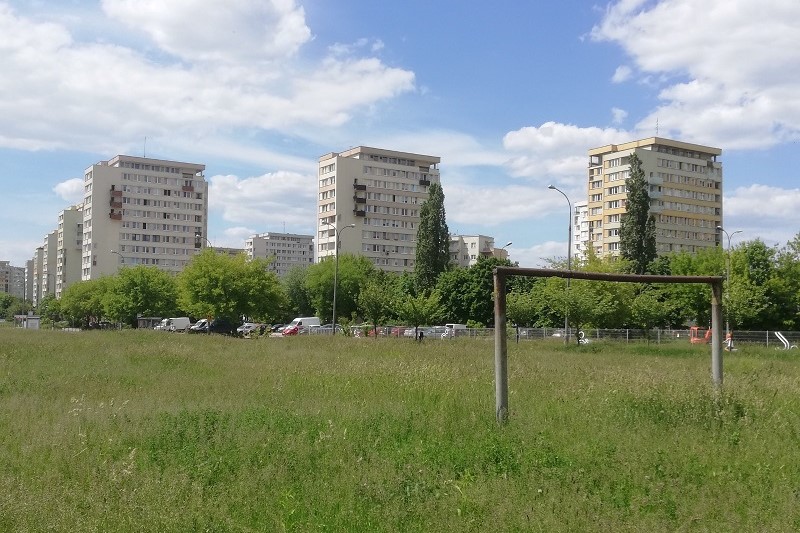 Photo by Tomasz Grząślewicz
Photo by Tomasz Grząślewicz
Trademarked goal celebration
The great advantage of the book by Prof. Krzysztof Łęcki is that its "empirical" part is based on utterances of former and current football players, which illustrate its shift from Gemeinschaft formula to the Gesellschaft, from a club promoting youth from a district, city or region to entrepreneurship operating over the entire world and employing people from distant places.
As long as former academy players from a district were proud of the fact they can represent their beloved club and for winning national championship received a glass or material for new clothes, nowadays, football is dominated by "vagabonds" searching for a better "pasture", as written by Zygmunt Bauman. Top players earn several hundred thousand pounds per month and even a seemingly spontaneous reaction can be commercialised: a few years ago Krzysztof Piątek, Poland forward, trademarked his characteristic goal celebration.
Ball under the flag
As for national teams, the author of Stadiony Świata devoted to them a separate chapter covering the topics of identity, double citizenship, or international conflicts transferred onto the pitch and the stands. Famous manager Bill Shankly has said that football is much more important than a matter of life and death. And although we are all busy with more urgent issues related to war and refugee crisis, we will surely touch on the subject of politics and sanctions imposed on Russia. Eventually, we will meet on the day when Poland was to play in World Cup play-offs against Russia…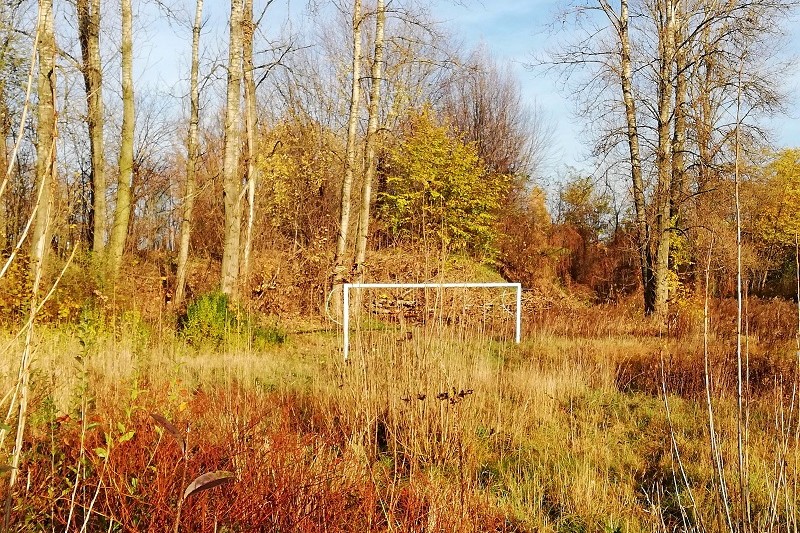 Photo by Tomasz Grząślewicz
Straight from the Witches Cauldron
On Thursday 7 April 2022 at 6.00 p.m., we will talk with Prof. Krzysztof Łęcki about football, football players, clubs, stadiums, and fans. The meeting will be broadcast live from the magical space of Stadion Śląski, the famous "Witches Cauldron" where Poland national team coached by Kazimierz Górski won against England and the Netherlands, and Górnik Zabrze played their legendary match against AS Roma.
The meeting will be hosted by Jarosław Juszkiewicz, a journalist, science communicator, and former goalkeeper of Silesian yard teams.
The event will be translated into Polish sign language.