The Centre for Nordic and Old English Studies is organising a meeting with Carina Damm. The lecture will be dedicated to polygamy and common-law marriage as tools in the matrimonial policy of Scandinavian elites in the age of Vikings. As indicated by the examples recorded in Scandinavian sagas, both tools proved to be useful in creating political alliances and maintaining the social status of rulers. The importance of both practices is well illustrated e.g. by the Slavic-Scandinavian dynastic relations in the 10th and 11th centuries, which will be discussed during the lecture.
Carina Damm is a doctoral student at the Institute of History and Culture of Eastern Europe at the Leipzig University and Friedrich-Christian Lesser Foundation scholarship holder, who is currently working on a doctoral dissertation dedicated to the literary image of Slavs in medieval Scandinavian literature.
The meeting will be held on MS Teams platform. In order to take part, please send a message to: cbns@us.edu.pl. Before the lecture you will receive a link to the meeting.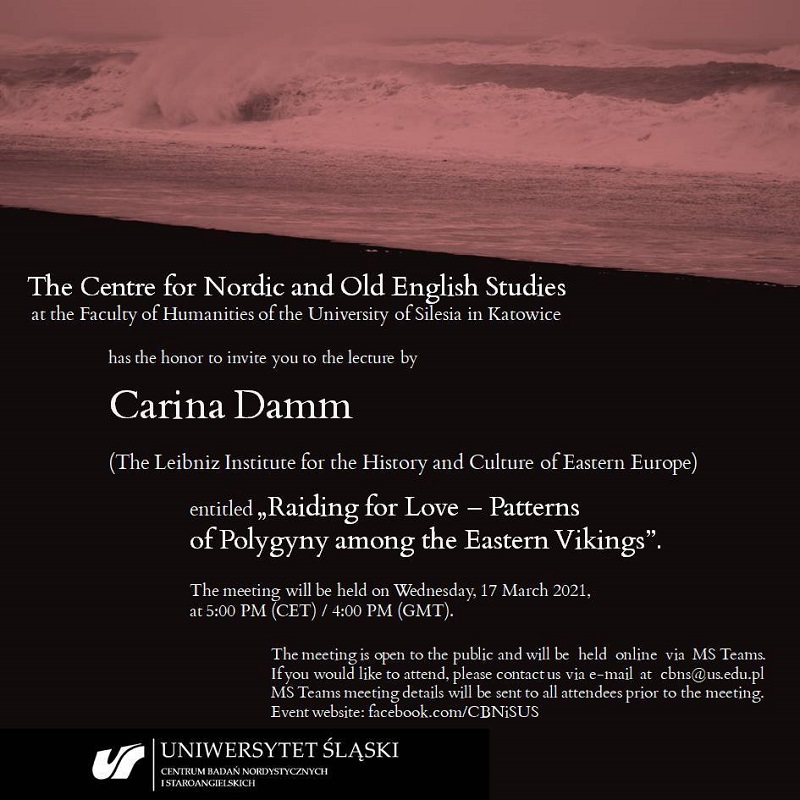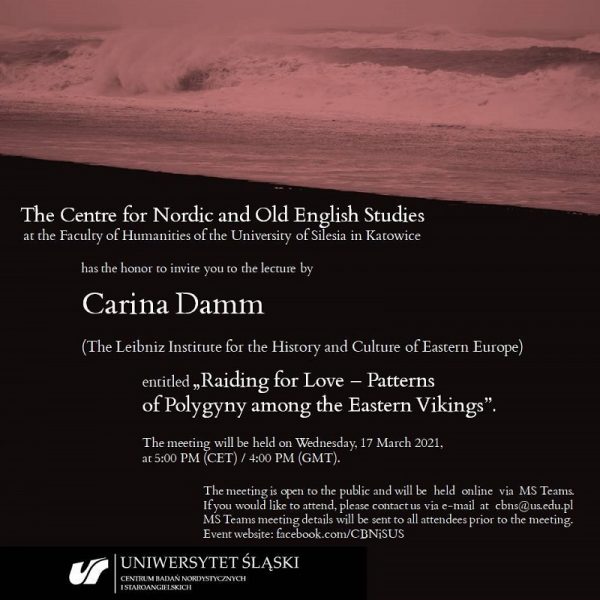 Graphic image promoting the meeting with Carina Damm