On 9 June 2021, The Centre for Nordic and Old English Studies organises a meeting with Ryder Patzuk-Russel, PhD (the University of Iceland), the author of the recently published book Development of Education in Medieval Iceland (DeGruyter 2021). The meeting will be an opportunity to talk with the author about his research on education in medieval Iceland and its significance for the studies on Old Norse culture.
The meeting will be held at 5 p.m. via the Zoom platform: https://eu01web.zoom.us/j/63318332333.
Ryder Patzuk Russell, PhD, is an expert in medieval studies dealing with the intellectual, social, and religious development in medieval Iceland. In 2017, he received a PhD at the University of Birmingham. Currently, he is carrying out research on commemorating the dead in late medieval Iceland.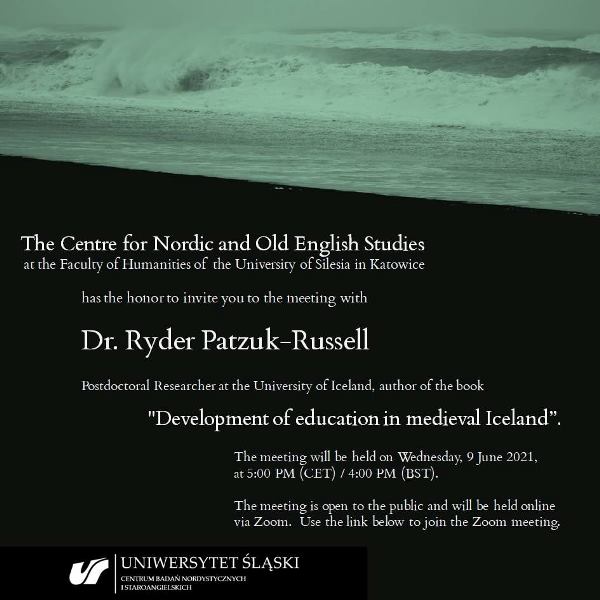 The graphics promoting the meeting.