Wzmocnienie międzynarodowej współpracy i wymiany akademickiej pomiędzy polskimi i chińskimi uczelniami to główne cele polsko-chińskiego konsorcjum uniwersyteckiego. W jego skład wejdą 23 szkoły wyższe z obu krajów, w tym Uniwersytet Śląski.
List intencyjny w tej sprawie podpisany został 21 marca 2017 roku na Politechnice Pekińskiej (Beijing University of Technology), ze strony naszej uczeni dokument sygnował prorektor ds. kształcenia i studentów prof. dr hab. Ryszard Koziołek.
Konsorcjum ma się przyczynić przede wszystkim do intensyfikacji współpracy akademickiej pomiędzy Chinami a krajami Środkowej i Wschodniej Europy w ramach inicjatywy Nowego Jedwabnego Szlaku (Belt and Road Initiative). Pomysłodawcami utworzenia konsorcjum były takie uczelnie, jak: Beijing University of Technology, Chongqing Jiaotong University i Politechnika Opolska.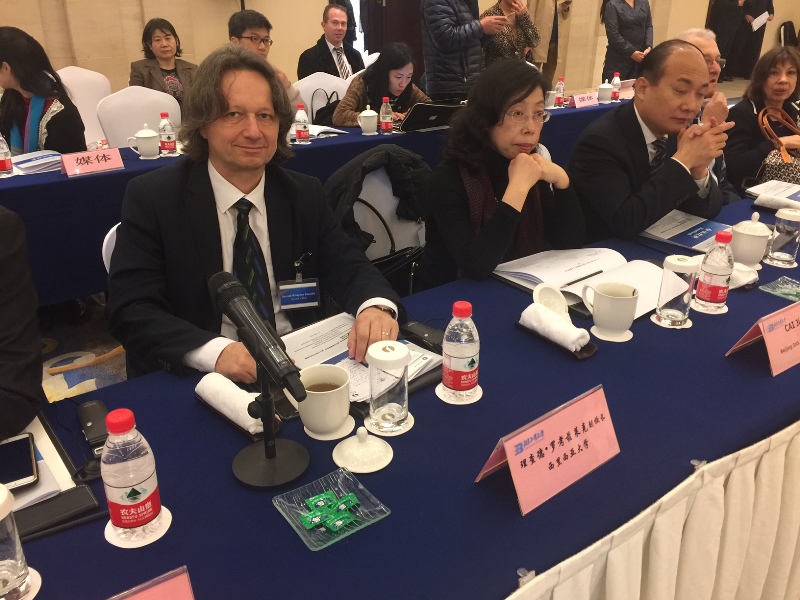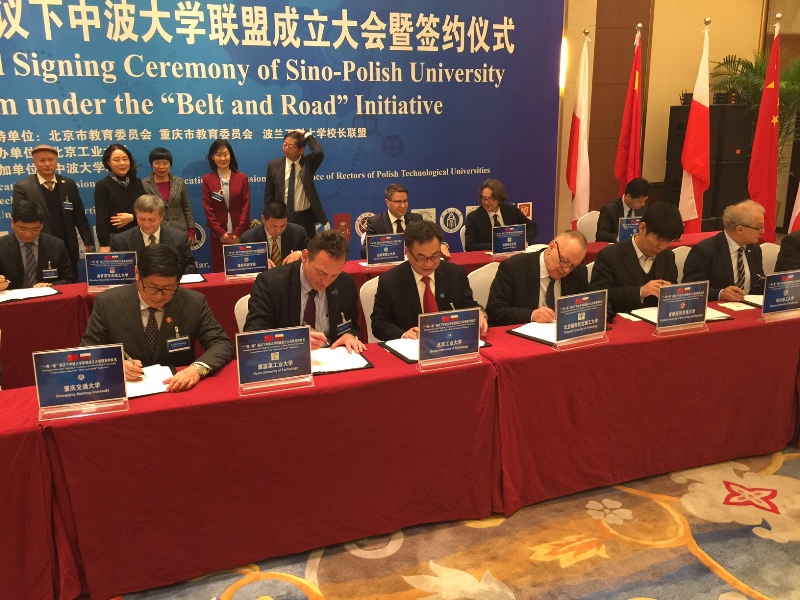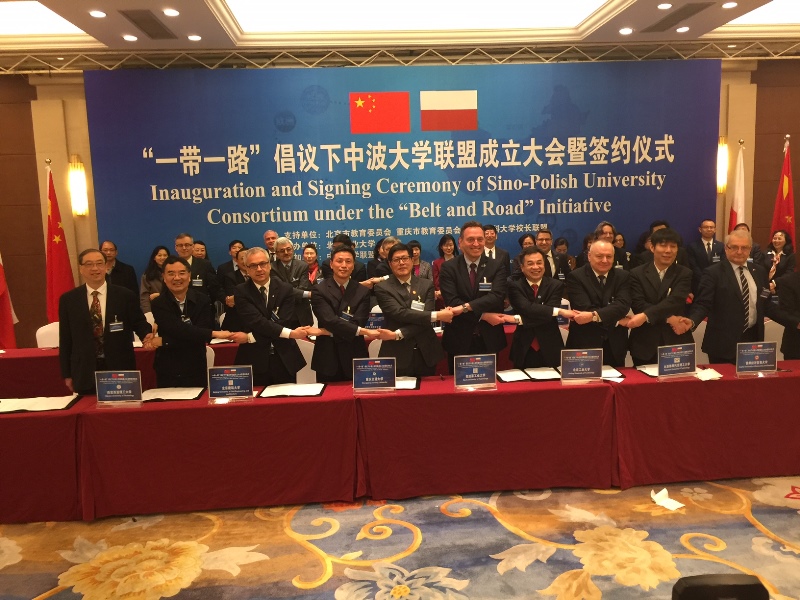 Fot. Politechnika Opolska
List intencyjny podpisany został podczas wizyty delegacji polskich uczelni w Chinach. Pobyt trwający od 20 do 24 marca jest kolejnym etapem rozwoju współpracy edukacyjnej i realizacji międzynarodowych projektów. Do Chin udali się przedstawiciele polskich uczelni, m.in. Uniwersytetu Śląskiego w Katowicach, Politechniki Śląskiej, Politechniki Opolskiej, Politechniki Wrocławskiej i Politechniki Łódzkiej. Uniwersytet Śląski reprezentują prorektor ds. studentów i kształcenia prof. dr hab. Ryszard Koziołek oraz dr Agnieszka Tambor z Wydziału Filologicznego.
Dla przedstawicieli UŚ wizyta jest również okazją do omówienia wspólnych przedsięwzięć, w tym możliwości utworzenia Klasy Konfucjańskiej w naszej uczelni czy zaprezentowania na forum Hanbanu (instytucji chińskiego Ministerstwa Edukacji) realizowanych projektów polsko-chińskich.