W piątek 14 września 2018 roku w Śląskim Międzyuczelnianym Centrum Edukacji i Badań Interdyscyplinarnych w Chorzowie odbyła się VII Ogólnopolska Konferencja Naukowa pt. "Pomiędzy Naukami" organizowana przez Wydziałową Radę Samorządu Doktoranckiego Wydziału Matematyki, Fizyki i Chemii UŚ.
Spotkanie skierowane do studentów, doktorantów oraz młodych naukowców, których badania związane są z dziedzinami nauk matematyczno-przyrodniczych, miało umożliwić im prezentację wyników prac własnych, wymianę doświadczeń oraz zachęcić do kontynuowania kariery naukowej.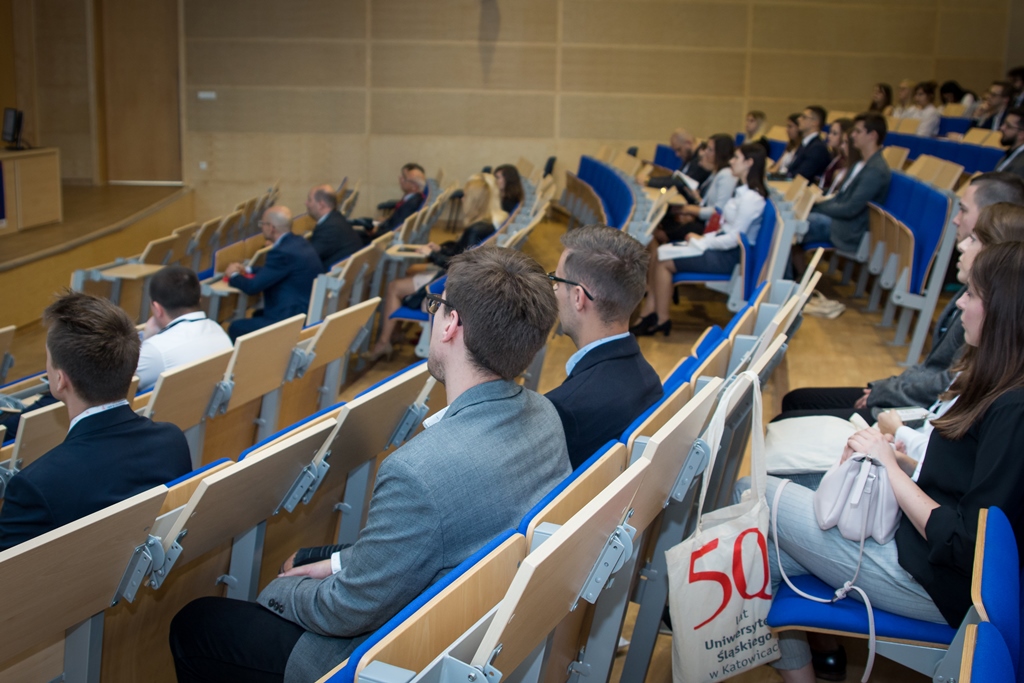 Uczestnicy konferencji dla młodych naukowców. Fot. Sekcja Prasowa UŚ
W otwarciu konferencji udział wziął prorektor ds. finansów i rozwoju prof. dr hab. Michał Daszykowski.
Program spotkania obejmował prezentacje w sekcjach, sesję posterową oraz trzy wykłady plenarne. Zagadnienia związane z "Luminogennymi i fluorogennymi próbnikami do detekcji reaktywnych form tlenu i azotu" przedstawił dr hab. prof. PŁ Radosław Podsiadły z Politechniki Łódzkiej, temat "Application of HPLC in study of the resistance od helminths" omówił dr Vladimír Kubíček z Uniwersytetu Karola w Pradze, natomiast wystąpienie dr. Arkadiusza Bubaka z Zakładu Fizyki Jądrowej i Jej Zastosowań Uniwersytetu Śląskiego dotyczyło "Siły atomu".
Program konferencji dostępny jest na stronie: www.pomiedzynaukami.us.edu.pl.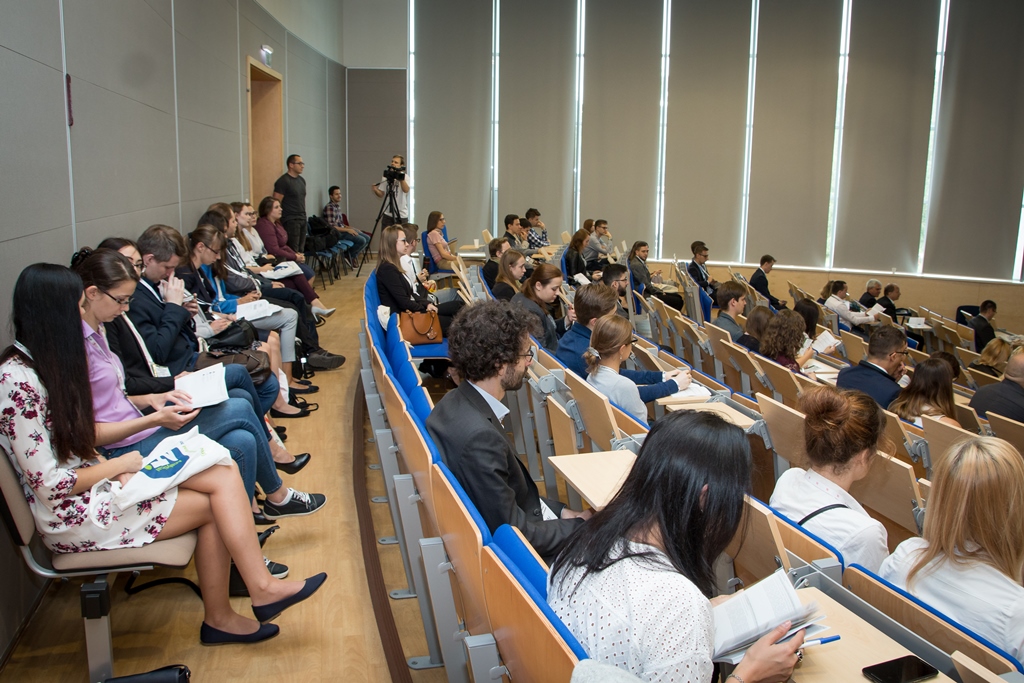 Uczestnicy konferencji. Fot. Sekcja Prasowa UŚ