The recurring event "Śniadanie na trawie" (Breakfast on the Grass)  organised by the Silesia Park in Chorzów will feature the Silesian Science Festival KATOWICE (ŚFN).
A special mobile zone will be available for visitors on Saturday 24 July 2021 between 10 a.m. and 4 p.m. in the Rosarium (Rose Garden) in Silesia Park. ŚFN exhibitors will prepare exhibition stands. There will also be an opportunity to participate in various meetings with scientists. A space to relax in will be made available to visitors.
More details and up-to-date information can be found on the website of the Silesian Science Festival KATOWICE and on the event's page on Facebook, which we invite you to join.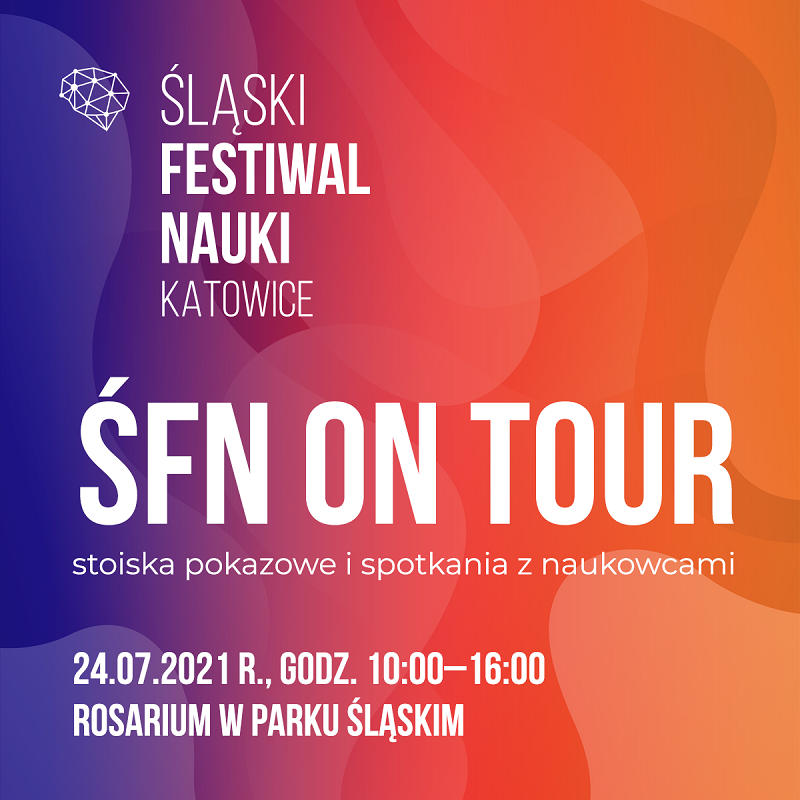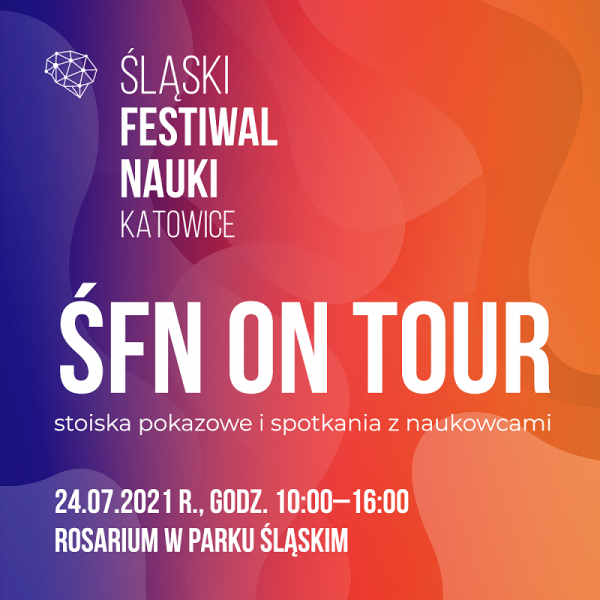 Artwork promoting the event