8 listopada 2016 roku w Śląskim Międzyuczelnianym Centrum Edukacji i Badań Interdyscyplinarnych w Chorzowie gościł dr Tomasz Rożek, nagrany został również nowy odcinek jego autorskiego programu "Sonda 2" – emitowanego w TVP2 programu popularnonaukowego, będącego swego rodzaju powrotem do kultowej serii telewizyjnej lat 70. prowadzonej przez redaktorów Zdzisława Kamińskiego i Andrzeja Kurka, który ma stać się punktem odniesienia do podróży po świecie nauki i współczesnej techniki.
Najnowszy odcinek będzie poświęcony znalezionym na Górnym Śląsku kościom notozaura i tanystrofa.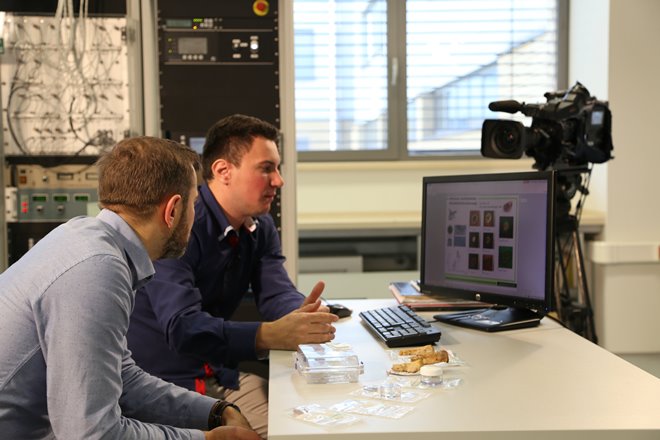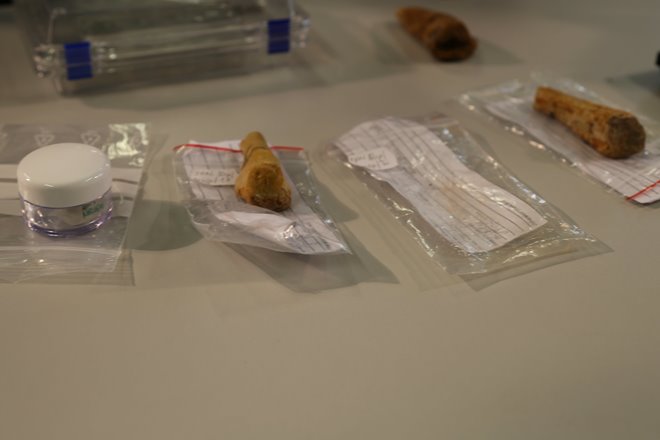 Część nagrania wykonana została w laboratorium Śląskiego Międzyuczelnianego Centrum Edukacji i Badań Interdyscyplinarnych w Chorzowie, natomiast dalsza część w kamieniołomie w Żyglinie – dzielnicy Miasteczka Śląskiego. Więcej informacji na temat badań szczątki gadów żyjących w środowiskowym triasie można znaleźć w artykule "Skamieniałe naczynia krwionośne" opublikowanym w "Gazecie Uniwersyteckiej UŚ".
Dr Tomasz Rożek – fizyk, dziennikarz naukowy, kierownik działu naukowego w tygodniku "Gość Niedzielny", kierownik stowarzyszenia Śląska Kawiarnia Naukowa, autor książek: "Nauka – po prostu. Wywiady z wybitnymi" (2011), "Nauka – to lubię. Od ziarnka piasku do gwiazd" (2012), "Kosmos" (2014) i "Człowiek" (2015) i pop-naukowego vbloga "Nauka. To lubię", a także facebookowego fanpage'a "Nauka. To lubię", współpracował m.in. z "Wiedzą i Życiem", magazynem "National Geographic", "Gazetą Wyborczą", "Rzeczpospolitą".
---
Fot. Martyna Kowalska