On 15 September 2022, University of Silesia signed a cooperation agreement with Sopra Steria Polska sp. z o.o. – the Polish branch of the Sopra Steria company.
On the part of the University, the document was signed by Katarzyna Trynda, PhD, Associate Professor – Vice-Rector for Education and Students, while the company was represented by Katarzyna Zaręba – Director of Business Development.
The cooperation will include implementation of joint regional projects, organization of internships for University students as well as organization and promotion of events aimed at the academic community of the University of Silesia.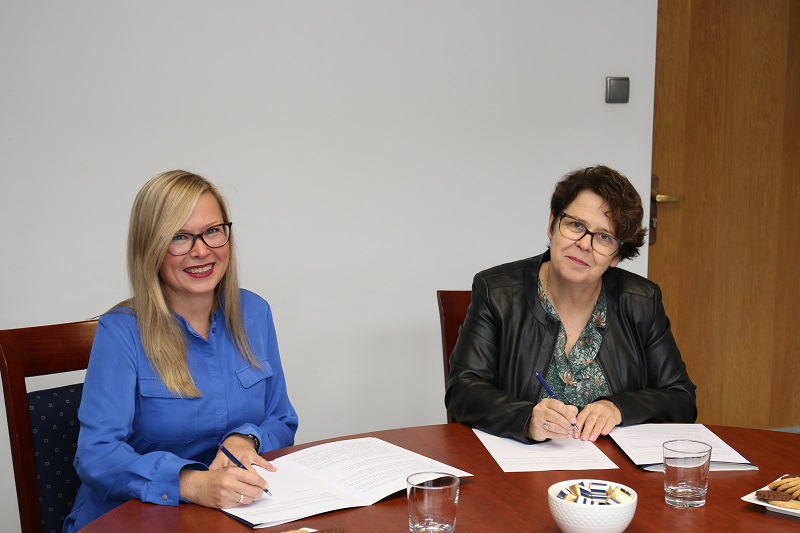 Signing the agreement | Photo by Olimpia Orządała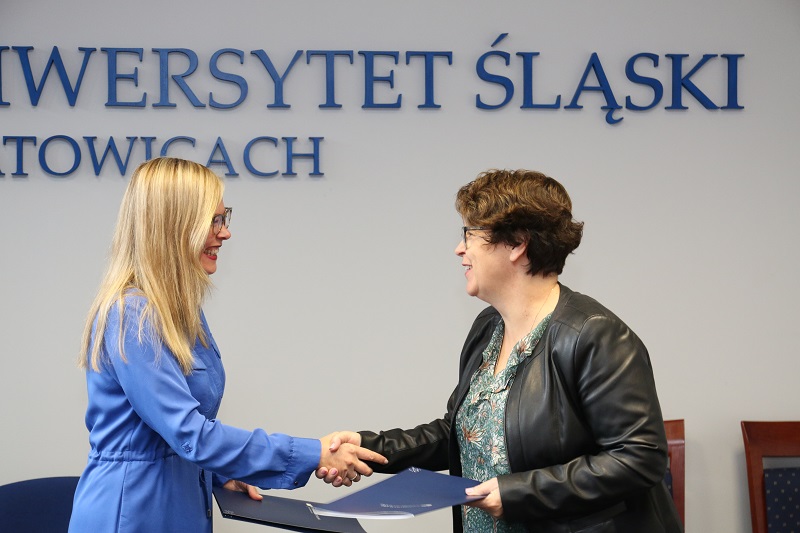 From the left: Katarzyna Zaręba and Katarzyna Trynda, PhD, Associate Professor | Photo by Olimpia Orządała