21 i 22 maja 2019 roku w Centrum Kongresowym ICE w Krakowie odbywała się czwarta edycja międzynarodowego kongresu Impact poświęconego trendom technologicznym w innowacyjnych branżach oraz wyzwaniom nowoczesnej gospodarki. Wydarzeniem towarzyszącym konferencji było trwające od 20 do 23 maja święto kreatywności i innowacji – Cracow Tech Week, którego celem jest przybliżanie i wspieranie przełomowych pomysłów z całego świata.
W targach udział wzięli reprezentanci: środowiska akademickiego, czołowych instytucji publicznych i prywatnych oraz start-upów. Obecni byli również przedstawiciele Uniwersytetu Śląskiego – pracownicy Biura Współpracy z Gospodarką oraz naukowcy z Instytutu Informatyki UŚ – dr Paweł Janik, dr Małgorzata Janik oraz mgr inż. Michał Pielka, którzy zaprezentowali innowacyjne wynalazki z dziedziny inżynierii biomedycznej, a także ofertę uczelni w zakresie nowoczesnych badań cechujących się wysokim potencjałem komercjalizacyjnym.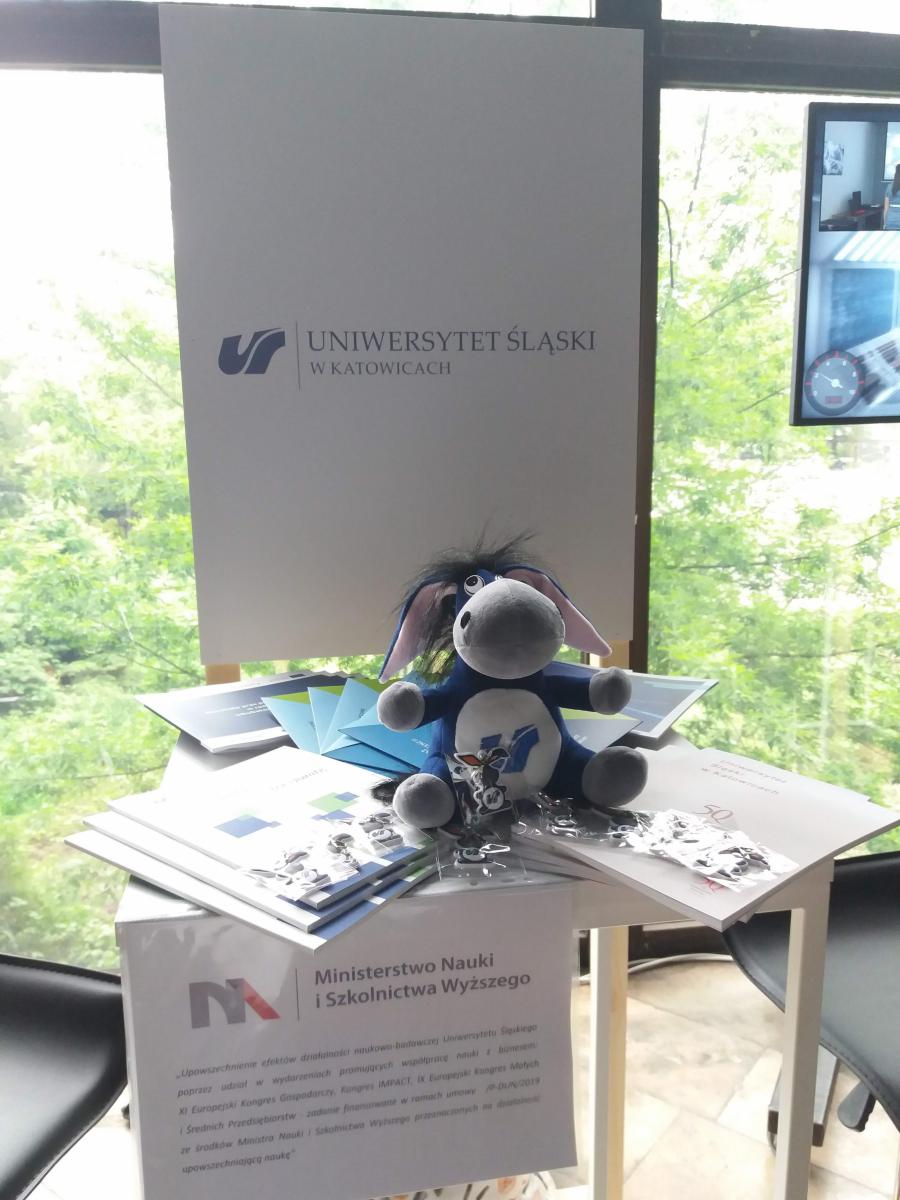 Fot. Paulina Cyganik
Podczas wydarzenia Uniwersytet Śląski zaprezentował:
Prototyp gry rehabilitacyjnej z wykorzystaniem środowiska wirtualnego lub rozszerzonego, bazujący na inercyjnym systemie do akwizycji ruchu, który pozwala na interakcję z wyświetlanym obrazem. System umożliwia monitorowanie i realizowanie procesu rehabilitacji w dowolnym miejscu, w przeciwieństwie do stacjonarnych systemów bazujących na kamerach.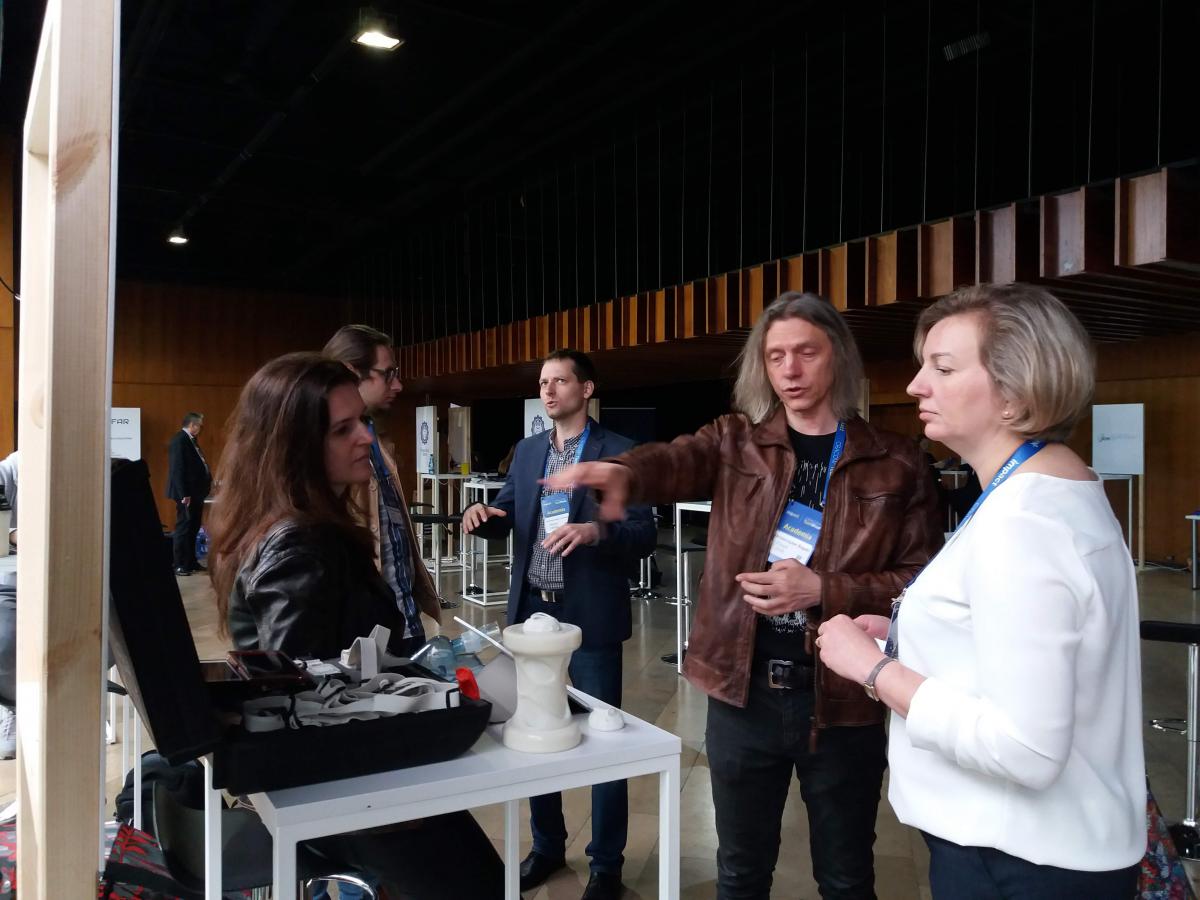 Fot. Paulina Cyganik
System monitorowania oddechu i wspomagania rehabilitacji dróg oddechowych, który umożliwia efektywniejsze przyswajanie przez pacjentów leków, zwłaszcza w postaci aerozoli. System ma zastosowanie domowe oraz kliniczne i może współpracować z wieloma typami inhalatorów. Rozwiązanie może być wykorzystywane w procesie leczenia licznych schorzeń układu oddechowego o różnej genezie: w udrażnianiu dróg oddechowych przy katarze, nieżytach czy zapaleniach, a także leczeniu przewlekłych schorzeń dróg oddechowych (takich, jak: astma, przewlekła obturacyjna choroba płuc). System składa się z zaawansowanej technologicznie części sensorowej oraz oprogramowania mobilnego. Główna grupa docelowa to najmłodsi pacjenci, którzy podczas inhalacji mogą korzystać z gry na urządzeniach mobilnych np. smartfonach czy tabletach.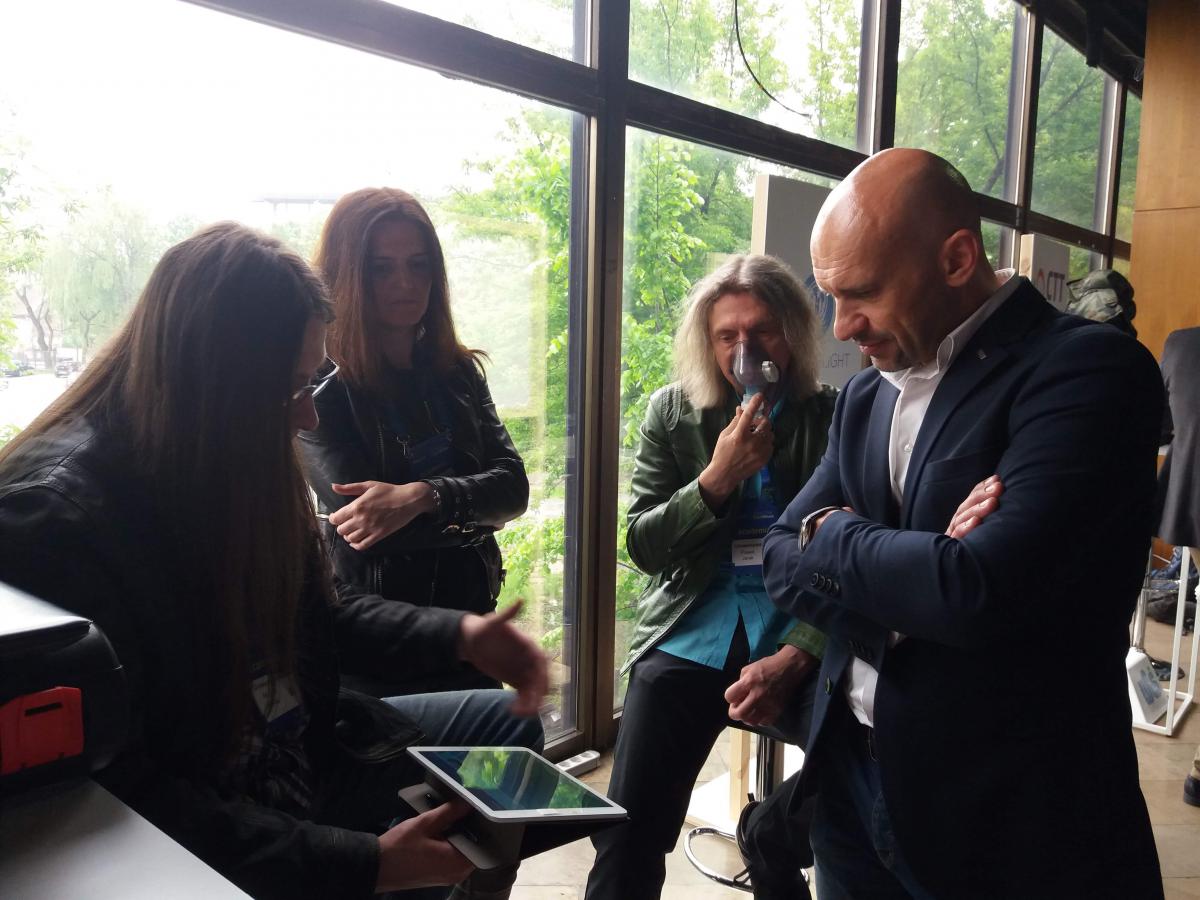 Fot. Paulina Cyganik
System monitorowania oddechu, pulsu oraz pozycji ciała podczas snu z wykorzystaniem urządzeń mobilnych to rozwiązanie o nieznanej w skali światowej funkcjonalności i zaawansowaniu technologicznym zarówno w obszarze ICT, jak i technologii mobilnych. Służy m.in. kontroli czynności życiowych noworodków – monitor zapobiega tzw. śmierci łóżeczkowej na skutek bezdechu, uruchamiając alarm w sytuacji braku czynności oddechowych. System zaprojektowany został pod kątem możliwości monitorowania wielu osób jednocześnie. Rozwiązanie umożliwia także precyzyjne monitorowanie czynności życiowych i aktywności ruchowej podczas snu.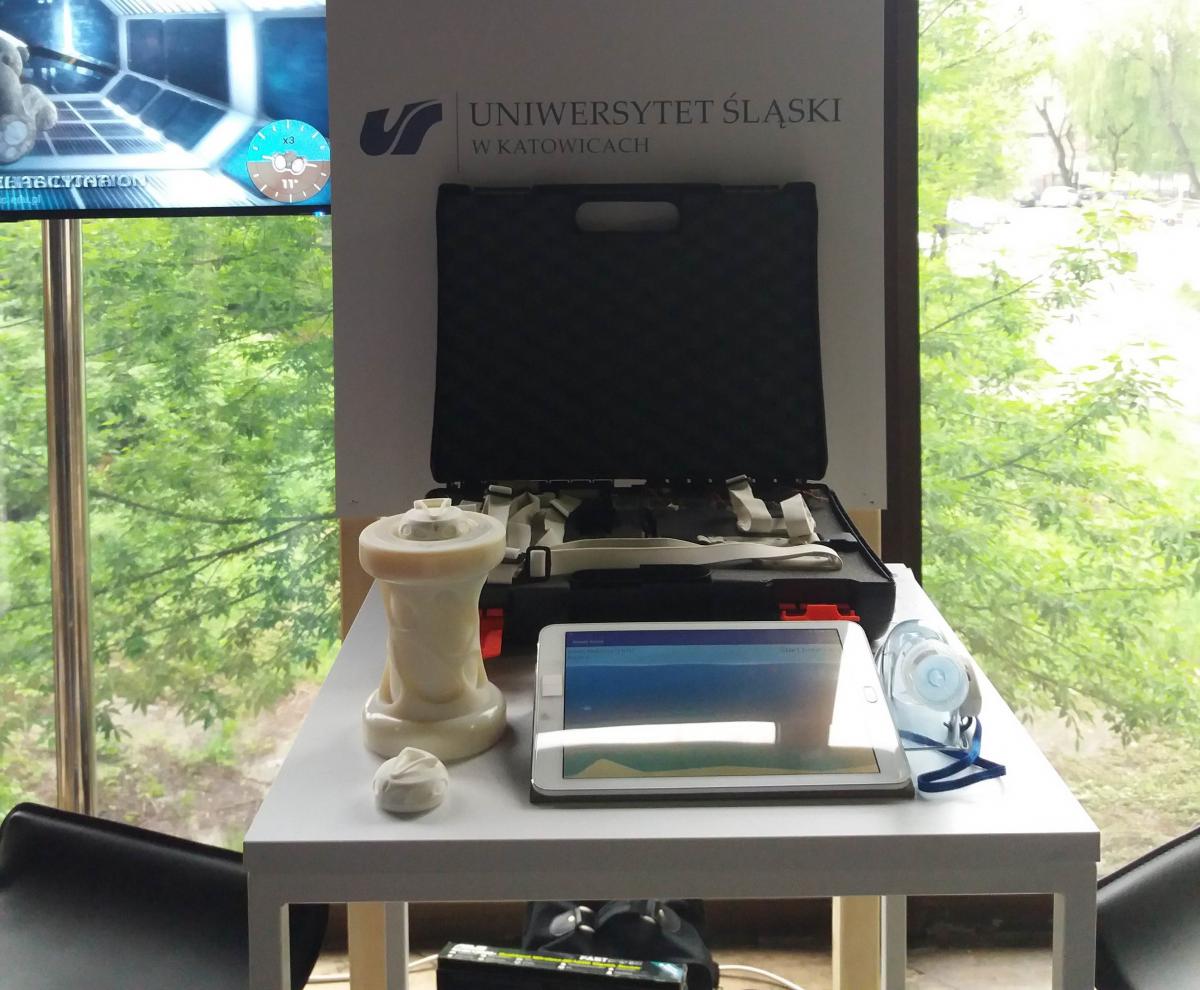 Fot. Paulina Cyganik