Maskbook to artystyczny międzynarodowy projekt realizowany podczas każdego szczytu klimatycznego. Przedsięwzięcie, którego inicjatorem jest Art of change 21, stanowi twórczą odpowiedź na wyzwania dotyczące środowiska naturalnego, takie jak: odpady, zanieczyszczenie powietrza czy zmiany klimatyczne. Projekt ma za zadanie angażowanie lokalnych społeczności.
Po raz pierwszy wystawę Maskbook zorganizowano w 2015 roku podczas COP21. Towarzyszy również obecnemu szczytowi klimatycznemu ONZ, a tegoroczne maski przedstawiają lokalne problemy Śląska.
Ekspozycja prezentująca maski stworzone przez mieszkańców Katowic dostępna jest w trzech lokalizacjach: w rektoracie Uniwersytetu Śląskiego, na Wydziale Prawa i Administracji UŚ oraz w klubie Kato.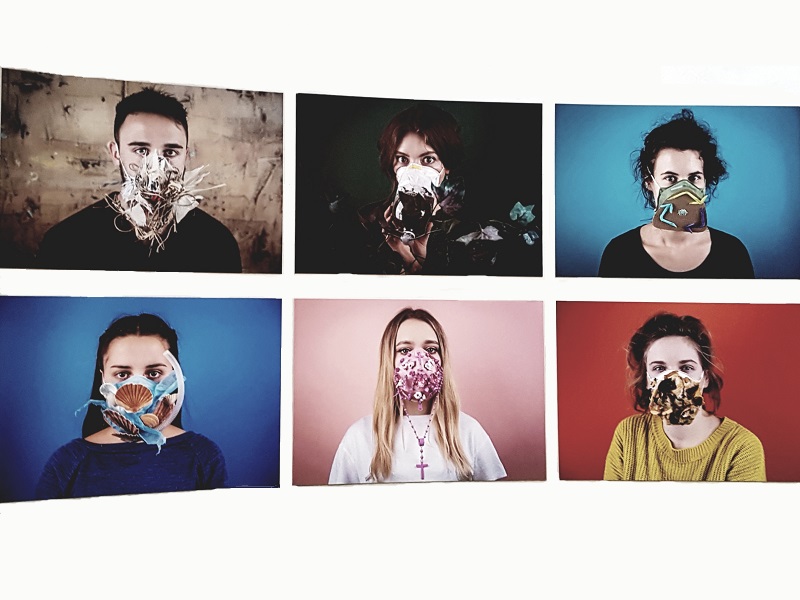 Wystawa Maskbook. Fot. Sekcja Prasowa UŚ