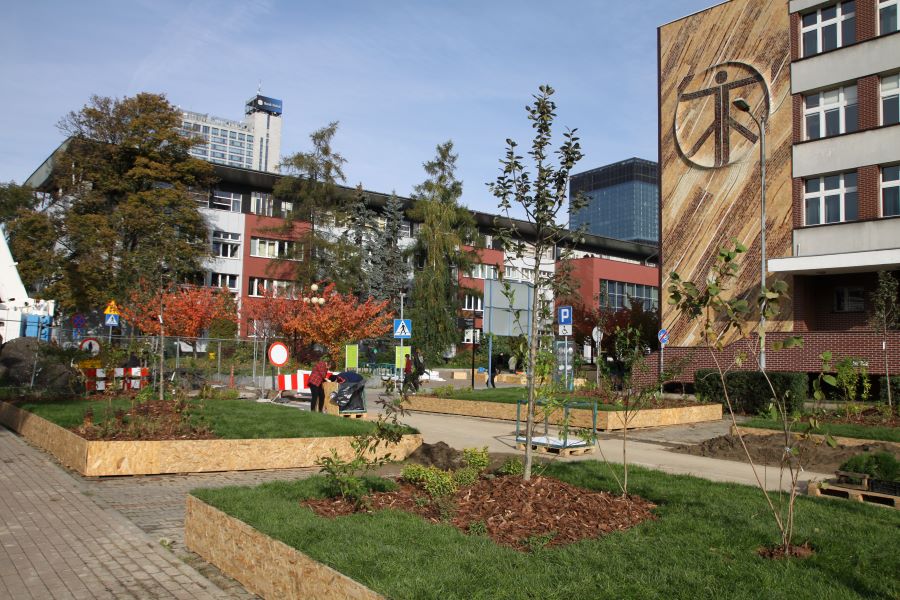 'Rawa Laboratory' Project | Photo by Katarzyna Stołpiec
The Society of Polish Town Planners organises the 17th edition of the competition for the best-developed public space in Poland. After analysing the applications in the first stage, the Main Board of the Society of Polish Town Planners qualified for the second stage of the competition and nominated 44 public spaces from all over Poland. One of them is a prototyping project called 'Rawa Laboratory.'
It is a great honour for partner universities of the Academic Consortium Katowice City of Science implementing the project in collaboration with the Metropolis GZM and the City of Katowice. Based on a few principles, we strive to prepare a concept of transforming the downtown part of the Rawa valley in Katowice and the campus's public spaces into a river park.
We want to make science a paramount basis for design – science open to a human living in a city. Thus, we create solutions for new academic facilities and public spaces so that their indoors and outdoors feature open-to-the-public laboratories, classrooms or areas for lectures, seminars and discussions; all this will compose the Network Science Centre – a new image of science communication. The project is to create a harmonious environment promoting and benefiting interaction and cooperation between students, scientific employees and the local community.
The competition's second stage deadline is 15 September 2023. The Jury will have its meeting by 31 September 2023.
More information is available on the website.