The Silesian Water Centre (ŚCW) of the University of Silesia received a medal from the Polish Chamber of Ecology for its contribution to sustainable development in 2022. The distinction was presented on 11 May 2023 in Katowice during the conference entitled 'Waste management with regard to thermal transformation and challenges in municipal waste'. Damian Absalon, PhD, DSc, Assoc. Prof., Deputy Director of the Silesian Water Centre collected the medal.
The ŚCW is involved in, among other things, assessing water quality, taking bathymetric measurements of water bodies and carrying out water body monitoring, and developing restoration programmes for contaminated areas. Within the last few years, the Centre participated in research trips on the Vistula and Oder rivers.
Polish Ecology Chamber's medals are awarded to individuals, public institutions, local government bodies, entrepreneurs and social and professional organisations which contribute to improving the natural environment.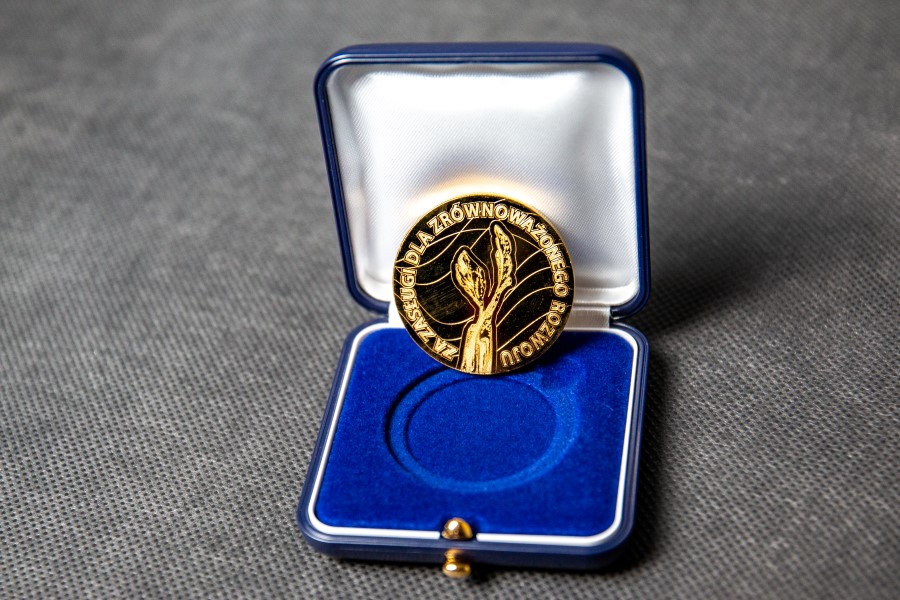 Medal of the Polish Ecology Chamber for the USil Silesian Water Centre | Photo by Matylda Klos