The Chancellery of the Prime Minister is organising the "My Internet of the Future" competition, aimed at 18-28 year olds, as part of the UN Digital Summit – Internet Governance Forum 2021. Applications will be accepted until 8 October 2021. The prize pool is PLN 78,000. The results will be announced on 27 October.
Express your opinion
What will the internet of the future look like? Will it be a friendly and safe place? Will its development contribute to building relationships between people or to further polarisation? The participants of the competition will be looking for answers to these questions. Works, which can be submitted in three categories: poster, film, and essay, should contain their own vision of the future of the digital world – in which direction it is likely to develop, and which aspects of this development are the most important.
UN Digital Summit in Poland
The "My Internet of the Future" competition is an initiative organised as part of the UN Digital Summit – IGF2021, and will take place from 6 December to 10 December 2021 at the International Congress Centre in Katowice.
IGF2021 is the most important international conference in recent years, during which key decisions will be made in relation to internet governance and the directions of its further development. The most prominent authorities in the field of digital transformation, new technologies, and internet management will voice their opinions. The event is open to everyone. The participation is free of charge.
During this year's UN Digital Summit, the experiences and opinions of young internet users will be of particular importance. For them, the web is a natural space to operate in and a place where more and more areas of their daily lives are moving to.
Detailed information about the competition is available at www.gov.pl and on Facebook.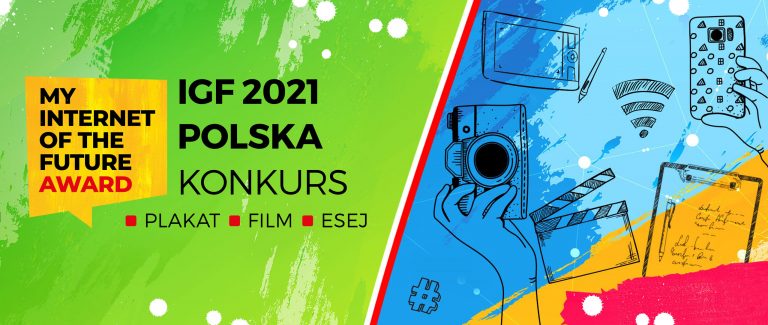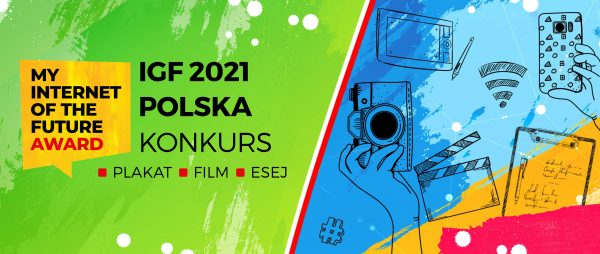 Artwork promoting the "My Internet of the Future" competition