Traditionally, towards the end of the year the University of Silesia selected the best graduates in 2020. The distinguished individuals have been chosen by particular faculties. The graduates were awarded, among other things, for scientific or artistic achievements, social activities, and high grade average during the whole period of studies.
In the previous years, the University of Silesia would organise a special event for the best graduates, during which the diplomas were awarded. In 2020, due to the pandemic, such form of meeting was not possible, so it was necessary to change the concept. The form of direct communication was chosen, and the diplomas were awarded during visits in graduates' houses.
Giga Gogosashvili, Coordinator for Alumni Relations, visited the distinguished individuals in person, and handed them over diplomas and personalised gifts with congratulation letter from Prof. Ryszard Koziołek, Rector of the University of Silesia. The gift set also included a reference letter in which the Rector recommends the awarded graduates as representatives of the academic community. The recommendation letters emphasize the expert knowledge and high competencies gained by the graduates during studies.
During the visit, a new concept of cooperation with graduates was presented. The graduates were also invited to further cooperation with the University of Silesia. The participants discussed the activities of Candidates and Alumni Office, which has been responsible for establishing and maintaining relations with graduates of the University of Silesia since the new term.
The following 22 individuals from all faculties of the University of Silesia were included among the best:
Graduates of the Faculty of Humanities:
Agnieszka Jedziniak,
Paweł Kruglik,
Maria Łynnik,
Maciej Mazur,
Magdalena Płotała.
Graduates of the Faculty of Natural Sciences:
Aleksandra Dylong,
Natalia Janczewska,
Małgorzata Bożena Kapcia,
Anna Nowacka.
Graduates of the Faculty of Social Sciences:
Graudates of the Faculty of Science and Technology:
Angelika Mieszczanin,
Mateusz Jan Pieszczek.
Graduates of the Faculty of Law and Administration:
Klaudia Raczek,
Jakub Wyczik,
Jakub Zamojski.
Graduates of the Faculty of Arts and Educational Science:
Klaudia Ejchorst,
Marta Husarek,
Agata Pokładnik.
Graduates of the Faculty of Theology:
Olga Bagińska,
Anna Cieplik,
Marta Woźniakowska.
Graduate of the Krzysztof Kieślowski Film School: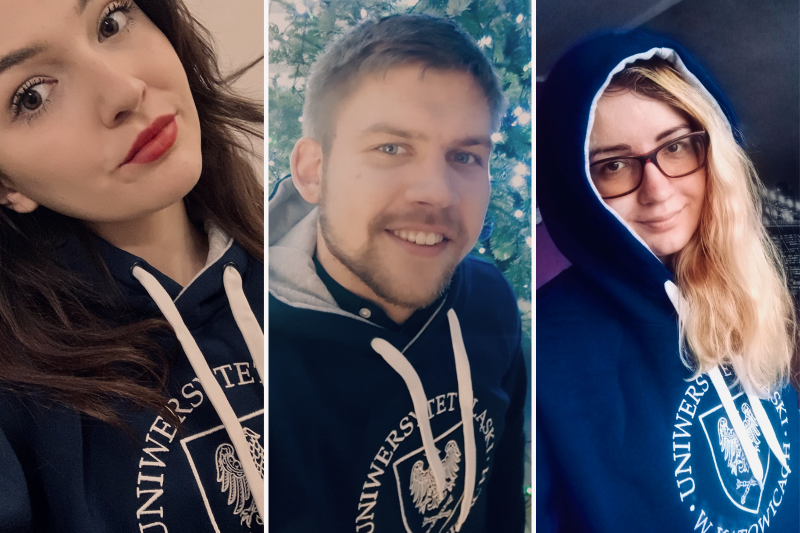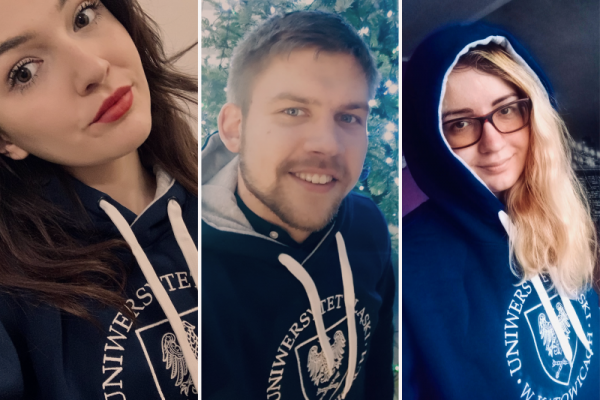 Graduates of the University of Silesia: Klaudia Raczek, Paweł Kruglik, Małgorzata Kapcia. Photo by the University of Silesia