Od roku akademickiego 2017/2018 na prowadzonym na Wydziale Matematyki, Fizyki i Chemii Uniwersytetu Śląskiego kierunku biofizyka (studia stacjonarne II stopnia) uruchomiona zostanie nowa specjalność z zakresu optometrii – dziedziny wiedzy stosowanej, której głównym przedmiotem zainteresowania jest proces widzenia, a szczególnie wszystko to, co służy ochronie, usprawnieniu, zachowaniu i rozwojowi tego procesu.



Specjalność ta, która realizowana będzie w nowoczesnych pracowniach zlokalizowanych w Śląskim Międzyuczelnianym Centrum Edukacji i Badań Interdyscyplinarnych, adresowana jest przede wszystkim do absolwentów studiów I stopnia takich kierunków, jak: biofizyka, fizyka medyczna, biotechnologia i kierunków pokrewnych. Jej celem będzie wykształcenie specjalistów z dziedziny optometrii, którzy będą potrafili m.in. wyznaczyć oko dominujące, wykonać pomiar odległości środków źrenic, reakcji źrenic na światło, widzenia przestrzennego, widzenia barwnego, ruchów oczu czy pola widzenia, wykonać badanie składowych akomodacji, forii i zakresów wergencji oraz funkcji obuocznych czy skorzystać z cylindrów skrzyżowanych w trakcie doboru korekcji astygmatyzmu. Absolwenci tej specjalności będą ponadto dysponowali umiejętnością przeprowadzenia procedury skiaskopii statycznej i dynamicznej, a także badania refrakcji wykonanego przy pomocy foroptera i dedykowanych testów.
W programie studiów, dzięki którym studenci zdobędą niezbędne kompetencje potrzebne do samodzielnego wykonywania zawodu optometrysty, przewidziano zajęcia m.in. z anatomii narządu wzroku, podstaw farmakologii i mikrobiologii, optyki geometrycznej i fizycznej, optyki fizjologicznej, optyki okularowej, patofizjologii narządu wzroku, percepcji wzrokowej, badań refrakcji, procedur optometrycznych, optometrii geriatrycznej, widzenia obuocznego i kontaktologii. Ponadto dzięki wykładom specjalistycznym studenci otrzymają szansę zapoznania się z tematyką dotyczącą soczewek wewnątrzgałkowych, pomocy wzrokowych, zastosowania laserów i nowoczesnej diagnostyki w okulistyce.
Program kształcenia nowej specjalności opiera się na doświadczeniach osiągniętych dzięki prowadzeniu od 2015 roku kwalifikacyjnych studiów podyplomowych z zakresu optometrii, które uzyskały pozytywną opinię akredytacyjną Polskiego Towarzystwa Optometrii i Optyki, a ich program zgodny jest z wymaganiami pozwalającymi uzyskać Europejski Dyplom Optometrysty przygotowany przez European Council of Optometry and Optics. Ponadto w kwietniu 2017 roku te studia podyplomowe zostały wyróżnione certyfikatami "Studia z przyszłością" oraz "Lider jakości".
Absolwenci specjalności z zakresu optometrii będą mogli znaleźć pracę nie tylko w placówkach medycznych, farmaceutycznych, instytutach naukowych, przedsiębiorstwach i firmach związanych z ochroną zdrowia oraz ochroną środowiska, ale także w zakładach i salonach optycznych lub na oddziałach okulistycznych.
Szczegółowe informacje dotyczące rekrutacji dostępne są pod adresem: https://irk.us.edu.pl/irk/application/program?id=1963.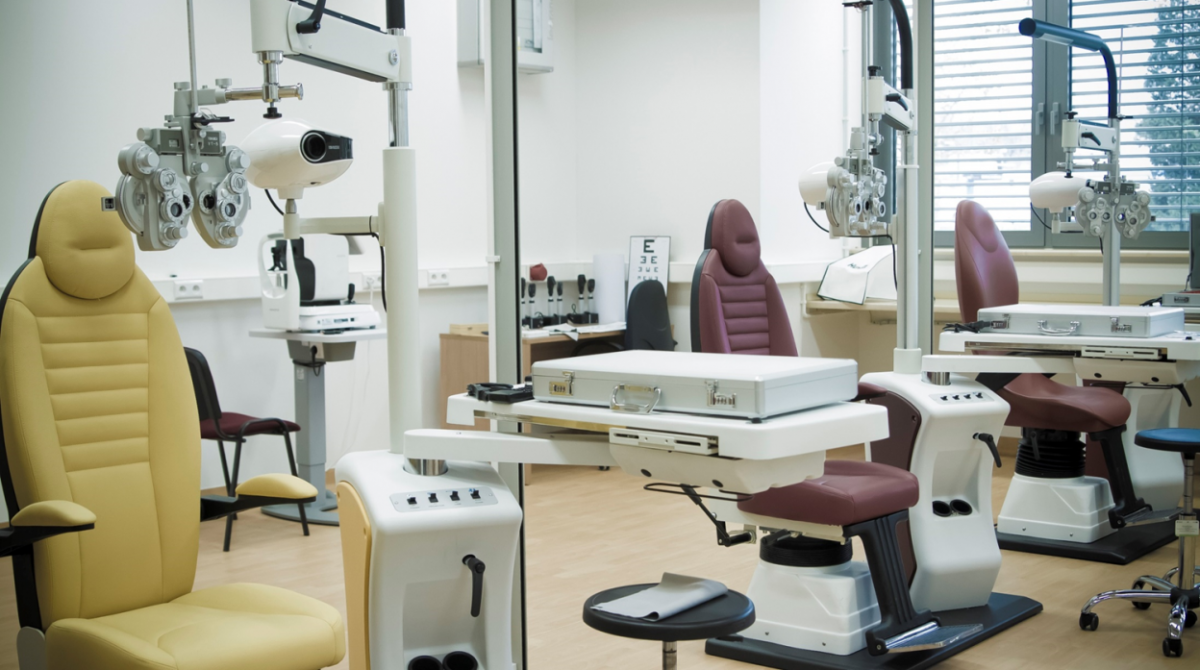 Fot. materiały Wydziału Matematyki, Fizyki i Chemii