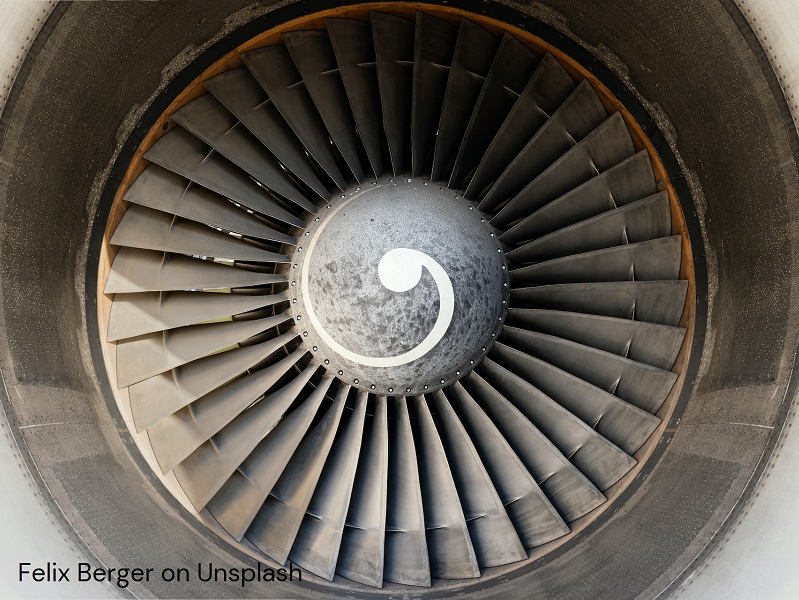 ANOTHER INVENTION TO IMPROVE THE DURABILITY OF AIRPLANE ENGINE COMPONENTS
---
Patents of the University of Silesia
This article is part of a series presenting the results of research by scientists associated with our University, who are co-authors of over 600 inventions, utility and industrial models, and trademarks.
Jacek Krawczyk, PhD and Włodzimierz Bogdanowicz, PhD, DSc, Associate Professor from the University of Silesia in Katowice are the authors of a solution that will improve the production process of gas turbine blades, used primarily in aircraft engines and power generators. Such a blade rotating in the hot section of the turbine is most often in the monocrystalline form and is made of a nickel-based superalloy. It must be resistant to mechanical damage and high temperatures. During the production process, due to its complicated shape, the so-called low-angle boundaries can appear. These are defects in the structure of the blades, which make a significant difference when it comes to the durability of the turbine components.
Therefore, scientists from the University of Silesia looked at the individual stages of blade production and developed several solutions, some of which have already been patented.
Worth reading:
Another improvement of this process is to be a new way to determine the number of low-angle boundaries in the blade using X-ray diffraction topography. The method, thanks to its repeatability, can be automated. The advantage of the invention is the fact that the number of boundaries is already determined during the examination of semi-finished products – without destroying them and the need to exclude them from the production process.