Charakterystyczne białe pianino z logo Katowic – Miasta Muzyki UNESCO trafiło do holu Wydziału Prawa i Administracji Uniwersytetu Śląskiego. Przez najbliższe miesiące każdy chętny będzie mógł usiąść przy instrumencie i zaprezentować swoje umiejętności.
Znajdujące się w różnych miejscach pianina mają przypominać, że Katowice jako jedyne miasto w Polsce nosi tytuł Miasta Muzyki UNESCO. To prestiżowe wyróżnienie przyznawane jest przez agendę Organizacji Narodów Zjednoczonych ds. kultury miejscowościom, które wyróżniają się wyjątkowymi tradycjami muzycznymi, silnym środowiskiem twórców oraz działaniami na rzecz rozwoju muzycznych przemysłów kreatywnych. Katowice to ośrodek rozwoju ważnych gatunków muzyki (klasycznej, jazzowej, bluesowej), organizator ważnych międzynarodowych festiwali muzycznych (Off Festival, Tauron Nowa Muzyka), tu także mieści się siedziba Narodowej Orkiestry Symfonicznej Polskiego Radia.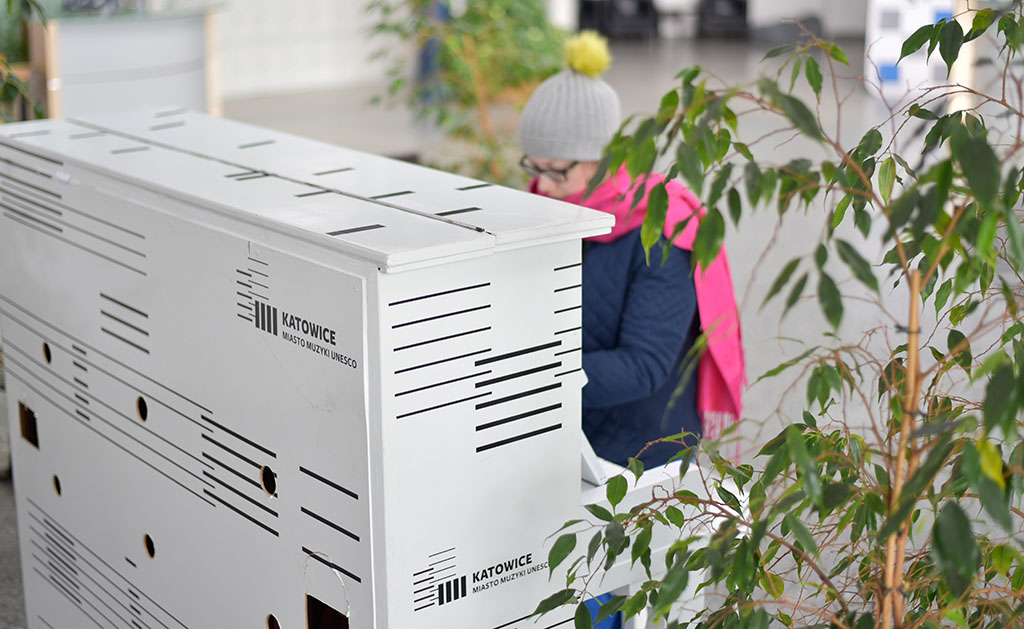 fot. Sekcja Prasowa UŚ
We wrześniu 2016 roku trzy charakterystyczne instrumenty z logo Katowic – Miasta Muzyki UNESCO stanęły w trzech punktach: w holu dworca PKP, w jednym z centrów handlowych i w holu instytucji Katowice Miasto Ogrodów. Obecnie pianina znajdują się w Terminalu B Portu Lotniczego, w siedzibie Miasta Ogrodów i na Uniwersytecie Śląskim.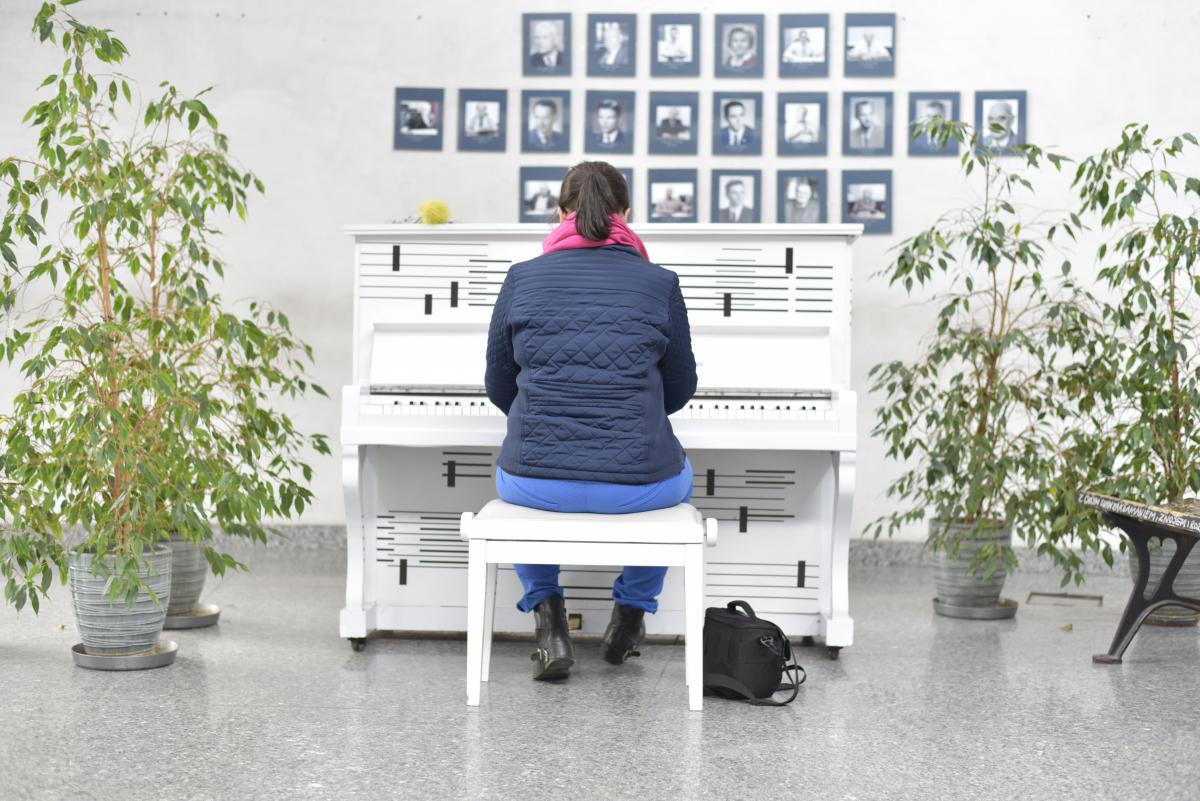 fot. Sekcja Prasowa UŚ
Pianina cieszyły się dużym zainteresowaniem. Z instrumentów korzystają dzieci i dorośli, niemal codziennie kilka osób gra na nich krótkie recitale, z których niejeden został opublikowany potem w internecie.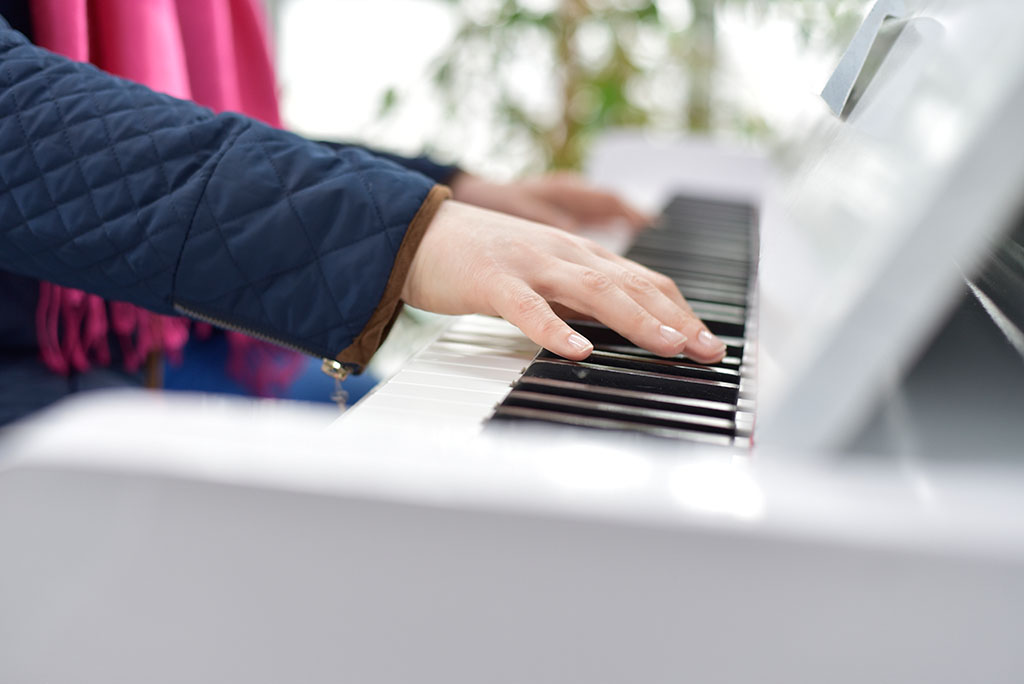 fot. Sekcja Prasowa UŚ