The cooperation agreement between the Embassy of the Republic of Rwanda and the University of Silesia was signed on 10 October 2023.
The agreement regulates the exchange of students at all study levels, as well as PhD students in doctoral schools. The individuals participating in the exchange will have the opportunity to carry out full-time studies, part of studies, internship and language trainings. The agreement also concerns mutual exchange of employees for the purpose of conducting guest lectures, seminars, study visits, consultations, organisation of promotional events, cultural cooperation and promotion as well as conducting joint scientific research.
The document was signed by Prof. Anastase Shyaka, ambassador of the Republic of Rwanda and Prof. Tomasz Pietrzykowski, Vice-Rector for Domestic and International Cooperation at the University of Silesia.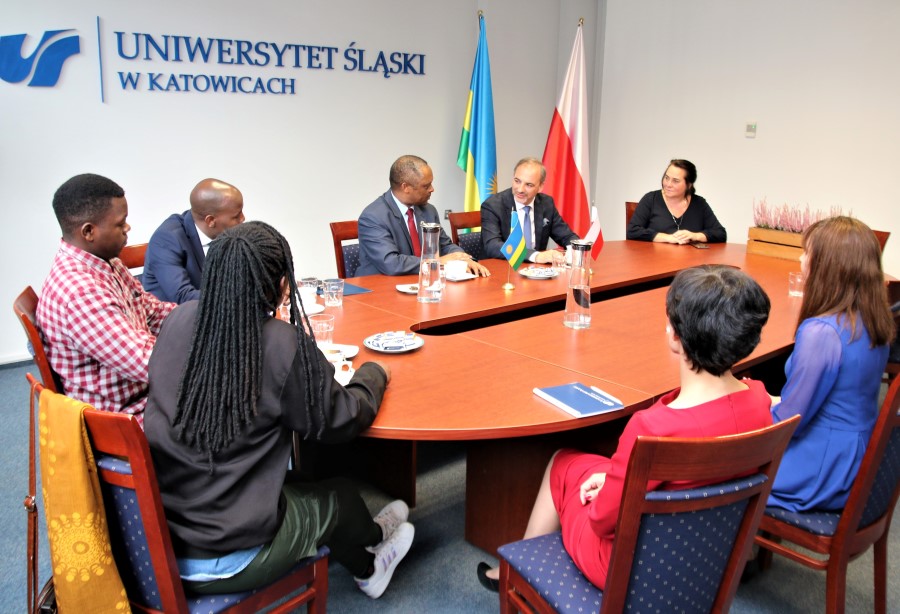 Participants of the meeting | photo by Tomek Grząślewicz