As every year, the University of Silesia joined the charity campaign of the Great Orchestra of Christmas Charity. In total, PLN 7,234 was raised at auctions. The auctions included a research balloon flight, a theme illustration of Silesian Science Festival KATOWICE as well as works by artists from the Faculty of Arts and Educational Science.
The balloon flight over the Śląskie Voivodeship, during which scientists from the University Laboratories for Atmosphere Control (ULAC) monitor atmosphere pollution, was auctioned by Dr Eng. Tomasz Zgoła, an academic of the University of Life Sciences in Poznań, a supervisor of ImagineLab at Poznań Science and Technology Park, where he educates on numerous topics related to global climate change, and environmental pollution caused by smog and plastic waste. A total of 11 people were bidding for the balloon flight.
For the highest amount of PLN 1,575 was auctioned the painting "There…" (2016) by Prof. Roman Matuszkiewicz from the Institute of Fine Arts. The painting was created in oil on canvas technique.
This year's 29th Finale of The Great Orchestra of Christmas Charity objective was focused on paediatric laryngology, otorhinolaryngology, and head diagnostics.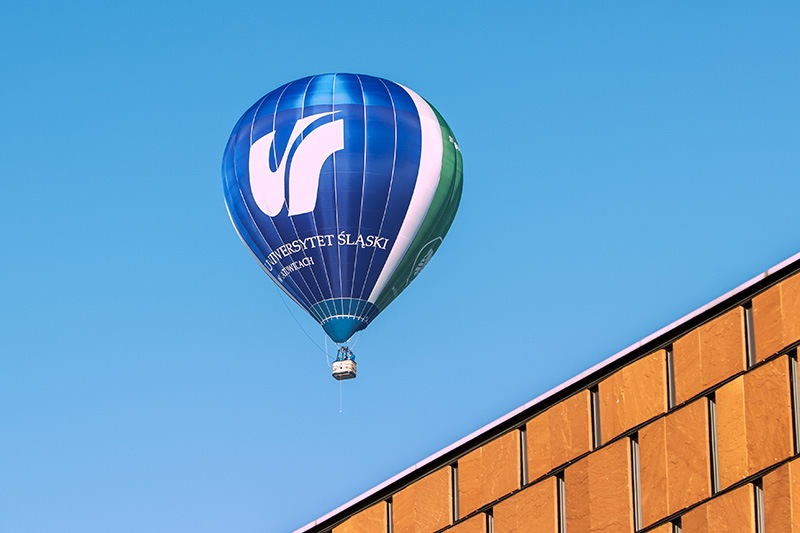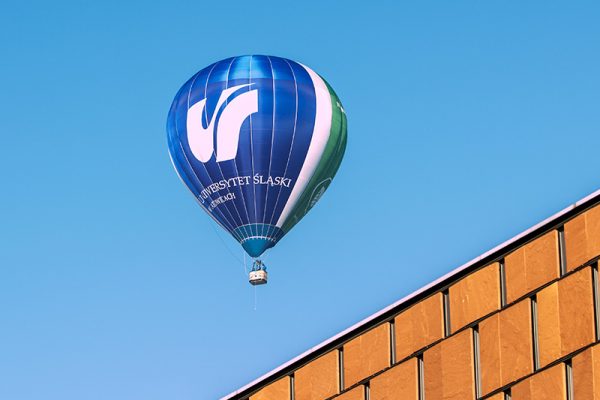 University of Silesia research balloon, photo by Julia Agnieszka Szymala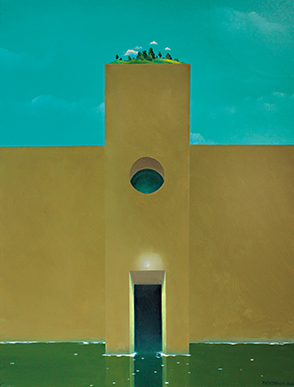 Painting "Tam…"