Prof. Michael Matlosz, President of EuroScience – the organisation that awards the title of European City of Science, was a guest at the University of Silesia. The visit took place on 30 June 2022 as part of the ongoing World Urban Forum (WUF11) in Katowice.
Prof. Michael Matlosz took part in a panel discussion entitled "Designing the City of Science – what can the university give to the city? Science as a transformation tool". The meeting was also attended by Prof. Ryszard Koziołek – Rector of the University of Silesia, Waldemar Bojarun – Deputy Mayor of Katowice, Grzegorz Sierpiński, PhD, Associate Professor of the Silesian University of Technology, Belinda Tato from the Harvard Graduate School of Design, and Christine Wergeland Sørbye from Oslo Science City. The discussion was moderated by Agata Twardoch, PhD, DSc Eng. of Architecture from the Silesian University of Technology.
Professor M. Matlosz's visit was another opportunity to strengthen cooperation between EuroScience, the consortium of universities of the European Science City 2024 and Katowice. Among other things, our guest emphasised the significance of the debate between representatives of the world of science and city residents. According to Prof. M. Matlosz, the key to awarding Katowice the title of European City of Science was the approach of the university consortium to the necessary transformation of the city and the region – this approach involves looking at the societal needs and making constant attempts to meet them using science.
The European City of Science 2024 consortium, together with EuroScience and the City of Katowice, is organising the EuroScience Open Forum 2022 Regional Site conference on 15 July 2022 to accompany the European City of Science 2022 celebrations (detailed information about the event).
The consortium of universities includes the University of Silesia, Karol Szymanowski Academy of Music in Katowice, Academy of Fine Arts in Katowice, Jerzy Kukuczka Academy of Physical Education in Katowice, Silesian University of Technology, Medical University of Silesia, and the University of Economics in Katowice.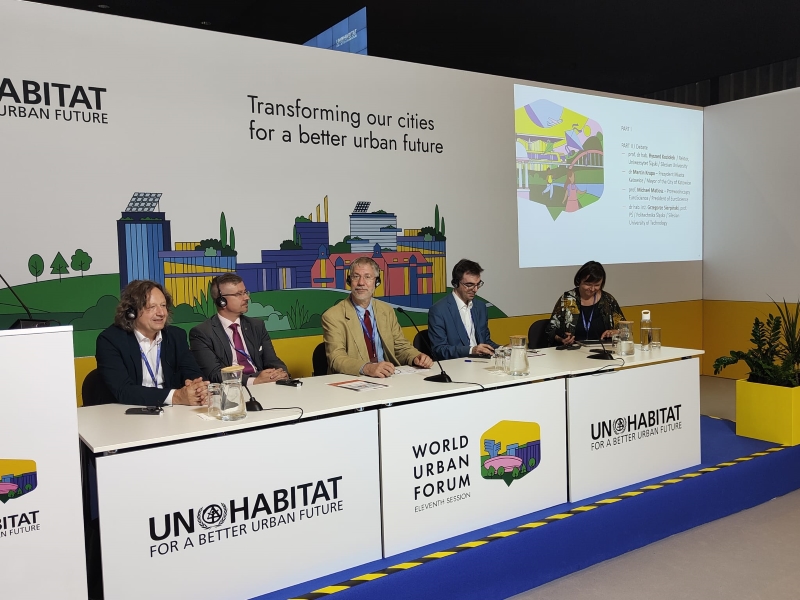 From left: Prof. Ryszard Koziołek, Waldemar Bojarun, Prof. Michael Matlosz, Grzegorz Sierpiński, PhD, Assoc. Prof. of the Silesian University of Technology, Agata Twardoch, PhD, DSc Eng. of Architecture | photo by the University of Silesia archives
Meeting participants | photo by the University of Silesia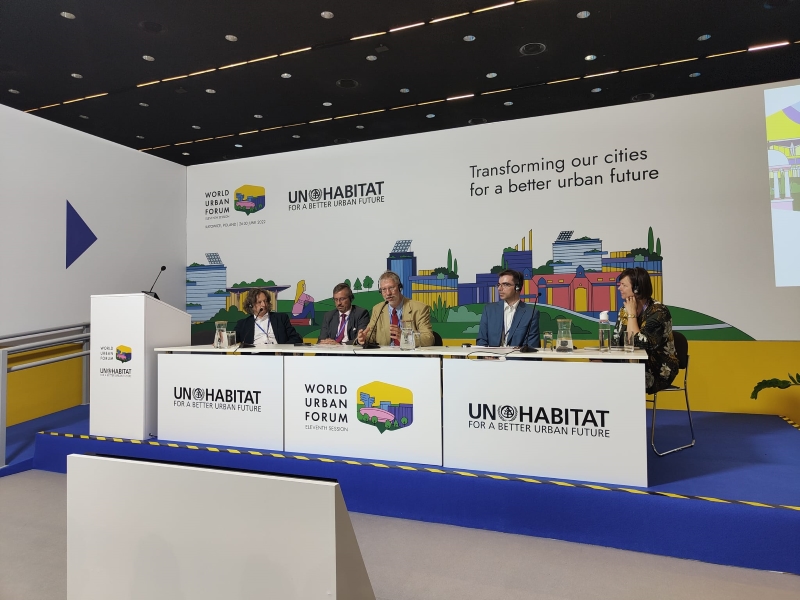 Prof. Michael Matlosz during his speech | photo by the University of Silesia