Wyróżniający się studenci, doktoranci oraz słuchacze Uniwersytetu Śląskiego uhonorowani zostali podczas tegorocznej gali wręczenia wyróżnień JM Rektora UŚ. W trakcie uroczystości, która odbyła się 21 czerwca 2018 r. w Kinoteatrze Rialto, ogłoszono również wyniku plebiscytu na Studenta i Doktoranta Roku.
Głosowanie odbywało się za pośrednictwem systemu USOS. Spośród wszystkich laureatów X edycji konkursu społeczność akademicka wybrała osoby, które ze względu na swoją działalność bądź osiągnięcia zasłużyły na szczególne wyróżnienie.
Studentką Roku została Martyna Gwóźdź z Wydziału Prawa i Administracji UŚ, natomiast tytuł Doktorantki Roku został przyznany Dorocie Lipińskiej z Wydziału Filologicznego UŚ.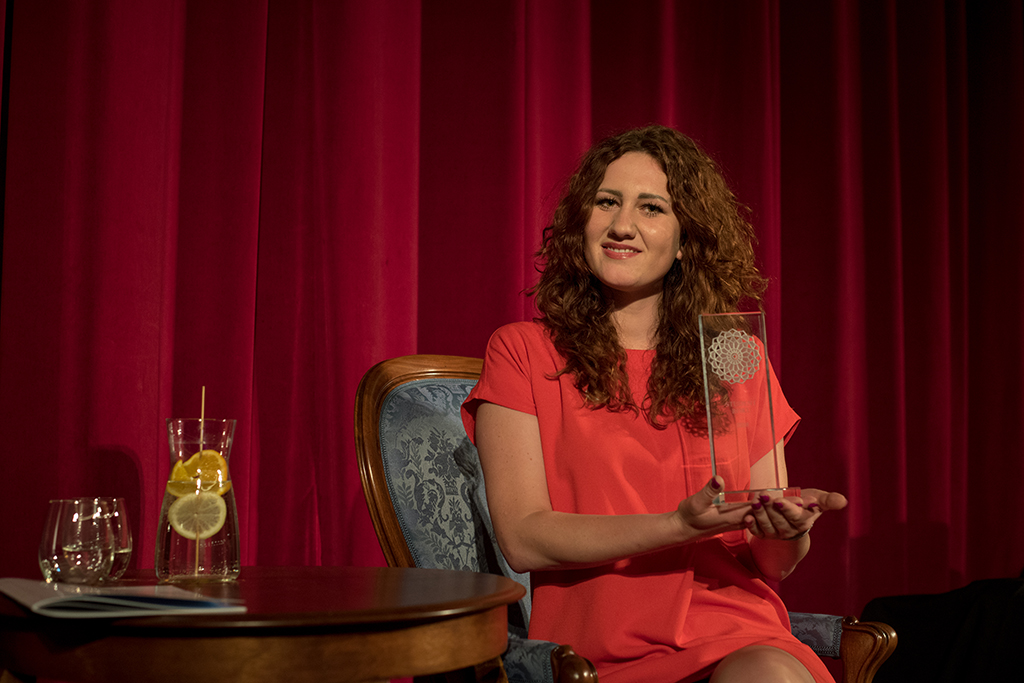 Martyna Gwóźdź – Studentka Roku 2018
fot. Sekcja Prasowa UŚ
Martyna Gwóźdź jest studentką IV roku prawa, ukończyła również dziennikarstwo i komunikację społeczną na Wydziale Nauk Społecznych (w 2017 roku). Od 2016 roku pełni funkcję redaktor naczelnej Magazynu Studentów Uniwersytetu Śląskiego "Suplement", współpracuje także z telewizją internetową UŚ, w której w latach 2015–2016 realizowała autorski program "Czy wiesz, że" promujący naukę i czytelnictwo. Koordynowała działania w ramach organizacji dwóch edycji Śląskiego Festiwalu Nauki, w 2017 roku nominowana do tytułu "Absolwent z Pasją".
Dorota Lipińska jest doktorantką III roku językoznawstwa na Wydziale Filologicznym UŚ, autorką 18 publikacji naukowych, w tym artykułów w czasopismach oraz rozdziałów w monografiach. Wystąpiła na 5 konferencjach zagranicznych, 13 konferencjach międzynarodowych organizowanych w Polsce oraz 3 ogólnopolskich. Współorganizowała takie spotkania naukowe, jak "LISLAC – Language and Cognition" oraz "Languages and Emotions" (w latach 2013–2018). Jest członkiem towarzystw naukowych, przez cztery lata pełniła także funkcję radnej Młodzieżowej Rady Miasta Sosnowca.
W imieniu laureatki nagrodę odebrała przedstawicielka Studium Praktycznej Nauki Języków Obcych UŚ.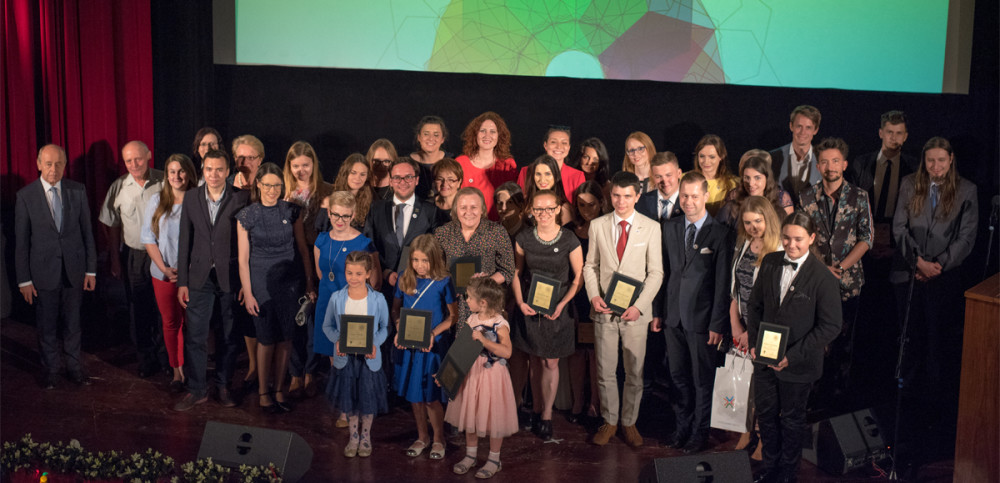 Wyróżnieni przez JM Rektora Uniwersytetu Śląskiego

fot. Sekcja Prasowa UŚ