Over 300 people are participating in the pilot edition of Transform4Europe Week in Katowice organised by the University of Silesia. The programme includes debates, workshops, shows, and meetings, as well as the opportunity to get to know the region and socialise – this is what the participants of this unique event celebrating the T4EU alliance, can expect from 9 to 13 May 2022. The event programme and photo reports are available at www.transform4europe.eu.


This is the last day of T4EU Week
On the last day of Transform4Europe Week, the administrative staff during individual meetings and consultations had a chance to see how things are done at the University of Silesia. The meetings aimed to exchange experiences, establish relations, and deepen international cooperation.
In turn, researchers who visited Katowice during the pilot edition of the event took part in seminars on three topics: digital revolution, social transformation, and environmental changes. Participants from all three seminar groups were invited to Rawa.Ink, a place created to help start-ups and SMEs network, learn, gain experience, get inspired, implement projects, and internationalise.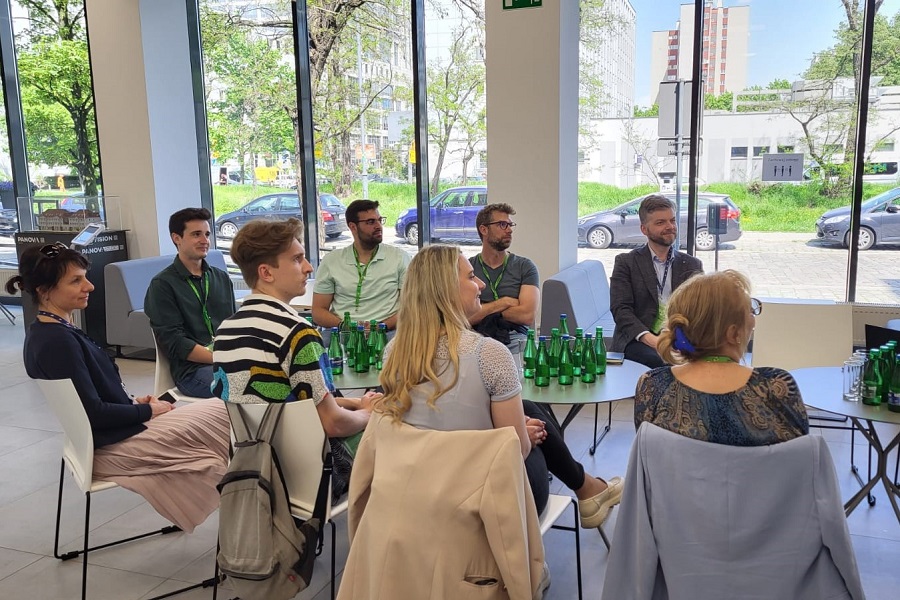 Photo by Patrycja Kierlik, Natalia Galica
On that day, T4EU Week participants had the opportunity to see Nikiszowiec – the traditional mining district of Katowice. They also traced the steps of the Jewish community in Sosnowiec. During a trip to the park and palace of Henryk Dietl, the former king of wool, the foreign guests learned about the historical highlights of Sosnowiec.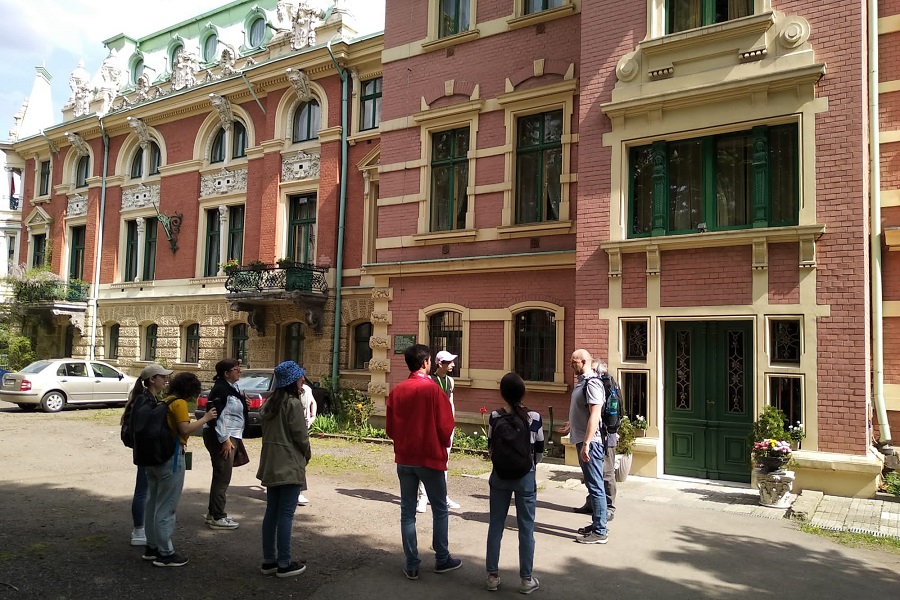 Photo by Radosław Hojka
Those interested in filmmaking could take part in the Węgiel Film Festival – an international short film festival, which has been organised for 19 years by Film and Television Production students at the Krzysztof Kieślowski Film School at the University of Silesia in Katowice. The objective of the festival is to present the artistic works of students from all over the world.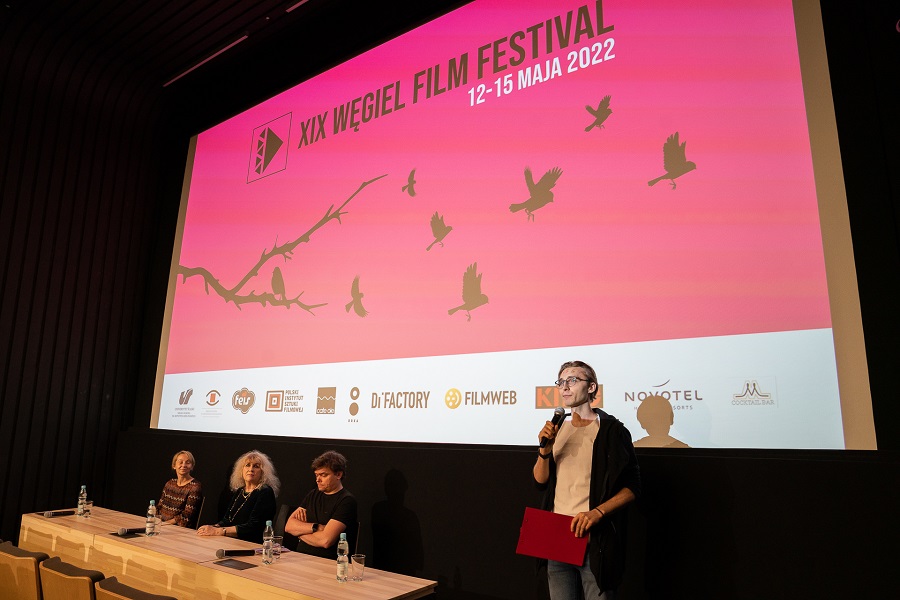 Photo by Krzysztof Szlapa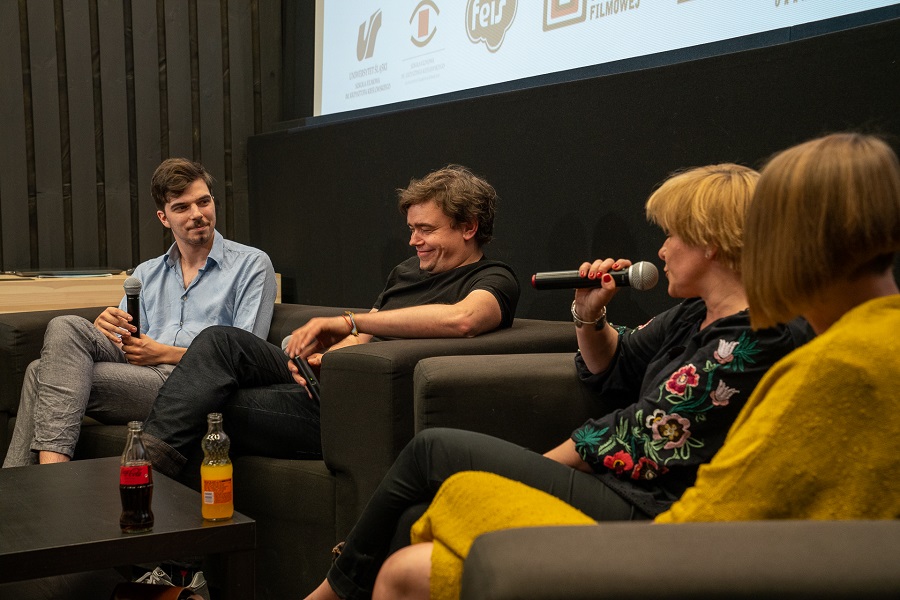 fot. Krzysztof Szlapa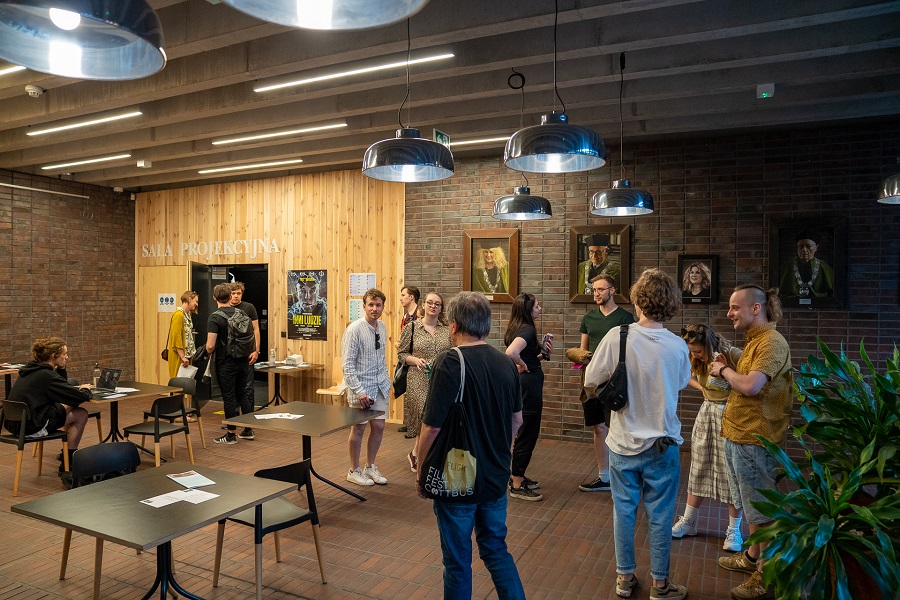 fot. Krzysztof Szlapa