On 7 January 2021, the University of Silesia entered into an agreement with State Treasury represented by the General Director for Environment Protection for implementation of commissioned research work entitled "Opracowanie metod zwalczania dla minimum 10 inwazyjnych gatunków obcych wraz z przeprowadzeniem działań pilotażowych w terenie" in three parts:
giant hogweed – cartwheel-flower (Heracleum mantegazzianum), Sosnowsky's hogweed (Heracleum sosnowskyi),
knotweeds – Japanese knotweed (Reynoutria japonica), Sakhalin knotweed (Reynoutria sachalinensis), Czech knotweed (Reynoutria ×bohemica),
other plants – orange jewelweed (Impatiens capensis), bobby tops (Impatiens glandulifera), wild cucumber (Echinocystis lobata), hardhack (Spiraea tomentosa).
The commission is an element of complex work concerning the presence of invasive alien species in Poland and their impact on the natural environment, economy and human health, implemented under the project of the General Directorate for Environment Protection entitled "Opracowanie zasad kontroli i zwalczania inwazyjnych gatunków obcych wraz z przeprowadzeniem pilotażowych działań i edukacją społeczną" (no. POIS.02.04.00-00-0100/16). The commission is intended to provide extensive knowledge about selected invasive alien species, including e.g. the features enabling their identification in various development stages, as well as the best and most effective methods for combating them. The main goal of order implementation is to carry out complex work related to combating selected invasive alien species, which consists in:
preparing a study concerning the methods for combating species that are possible to apply in Poland,
indicating the location and preparing pilot activities,
conducting pilot activities understood as test combating of species by means of the method selected for a particular location,
preparing the final report with a summary of work conducted as part of the commissioned work, including, as a separate part, "Kompendium dotyczące metod zwalczania stosowanych wobec danego inwazyjnego gatunku obcego", intended as guidelines, which will be directly possible for use by individuals and entities undertaking to combat invasive alien species covered in the commission in the future (e.g. self-government units, environmental protection units, entrepreneurs).
The research work will be conducted by the consortium which consists of: University of Silesia in Katowice (leader), Pomeranian University in Słupsk, Institute of Technology and Life Sciences in Falenty and Tomasz Mroczkowski who manages Eco Future company. The project coordinator on the part of the leader is Prof. Barbara Tokarska-Guzik from the Institute of Biology, Biotechnology and Environmental Protection. The total budget of the commission is over PLN 6,800,000.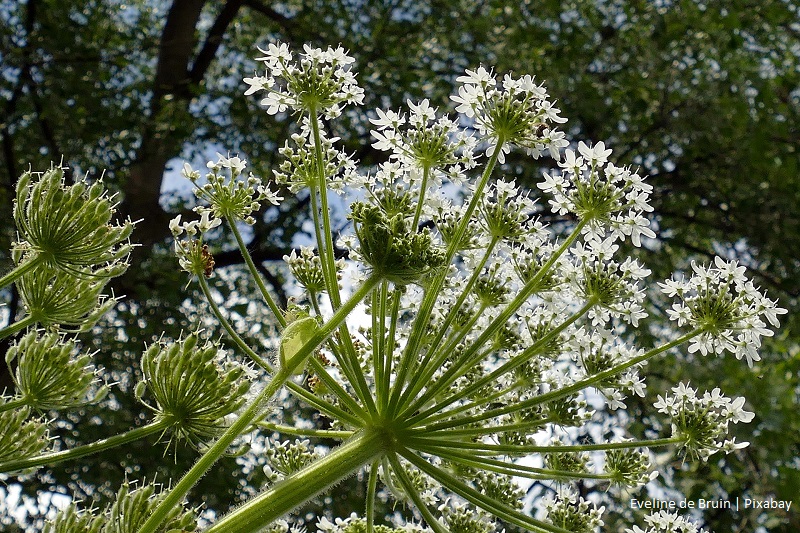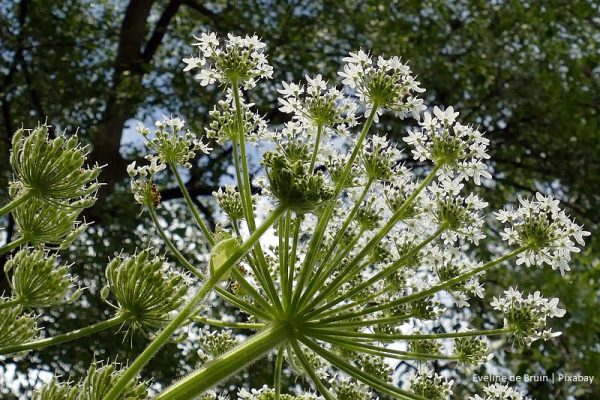 Sosnowsky's hogweed. Photo by pixabay.com