A copy of the photo "Stop Calling Me Murzyn" by Rafał Milach, PhD, DLitt, Associate Professor, a lecturer at Krzysztof Kieślowski Film School, made its way to the collection of the Museum of Modern Art in Warsaw.
The photo shows a 10-year-old activist Bianka Nwolisa holding a banner with a sign "Stop Calling Me Murzyn." The photo was taken in June 2020 during the demonstration against police brutality against African-American communities in front of the U.S Embassy in Poland; the spur for the demonstration was the death of George Floyd. The photo has started a heated debate on both informative and social media. It also contributed to the debate among linguists, which resulted in the Polish Language Council approving the opinion of its member Prof. Marek Łaziński, who recommends not to use the Polish word "Murzyn," unless we use it "on the rights of a historical quote," as "In Polish, the word has become exceptionally offensive."
The Museum of Modern Art in Warsaw presents the achievements and changes in Polish art of the 20th and 21st centuries in an international context; it presents significant phenomena in visual arts, film, theatre, and music; it also carries out educational and research activities.
"Stop Calling Me Murzyn' is the 3rd photo by Prof. Rafał Milach that made it to this prestigious collection, next to the photos from the cycles called "The Museum" (2016) and "The Archive of Public Protests" (2016-2018).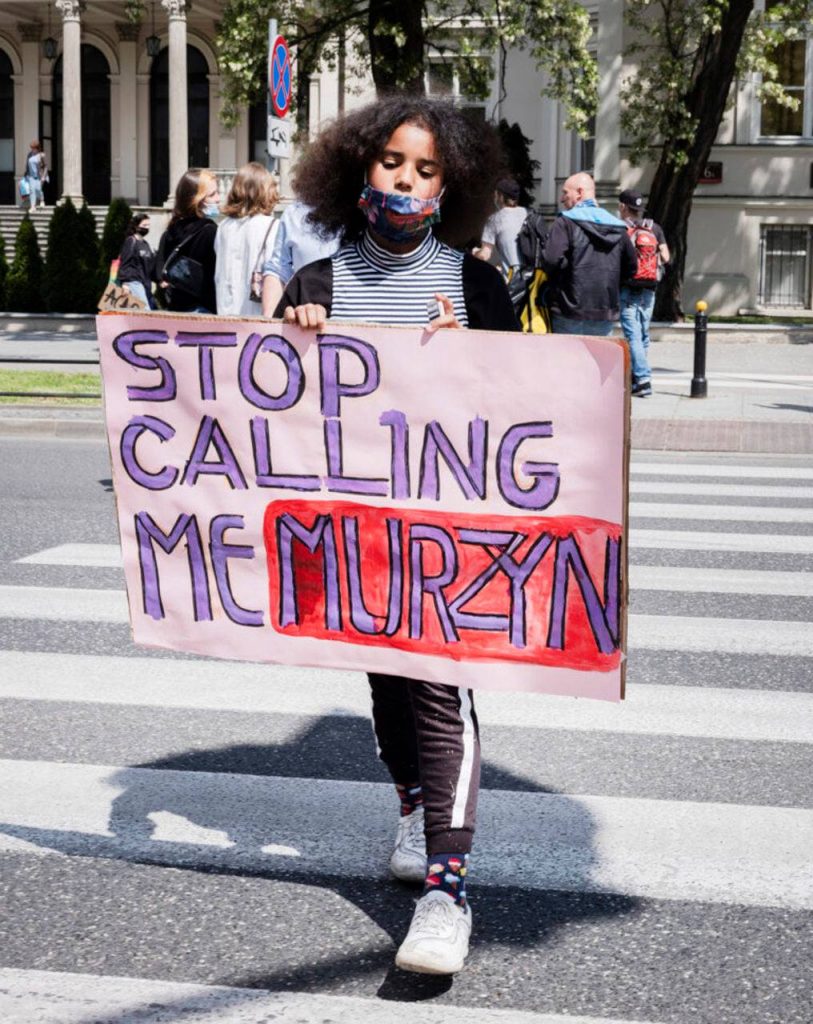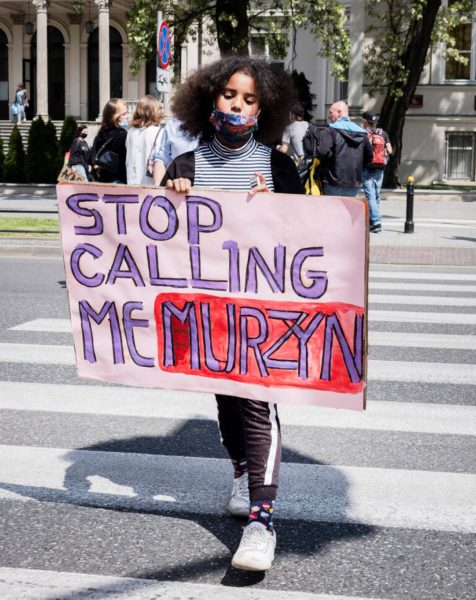 Photo by Prof. Rafał Milach