Rev. Prof. Jerzy Szymik, PhD, DLitt, from the Faculty of Theology of the University of Silesia in Katowice was awarded with Złoty Feniks (Golden Phoenix) – the main prize of the Catholic Publishers Association. The results were announced during the 26th Catholic Publishers Fair, held from 23 to 26 September 2021 in Warsaw.
"The prize was awarded for the scientific and writing activities of the laureate, who, inter alia, explores Christology, methodology of theology and theology of culture, diagnosing contemporary civilisation from catholic perspective. By studying the theology and teaching of Joseph Ratzinger/Benedict XVI, he contributed to the reception of his religious thought in Poland. He shares his thoughts on theology and culture in his volumes of poetry and in the press, contributing to the spiritual and cultural enrichment of the readers"  – explanatory memorandum reads.
Prof. Rev. Jerzy Szymik, PhD, DLitt, – priest of the Archdiocese of Katowice, theologian and poet, teaches dogmatic theology A member of the Vatican International Theological Commission in the years 2004-2014. A member of the Theological Sciences Committee of the Polish Academy of Sciences since 2015, and a permanent collaborator of "Gość Niedzielny" since 1991. Winner of many scientific awards, decorated with the silver medal for Merit to Culture "Zasłużony Kulturze Gloria Artis" in 2006.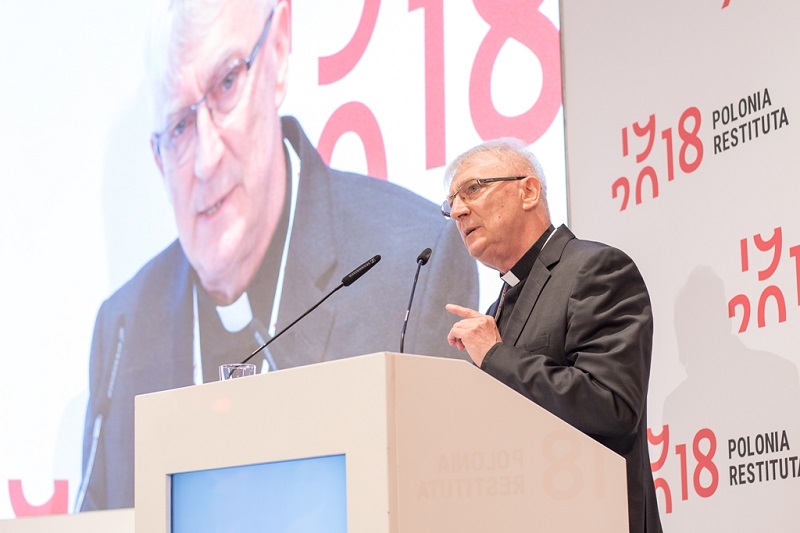 Prof. Rev. Jerzy Szymik, PhD, DLitt – photo: Julia Agnieszka Szymala