Magdalena Ochwat, PhD, from the Faculty of Humanities won the Roman Czernecki Award in the professional text category for Polish Education in the Face of the Climate Crisis published in the "Annales Universitatis Mariae Curie-Sklodowska. Sectio N – Educatio Nova" journal.
The Roman Czernecki Award is awarded by the EFC Foundation to the authors of works indicating challenges faced by the contemporary education system and encouraging to engage in debate about them.
This year was the 4th edition of the Award, with a total of 277 publications submitted. The winners were selected among 27 nominated by the author jury. The winners were announced on 3 November 2021 during the ceremony broadcast via the EFC Foundation Facebook. All awarded received a porcelain statuette and cash prize of PLN 10,000.
The full list of the Roman Czernecki Award winners is published on EFC Foundation website.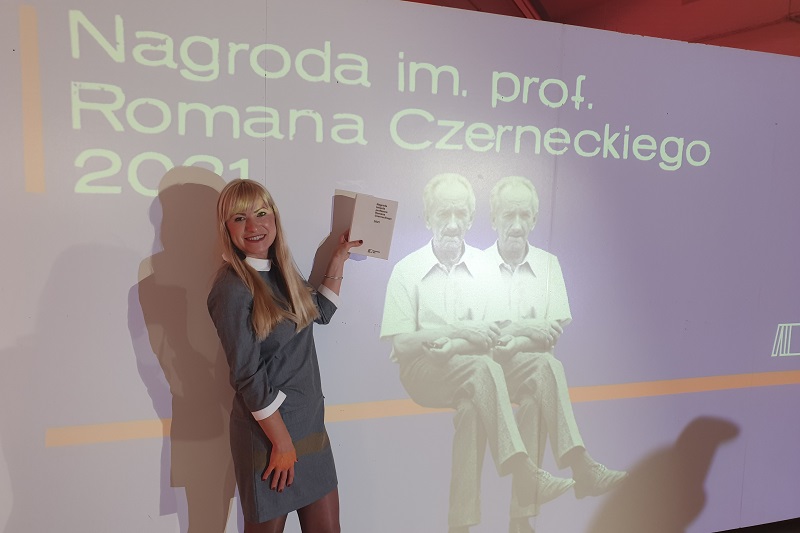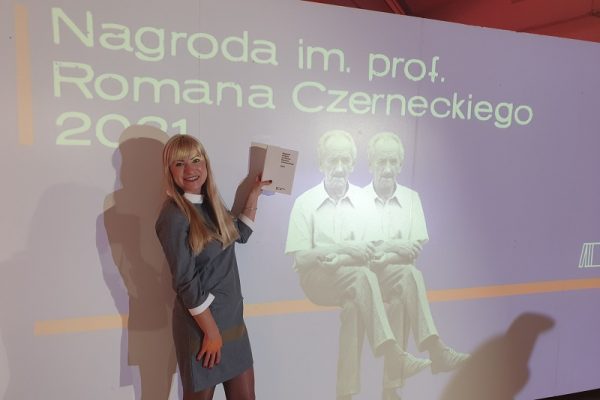 Magdalena Ochwat, PhD | Photo from a private archive of Magdalena Ochwat, PhD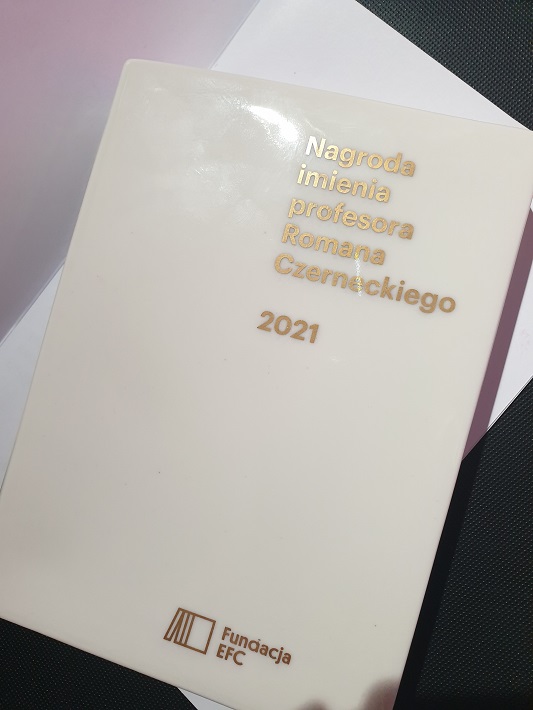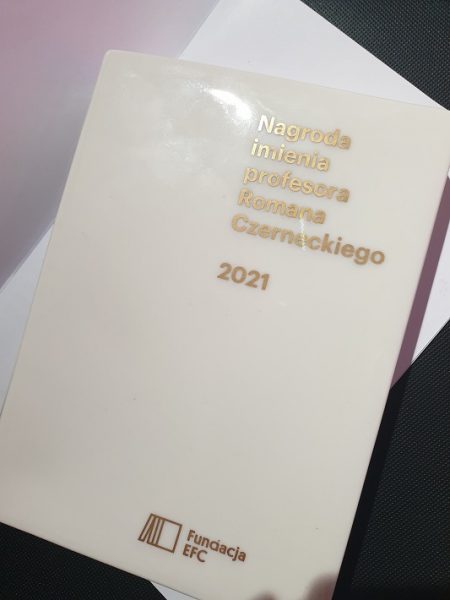 The porcelain statuette | Photo from a private archive of Magdalena Ochwat, PhD