The Academic Consortium Katowice – City of Science will organise EU TalentOn as part of the main celebration of the European City of Science 2024.
EU TalentOn is a new event that challenges talented young scientists in their search for solutions to global challenges. The competition is an initiative of the European Commission and it aims to promote cooperation and exchange of information between young scientists. The event brings science closer to citizens, inviting them to co-create solutions to the problems of the modern world. EU TalentOn is aimed at young researchers from all over Europe, in particular at professional researchers between the ages of 21 and 35.
The first edition of the competition took place in Leiden – the European City of Science 2022 – from 14 to 18 September 2022. 104 participants were divided into teams of four. The task of each of the teams was to prepare the best scientific solution to one of the five problems recognised by the European Union as key in the 2030 perspective. These problems were summarized into five missions: 1) adaptation to climate change, 2) cancer prevention and cancer patients care, 3) intelligent and climate-neutral cities, 4) restoring soil fertility, and 5) water and restoring the natural environment of the oceans.
Then, representatives of each team presented the results of their work: on Friday, 16 September in front of the audience, and on Saturday, 17 September – in front of the expert committee. On Friday, they had only one minute to do so, the day after – three minutes. Interestingly, the audience selected the best proposals within each mission through… applause (special apparatus measured the intensity of applause), and the winning teams received prizes of 500 euros.
The verdict of the expert committee was announced during the gala, which took place on Saturday in the main concert hall of the city's auditorium. In this case, the best projects received prizes of  EUR 8,000 (the names of the awarded can be found on the website of the European Commission). A Grand Prize (similarly worth EUR 8,000) was also awarded for the best solution without categorization – it went to the Soilfix team, winner of the soil fertility restoration mission.
The ceremony was attended by the mayor of Leiden Henri Lenferink and Anna Panagopoulou – director of the European Research Area & Innovation unit operating at the European Commission. During the gala, it was also announced that the next edition of EU TalentOn will take place in 2024 in Katowice, and the symbolic ticket was collected from the Dutch organisers by our representatives – the executive director of the Silesian Science Festival KATOWICE Justyna Szostek-Aksamit and the spokesperson of the University of Silesia Małgorzata Poszwa, who will be the coordinator of the event in 2024.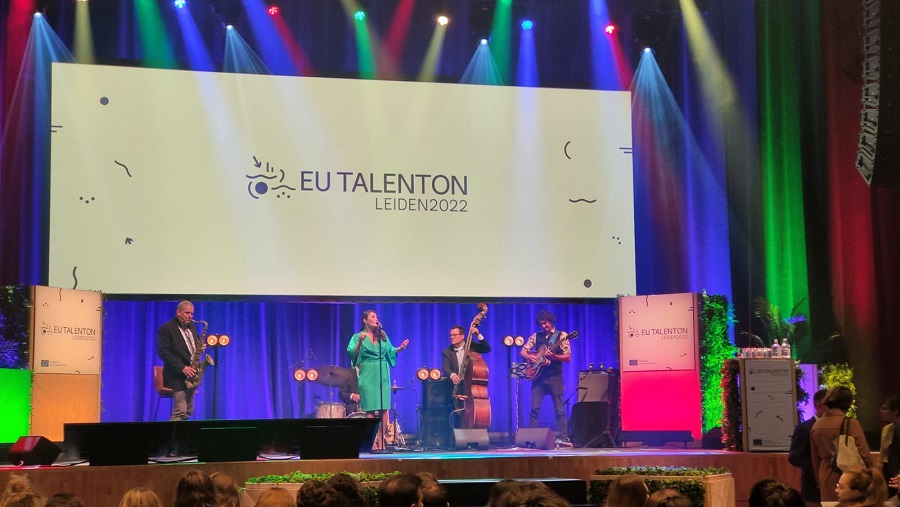 Photo by the University of Silesia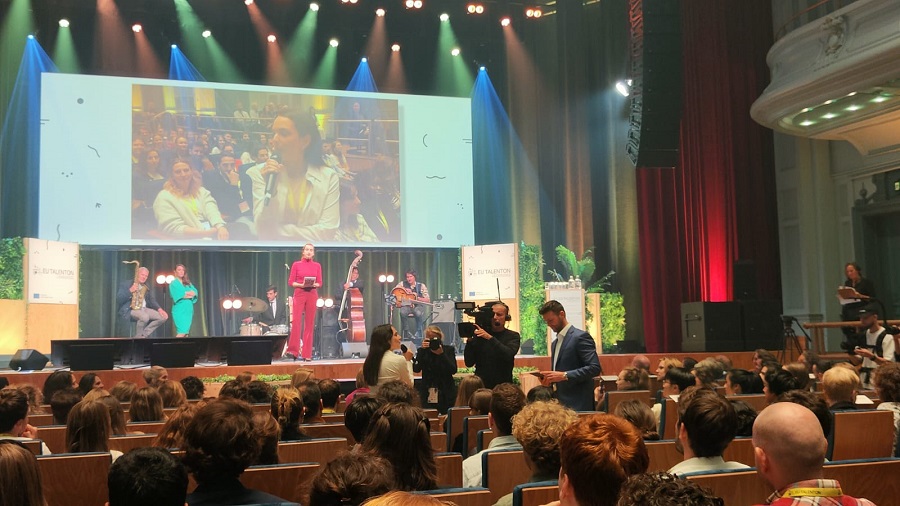 Photo by the University of Silesia
Photo by the University of Silesia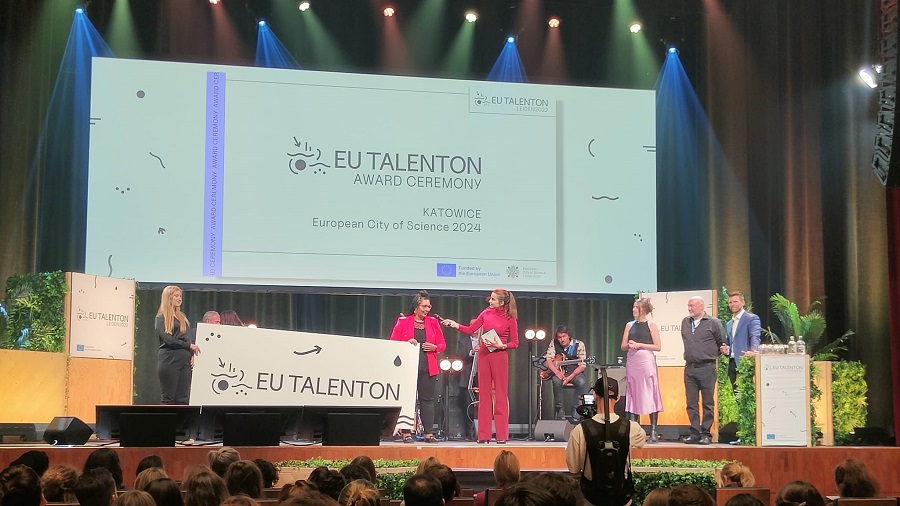 Photo by the University of Silesia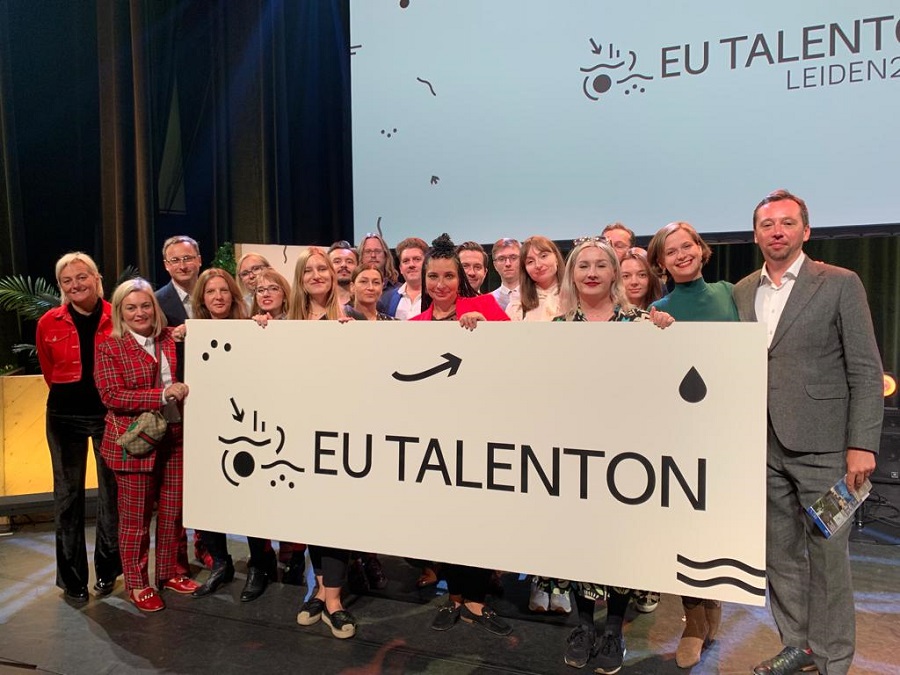 Photo by the University of Silesia